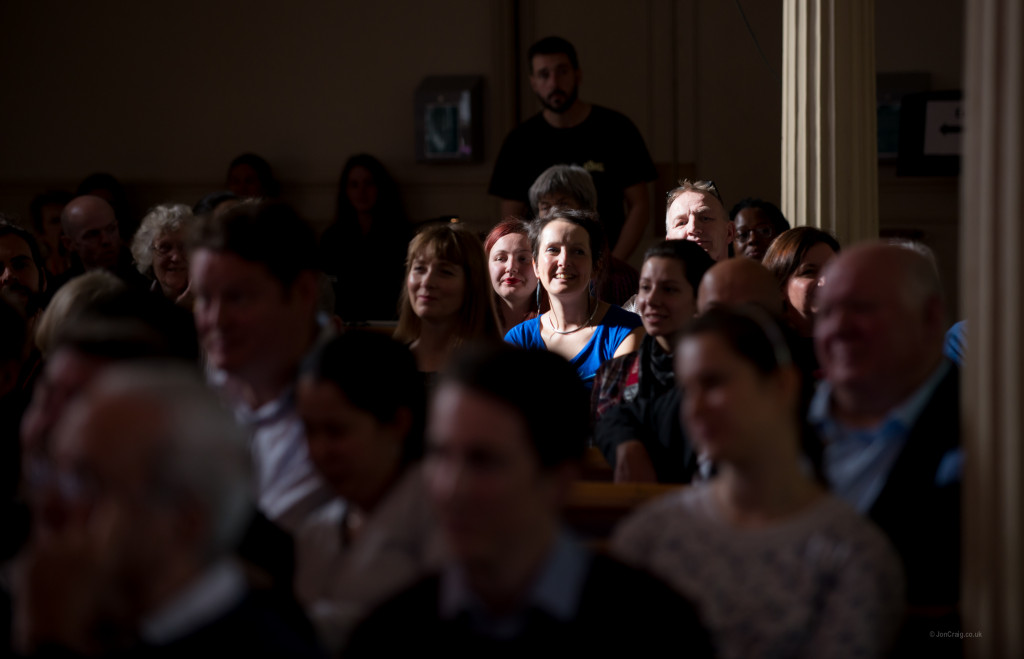 The Festival of Ideas Story
The Bristol Festival of Ideas, founded and led by Bristol Cultural Development Partnership (BCDP - now Bristol Ideas), began with six days of sessions held in At-Bristol, Watershed and Bristol Grammar School from 16 to 21 May 2005.
Topics covered on that first occasion included arts management and cultural planning in the twenty-first century; happiness in life and work; why popular culture is good for you; how to build prosperous economies; evolution, science and religion; and the value of the arts.
Included in the festival was a day-long conference assessing the opportunities for marking the bicentenary of the birth of Isambard Kingdom Brunel in 2006 (the programme which became Brunel200). The morning comprised sessions on the Victorian vision and Brunel's work in Bristol. In the afternoon boat and bus trips to Brunel-linked sites in the city were available. Speakers during the day included novelist Mavis Cheek; authors Tristram Hunt and Francis Spufford; Matthew Tanner, director of ss Great Britain; and Sue Kay, executive director of Culture South West. The conference enthused existing Brunel200 partners and helped to secure additional support.
A series of linked special events for young people was run in At-Bristol (now We The Curious) from 14 to 20 May. This was called the Young People's Festival of Ideas, a name that was revived in 2013 for a new regular season within the main festival programme. The Festival of Ideas was also linked to a celebration of the 70th anniversary of Penguin books in the city that was the birthplace of the company's founder, Allen Lane. This included a Puffin day aimed at family audiences with sessions on Angelina Ballerina, the works of Roald Dahl and William Shakespeare and appearances by writers Dick King-Smith, Roger McGough and Brian Patten.
Pat Kane, a musician, journalist and activist, was appointed the festival's Thinker in Residence. His role was to promote debates, contribute to sessions and work with schools, businesses, organisations and individuals in developing thinking strategies.
In his opening remarks in the festival brochure, director Andrew Kelly said:
'We want to challenge, provoke and learn. And we do so by bringing some of the best writers, artists, scientists and thinkers to Bristol to debate with the best we have here.'
Though the festival has grown considerably in size since then – becoming a year-round event of over 150 sessions – this ethos remains the same today.
Much of the work in running the festival in its first years was undertaken by Andrew Kelly, supported by BCDP and venue staff when available. A small group of volunteers began to be assembled to help at sessions and with publicity, drawn from regular audience members. In 2013 Zoë Steadman-Milne was appointed the festival's first dedicated project director and joint programmer. She is currently supported by Amy O'Beirne, who began working with BCDP as a volunteer and has been employed as a research assistant and project coordinator since 2014.
An informal advisory group was established to help manage the festival. More an ideas group than one charged with financial and personnel management, it brought together enthusiasts for the world of ideas, representatives from Bristol's (and later Bath) universities, business people, artists, publishers and many others.
Festival sessions may be in the form of a lecture, a one-to-one interview or a panel debate. There is usually time for audience questions. Many sessions are linked to promotional tours by authors for new books and often end with a book signing (since 2015 the festival's bookselling partner has been Waterstones). Other sessions are programmed to tie-in with a particular theme or season. Bristol Ideas seeks to have the best available speakers on any given subject, mixing established names with newcomers. The programming also seeks to reflect the cultural diversity of the city and the diversity of ideas. It does not shy away from controversial subjects; focusses thinking and discussion around issues of concern to the city without being parochial; entertains and educates; and aspires to have an impact – at the very least in raising the level of debate on a subject. The aim is to promote deep engagement with a subject and idea. The talk/conversation/panel is just the starting point: wider engagement is encouraged through links to articles and reviews online; recommendations of past books and writing; and additional commentary on the issue whenever possible.
The early festivals were promoted through printed brochures, word-of-mouth, local media and through partners, venues, sponsors and funders. The Festival of Ideas had used the Creative Bristol website at first but launched its own website in 2008, which was relaunched with new branding in 2015 (and again in 2021). As a mailing list has grown – initially compiled from past bookings and subsequently from online registration – the regular Festival of Ideas e-newsletter has become increasingly important as a promotional tool. This is now supported with an active social media presence on Facebook, Instagram and Twitter, which in addition to enhancing marketing is also part of extending the debate. Local print media support has dwindled with the demise of Venue magazine and limited interest from Bristol Evening Post but since 2012 the Observer has been the festival's national media partner, providing free advertising space and coverage for the May programme.
In the years since 2005, the Festival of Ideas has become a key part of the Bristol annual cultural programme. The focus on building partnerships and getting the message out through all means of media – and through the partnerships that are established – has seen this impact strengthened year-on-year.
Over the years a core audience for the festival has been developed but BCDP is always looking to expand this, primarily through targeted work with partners including both of the city's universities, Ujima Radio, Rising Arts Agency and Salaam Shalom. As a way of building digital audiences worldwide, sessions have been audio recorded and uploaded to SoundCloud since 2007 and there is also a Festival of Ideas YouTube channel. Building new audiences for the festival has been a key and an ongoing task. The world of ideas affects everyone and all should have the opportunity to participate.
Audience satisfaction – those rating a session 'Very good' or 'Good' on feedback surveys – is usually in the 90 per cent range. Feedback comments have included:
'We are so fortunate to have the Festival of Ideas in Bristol. The programme is wide-ranging and stimulating. Long may the festival thrive!'
'The festival is itself a wonderful idea, raising serious issues in an entertaining and accessible way, and encouraging public discussion.'
'A wonderfully thought-provoking, enlightening and varied stimulant!'
Among the festival's special seasons and initiatives are:
• The Festival of Economics: Launched in 2012 and programmed by Diane Coyle (University of Manchester), this annual event is held each autumn and attracts economists and other experts from around the world to debate with each other – and their audiences – some of the key economic questions of our time. This is now a project in its own right.
• Young People's Festival of Ideas: Launched in 2013, this series of debates on critical issues affecting young people today began as a partnership between the Festival of Ideas, Arnolfini and Rising Arts Agency. Under-25s are at the core of the programme: choosing the topics; organising and planning the sessions; participating as panellists, performers and audience members.
• Novel Writers: Although primarily a festival for the ideas generated by non-fiction books, some fiction authors have been invited to appear, including major names like Margaret Atwood and Paul Beatty. Since 2014 the festival has also partnered with Spike Island in the promotion of Novel Writers, a monthly book club for debut novelists.
• Coleridge Series: Inspired by Coleridge's radical lectures in Bristol in the 1790s, a new annual series of Coleridge Lectures was launched in 2015 that looks at issues of concern around a single theme. The lectures usually take place in the spring.
• Festival of the Future City: Held in biennially since 2015, this autumn event aims to be the largest public debate about the future of cities. It brings together politicians, writers, artists, scientists, change-makers, academics, journalists, students, the public, economists, futurists, policy-makers, roboticists, philosophers, film-makers, think tanks, charities, social enterprises, city-builders and more. This is now a project in its own right.
The Festival of Ideas was established to continue the debates that Bristol2008 – the bid to be European Capital of Culture – started. It is an example of the uniqueness of the city: BCDP was keen not to have a standard literary festival but one that offered something different about the world of books and ideas and one that reflected Bristol's pre-eminence in these areas. As a city of ideas, Bristol deserved to have a bigger platform for its work and a forum for debating the ideas that have an impact on the place. Over the years this has meant that the festival has been involved in contentious areas – whether Bristol should have an elected mayor is one of many – but it offered at least a neutral space in which to have those discussions. As the world gets more complicated, the economy more troubled and our cities both problem-ridden and the places where solutions to those problems will be found, the Festival of Ideas will become more and more important.
This article was first published in 2018 as part of the programme marking the 25th anniversary of the founding of Bristol Cultural Development Partnership (BCDP) the original name for Bristol Ideas. Header photo: audience at Salman Rushdie event taken by Jon Craig.