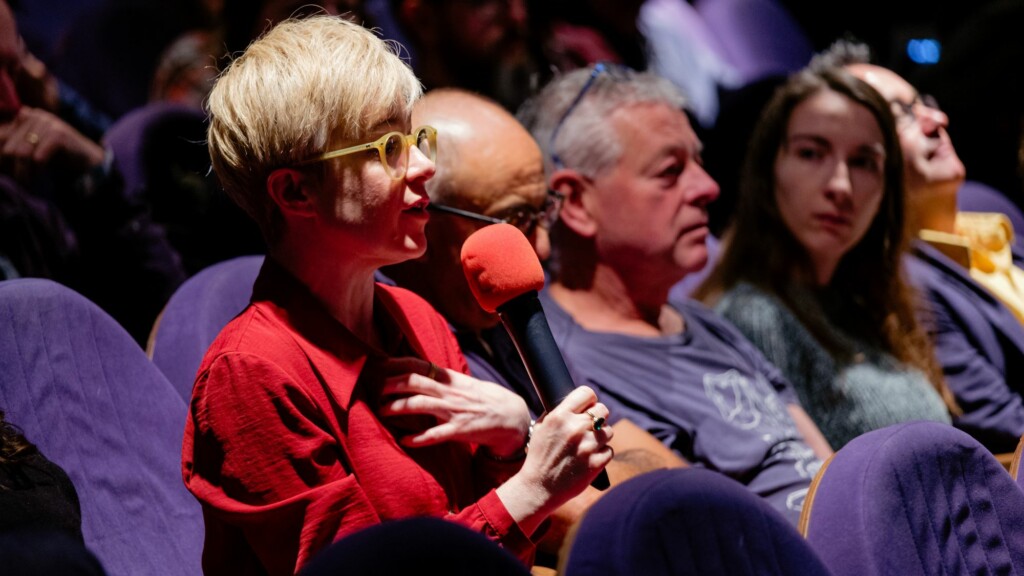 About Us
Celebrating the work of great writers, commentators and thinkers in and around the city, Bristol Ideas hosts workshops, discussions and debates, posing urgent questions about the world we live in.
We collaborate widely in the city, nationally and internationally. We are dedicated to building new futures for people, places and the planet. We are committed to commissioning new work; forging lasting partnerships; and supporting artists and organisations to contribute to major cultural programmes. Our projects include the creation and renewal of cultural organisations; citywide and national arts and heritage projects; and festivals – Festival of Ideas, Festival of Economics and Festival of the Future City.
Our Mission:
Bristol Ideas is a leading organisation for public debate and learning, creating conversations between the world's best writers, thinkers and artists, both in Bristol and beyond.
Our Values:
Bravery: Great ideas are not constrained by caution, so neither are we. 'Difficult' does not stop us. We are proudly bold and relish our freedom to be able to say, explore and debate issues and ideas freely.
Rigorousness: In a world of clickbait and fake news; to us thoroughness is anything but boring. Our rigour and respect for facts allows us to be accountable, credible – and on the side of the truth.
Reflection: For us looking back, reflecting and analysing is all part of being purposeful. Reviewing not only helps us gain knowledge from what has already happened – it helps us continue to move forward.
Agility: Ideas are forming, developing and evolving all the time, as are the issues they look to address. As true allies to ideas we are ready to react and debate them.
Openness: We encourage discussion, we value debate, and none of that happens without a willingness to hear opinions and ideas that differ from our own. To inspire openness in our audiences we are committed to being open ourselves.
Future Focus: The ideas and issues we discuss reach into the future and will be felt years, decades, even centuries ahead. We are ready to go with them.
Support Bristol Ideas
Your generosity supports artists, writers and speakers, and helps us to keep our ticket prices low.
Bristol Ideas is the public / trading name of Bristol Cultural Development Partnership, a not-for-profit company limited by guarantee owned by Bristol City Council, Business West and the Universities of Bristol and the West of England.
Image at the top of the page: Bristol Ideas audience, photo credit – Evan Dawson.