A Lifetime for Justice
Hosted by Alex Raikes
'Every meaningful step towards a fairer legal system, towards improved human rights, has been pre-empted by ordinary citizens with fire in their bellies. People who have been unwavering and persistent and relentless in their quest for a fairer society. Often fuelled by their own experiences of brutal injustice, these are the people who have pledged their life to justice. They have given a lifetime for justice.'
– Alex Raikes, the High Sheriff of the County and City of Bristol
This event, organised and hosted by Alex Raikes, brings to life the breadth and depth of the legal and criminal justice system – and explores what needs to be done to increase diversity within it.
Thought-provoking and trailblazing, the event will feature inspirational speakers including Brenda Hale (the Baroness Hale of Richmond), Leroy Logan MBE, Mayor of Bristol Marvin Rees, and others to be announced. It will be compèred by Sherrie Eugene-Hart.
There will be an opportunity for networking and to meet organisations involved in the criminal and civil justice sector.
17:30 – 18:30 Reception drinks and showcase of agencies and organisations involved in the criminal and civil justice sector.
18:30 – 21:15 Presentations and hosted conversations with featured speakers.
There will be an interval, with drinks and canapés.
21:15 – 21:45 Showcase and networking.
Tickets range from £5-£50. Free bursary tickets will be made available. Proceeds from the event will go to the High Sheriff's charity, BYCA – Bristol Youth and Community Action. Full ticketing information below.
This event will be BSL interpreted.
This event is supported by Avon and Somerset Police Constabulary and the Police and Crime Commissioner, People and Cities and UWE.
Community partners: VWV, Clifton College, Burges Salmon, BusinessWest
We will be announcing more speakers in early Septmber. Please sign up for the Bristol Ideas newsletter below for the latest updates.
Brenda Hale, Rt Hon the Baroness Hale of Richmond DBE, studied Law at Girton College, Cambridge. She was called to the Bar in 1969 and spent almost twenty years in academia whilst also practising as a barrister for a short time. In 1984, Lady Hale became the first woman and the youngest person to be appointed to the Law Commission, where she oversaw critical reforms in family law and mental disability law. She also began sitting as a part time judge, was appointed a QC in 1989, and became a full time judge in the Family Division of the High Court of England and Wales in 1994. She was the first and only woman to become a Lord of Appeal in Ordinary, joining the appellate committee of the House of Lords in 2004, when it was still the top court for the whole United Kingdom. She was the first woman to serve on the newly created Supreme Court, was appointed Deputy President in 2013, and its President from 2017 to 2020.
Image credit Mat Smith Photography
Bristol-born Sherrie Eugene-Hart is an award-winning broadcaster and was the first Black woman in the UK to qualify as a British Sign Language Interpreter, going on to become the anchor woman for the news programme at HTV West. Her involvement in TV has spanned over 30 years, from reporting, presenting and producing to devising and developing programmes for mainstream broadcast TV.
Leroy Logan MBE is one of UK's most highly decorated and well-known black police officers. A highly respected and well-regarded commentator on policing and wider social justice issues, he believes that there is still much work to do in creating a more equitable and fair criminal justice system. Leroy's early career was recently depicted in Red, White and Blue, the BAFTA and Golden Globe-winning episode of director Sir Steve McQueen's acclaimed Small Axe series. Since his retirement, Leroy has published his autobiography, Closing Ranks: My Life as a Cop and continues to use his decades of experience to give insightful, critical analysis on current events surrounding the UK justice system. As the founding member and past Chair of both the Met and National Black Police Association (BPA), he also co- founded Voyage Youth a citizen's focus of the BPA. As a social justice charity it aims to empower marginalised young black people and provide them with the self-awareness and motivation to transform themselves and their communities. In January 2022 Leroy was appointed Chair of Transition to Adulthood (T2A), the justice arm of the Barrow Cadbury Trust.
Image credit: Rich Barr
Alex Raikes MBE is the current High Sheriff of the County and City of Bristol. She began working at Stand Against Racism and Inequality (SARI), the charity dedicated to tackling hate crime and promoting equality, as its first caseworker in 1991 and took up her current role as Director (Strategic) in 2014. She has gained specialist and practical knowledge on all forms of hate crime and on delivering services to victims of such incidents. She has an extensive knowledge of other equalities and support services in the region. She has led on designing pioneering specialist collaborations for tackling hate crime, facilitated many complex situations involving conflict or community concerns which need addressing by public bodies or to invoke crucial learning for local services and sits on a number of local strategic partnerships. She was awarded an MBE for her contribution to community relations in 2009.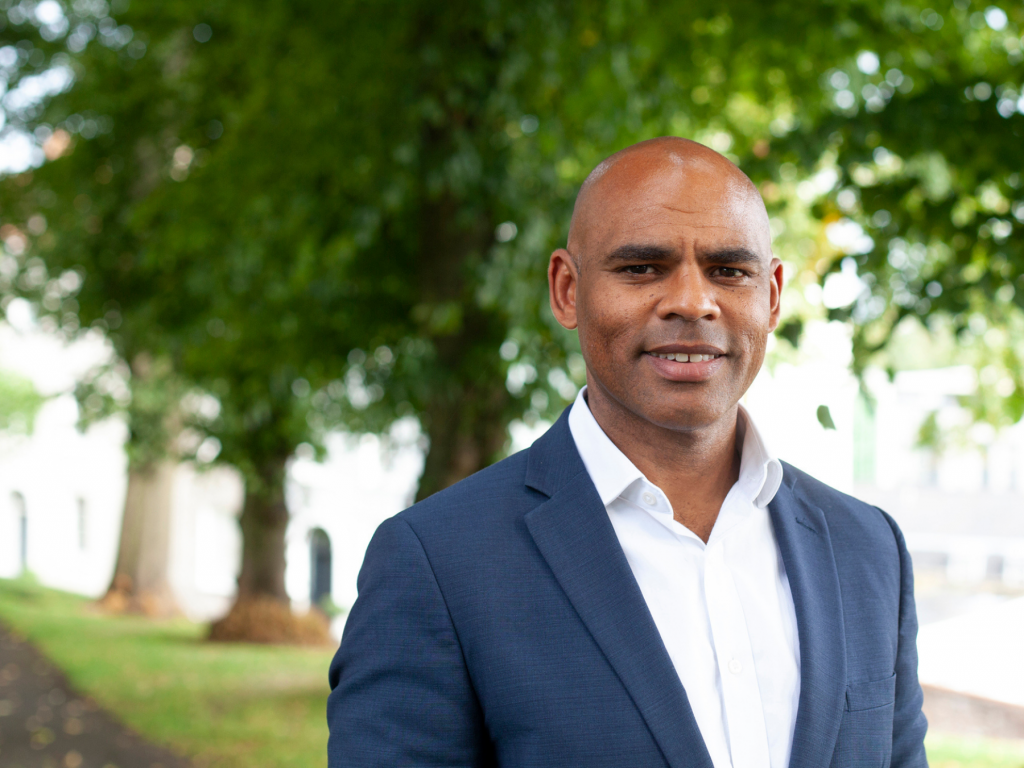 Marvin Rees is the elected Mayor of Bristol. He began his working life with Tearfund, an international development agency, and went on to spend time working in the US with Sojourners, a Washington DC-based social justice organisation, and President Clinton's advisor Rev Dr Tony Campolo. On returning to the UK he worked with BBC Bristol as a broadcast journalist, with the Black Development Agency supporting the BAME-led voluntary sector and NHS Bristol's Public Health team on Delivering Race Equality in Mental Health. He was appointed to the National Community Foundation, became a Yale World Fellow and co-founded the City Leadership Programme. He entered the political world having graduated from Operation Black Vote and Labour Future Candidate programmes. He was first elected mayor of Bristol in 2016 and, after serving an extended five-year first term due to the pandemic, was re-elected in 2021.
Booking Information
Your ticket admits you to the entire evening and includes drinks and canapés.
Standard Ticket £40: this ticket contributes to the event costs, including reception drinks, canapés and includes a donation to BYCA.
Give A Ticket Forward £50: this ticket supports someone who could not otherwise afford to attend the event, plus an additional donation to BYCA. PLEASE NOTE this ticket does not admit the purchaser to the event. An additional ticket needs to be bought to attend yourself.
Concession Ticket £15: applies to Full Time Students, Job Seekers Allowance, Incapacity Benefit claimants, over 60s and disabled people. This ticket contributes to the event costs.
Student Early Bird Ticket £5: this ticket is for students at University of Bristol, UWE, BPP and The University of Law. Available until 15/10/22. PLEASE NOTE you may be asked to show proof of your enrolment, e.g. NUS card
Bursary Ticket £0: Please get in touch to apply.
Booking is managed by Bristol Ideas on behalf of Alex Raikes. Proceeds from the event will go to the High Sheriff's charity, BYCA – Bristol Youth and Community Action.
Online ticket booking is via Eventbrite. Please note that Eventbrite is a third-party service that is not owned or managed by Bristol Ideas. Please review Eventbrite's terms and conditions and Privacy Policy as we do not accept any responsibility or liability for the policies. You can read Bristol Ideas' Privacy policy here.
Full Terms and Conditions here.
Accessibility
This event will be BSL interpreted.
The Great Hall in the Wills Memorial Building has an induction loop system.
There is level access via double doors to the left of the main entrance and a lift to the Great Hall and Reception Room.
There are accessible toilets for public use on the ground floor.
Guide and assistance dogs are welcome.
There is free disabled on-street parking available on University Road.
More information here.