Hag: Folktales and Feminism
Panel Discussion
Working-Class Writers Festival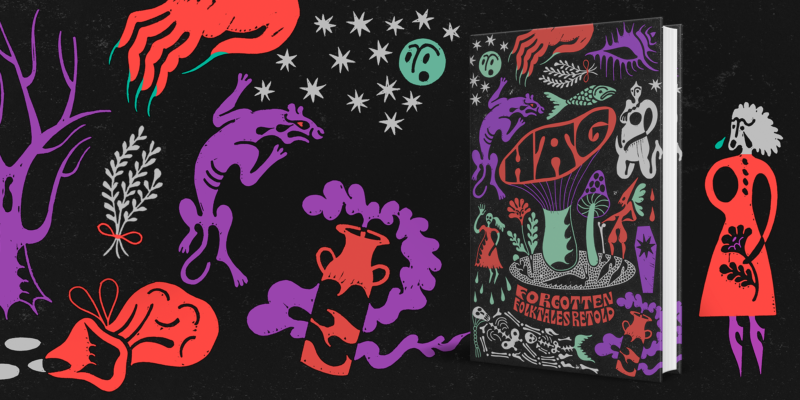 Sit back and join us for this special Virago Books event where we will listen to forgotten folk tales spellbindingly reimagined by some of the best contemporary writers around.
Here are sisters fighting for the love of the same woman, a pregnant archaeologist unearthing impossible bones and lost children following you home. A panther runs through the forests of England and pixies prey upon violent men.
From the islands of Scotland to the coast of Cornwall, the mountains of Galway to the depths of the Fens, these forgotten folktales howl, cackle and sing their way into the 21st century.
Mahsuda Snaith, Natasha Carthew and Emma Glass join Hag: Forgotten Folktales Retold editor Rose Tomaszewskato to discuss their engaging modern fables with a feminist bite. Dark, potent and uncanny, Hag bursts with the untold stories of our isles, captured in voices as varied as they are vivid.
The audio from this event will be recorded and shared on SoundCloud.
Booking opens 4 October.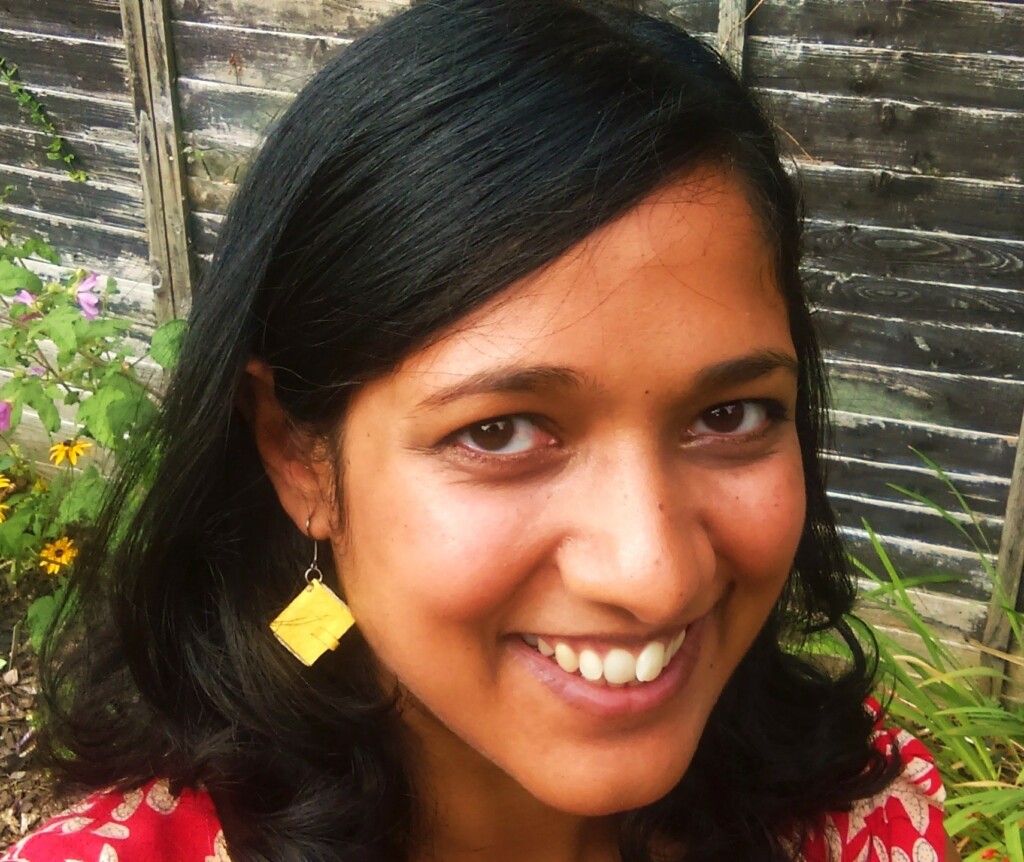 Masuda Snaith is winner of the SI Leeds Literary Prize and Bristol Short Story Prize.  Her debut novel, The Things We Thought We Knew, was chosen as a World Book Night Book and her second novel, How to Find Home, was read on BBC Radio 4. She was named an 'Observer New Face of Fiction'. She has led creative writing workshops in universities, hospitals, schools and in a homeless hostel. She is a commissioned writer for the Colonial Countryside project and her short story, 'The Panther's Tale', is included in Hag: Forgotten Folktales Retold.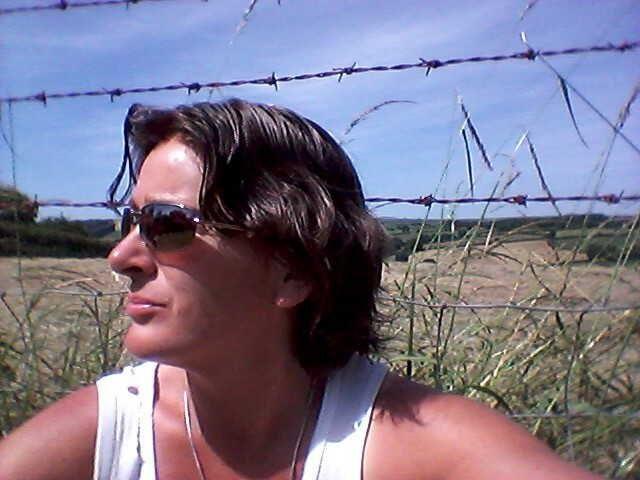 Natasha Carthew is a working-class writer and poet who was raised in Cornwall and is of Cornish ethnic minority heritage. She is the author of nine books, including those published by Bloomsbury, Quercus and the National Trust. Her latest book, Born Between Crosses, is a sequence of prose-poetry celebrating the working lives of working-class women, published with Hypatia Publications 2021, and her latest short-story features in HAG: Forgotten Folk Tales published by Virago Press. She is well known for writing on both socioeconomic and nature/environmental issues and has written extensively on the subject of nature writing and how authentic rural working-class voices are represented in fiction for several publications and programmes; including Writers' & Artists' Yearbook, The Royal Society of Authors Journal, BBC Radio 3, BBC Radio 4, The Guardian, The Dark Mountain Project, The Bookseller, Book Brunch, The Big Issue and The Economist. She is founder of The Nature Writing Prize for Working Class Writers and Artistic Director of The Working-Class Writers Festival.  @natashacarthew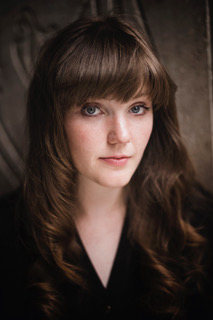 Emma Glass was born in Wales in 1987 and is now based in London, where she writes and works as a children's nurse. Her novels Peach and Rest and Be Thankful are published by Bloomsbury.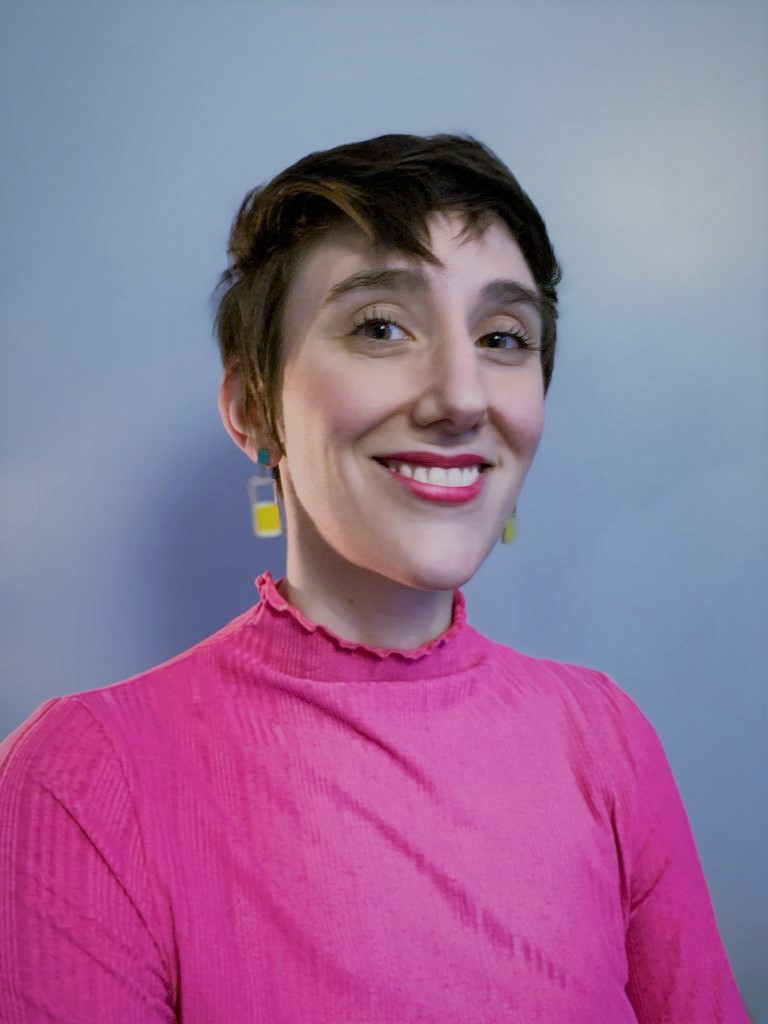 Rose Tomaszewska is Editorial Director at Virago and has worked for over ten years publishing literary fiction and non-fiction. Her authors have won or been shortlisted for prizes including the Women's Prize, Baillie Gifford, Desmond Elliot, Bath Novel and Sunday Times Young Writer of the Year. At Virago she co-runs the Speakeasy at Pages events and the podcast OurShelves. She teaches writers at various universities and festivals as well as the Faber Academy and Arvon.
Booking Information
To keep everyone safe, Bristol Ideas and Waterstones have limited the number of tickets on sale and respectfully ask ticket holders to wear masks during the event in the shop and follow guidance on social distancing. Please stay home if you're experiencing any symptoms of COVID-19 (these are listed on the NHS website) or if you've recently been in contact with someone who has the virus.
Online ticket booking is via Eventbrite. Please note that Eventbrite is a third-party service that is not owned or managed by Bristol Ideas. Please review Eventbrite's terms and conditions and Privacy Policy as we do not accept any responsibility or liability for the policies. You can read Bristol Ideas' Privacy policy here.
One free carer ticket can be provided for each paying disabled visitor, please contact us before booking to arrange.
Events start punctually and, out of consideration to other audience members and speakers, our policy is not to admit or issue refunds to latecomers. Full Terms and Conditions here.
Accessibility: Waterstones
One free carer ticket can be provided for each paying disabled visitor, please contact us before booking to arrange. More information about Waterstones Bristol – Galleries can be found here.
• There are Blue Badge parking spaces on Union Street.
• There is level access to the event space.
• Events are amplified but there is no loop system.
• There are toilets for public use.
• Guide and assistance dogs are welcome.