How Can We Make Technology Work Better for Our Cities?
Azeem Azhar and Stephen Hilton
Festival of the Future City
Writer, commentator and technologist Azeem Azhar and cities consultant Stephen Hilton discuss creating better cities and a better life for people in cities in a fast-moving world.
We are entering the Exponential Age. Between faster computers, better software and bigger data, ours is the first era in human history in which technology is constantly accelerating. Azeem Azhar – creator of the acclaimed Exponential View newsletter – understands this shift better than anyone. Technology, he argues, is developing at an increasing, rampant rate. But human society – from our businesses to our political institutions – can only ever adapt at a slower, incremental pace. The result is an 'exponential gap', between the power of new technology and our ability to keep up.
In his new book Exponential, Azhar shows how this gap can explain our society's most pressing problems – from established businesses' difficulty keeping up with digital platforms, to the sclerotic response of liberal democracies to fast-moving social problems. He draws on cutting-edge social science to explain how to stop the gap eroding our economies, our politics and our lives.
Azeem Azhar's Exponential: How Accelerating Technology Is Leaving Us Behind and What to Do About It is available from Waterstones, our bookselling partners.
In association with Bristol Digital Futures Institute.
Azeem Azhar is the creator of Exponential View, Britain's leading platform for in-depth tech analysis. His weekly newsletter is read by 200,000 people from around the world, and his chart-topping podcast has featured guests including Yuval Noah Harari, Tony Blair and Kate Raworth. The founder of a number of tech companies, Azhar is an active start-up investor and has advised the World Economic Forum, McKinsey and Accenture. He is a contributor to publications including the Financial Times, Wired and the MIT Technology Review.
Image credit: Charlie Surbey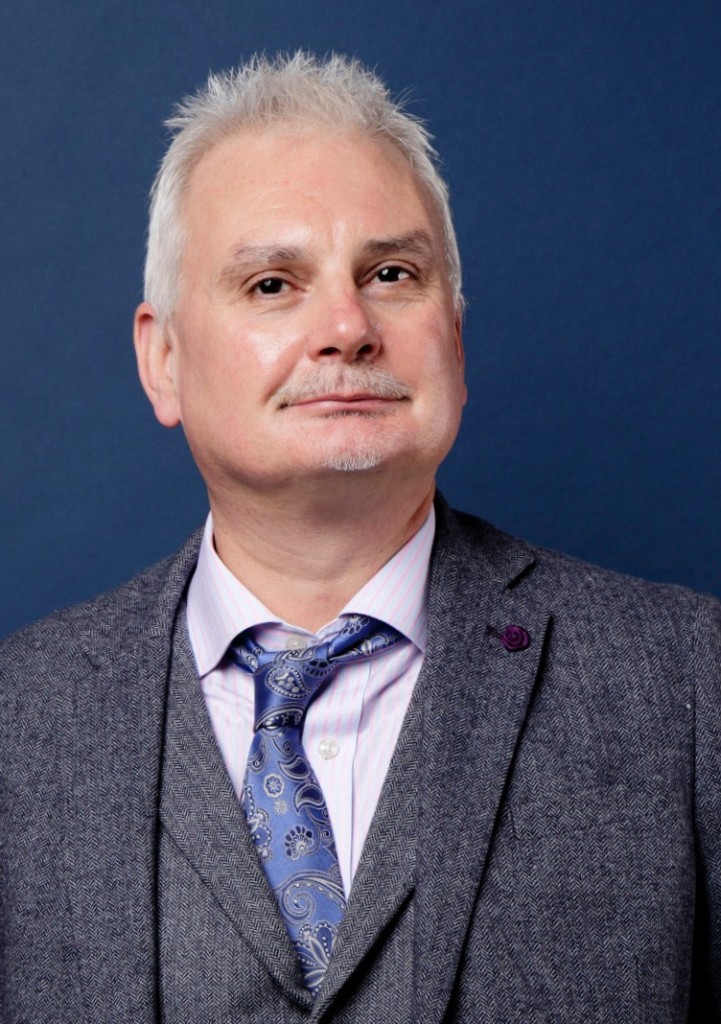 Stephen Hilton is founder and director of Bristol Futures Global. He is an internationally-recognised smart cities expert. At Bristol City Council he created and led Bristol Futures, a high-profile, award-winning team. Highlights include, winning the title of European Green Capital 2015; becoming the first UK Rockefeller Global 100 Resilient city; securing official designations as a UK Super Connected City and Future City Demonstrator; developing Engine Shed and Invest in Bristol & Bath, Bristol is Open and the Bristol-Brussels office; co-creating Playable City and securing funding for many successful projects on driverless cars, smart meters, smart grids, open data and large scale technology demonstrators. In his early career, Hilton worked on technology and democracy and digital inclusion, establishing the Connecting Bristolpartnership, the National Digital Challenge network and winning an award as Government Innovator of the Year for his work with the Oxford Internet Institute and Napier University. He is Strategic Adviser on Smart Cities and Regions to the West of England Combined Authority, a Fellow at the University of Bristol and a Trustee of Bristol Architecture Centre.
Booking Information
Ticket booking is via Eventbrite. Please review Eventbrite's terms and conditions and Privacy Policy as Bristol Ideas do not accept any responsibility or liability for the policies. You can read Bristol Ideas' Privacy policy here.
Please note we only refund tickets if the event is cancelled. Events start punctually and, out of consideration to other audience members and speakers, our policy is not to admit or issue refunds to latecomers. Full Terms and Conditions here.
It's important to us that ideas and debate are affordable to everyone. It's also important that our commentators, artists, writers, poets and thinkers are paid. This is a Pay What You Can event. You are invited to choose your own contribution to the event. A free option is available. All proceeds go towards supporting our speakers and sustaining Bristol Ideas.
This is an online event on Crowdcast. Please note that Crowdcast works best in Chrome.
Booking a ticket for our Crowdcast event
Click the Book Ticket link to go to Crowdcast to register. Click the 'Save my spot' button to register. You will be prompted to enter your email address or social media login (Facebook, Twitter or Google). An email will be sent to confirm your registration, along with the option to add the event to your calendar.
Joining our Crowdcast event
Once you register you will have instant access to the event's Crowdcast page, including the polls, chat, and Q&A. To return to the event page at any time, simply click the link in your confirmation or reminder email. The event will start automatically on its event page at the time advertised, and all you have to do is sit back and relax.
Download this guide for more information about using Crowdcast.
Live captions
You can use Chrome's accessibility settings to view live captions for Crowdcast events. This page explains how to enable them.
Festival of the Future City
Festival of the Future City takes place every two years in Bristol. This year – due to the pandemic – the festival brings together live on-stage, live online and pre-recorded events. Check the project page for details and follow #FutureCity21 on Twitter.