Since 2016, with the appointment of Miles Chambers, Bristol has had a City Poet to tap into public opinion and act as a communicator of local views.
Traditionally – and in line with the national Poet Laureate objectives – the person who holds this role can become the city's conscience and can also reflect on what makes the city tick. What they convey through their poetry and creative writing can provide important insights onto contemporary events and feelings, not all of which may make for comfortable reading.
Some of the events that City Poets have performed at include the Mayor's Annual State of the City Address, the council's Annual General Meeting, and the city's twinning celebrations. Poems may also be written for the opening of new buildings, for community events and for commemorative anniversaries.
The role of the City Poet runs for two years and is managed by Bristol Ideas in association with the Mayor's Office.
You'll find previous poetry commissions in the Read section of this website (a selection is also given below).
Caleb Parkin 2020-2022
Caleb Parkin is a poet, performer, facilitator and filmmaker with a particular passion for inclusive environmentalism; wellbeing; arts, culture and heritage; and LGBT+ pride. His poems have been published widely in journals that have included Poetry Review, The Rialto, Butcher's Dog, Under the Radar, Coast to Coast to Coast, Envoi and Magma, in Bristol 247, and online.
When his appointment was announced he said:
'I'm flabbergasted, fizzy and delighted to be taking up the role of Bristol City Poet. Vanessa Kisuule has done a magnificent job over the last couple of years, with poems which celebrate, commemorate and challenge – and I'm honoured to be inheriting the post from her. We're living through a period of great uncertainty. As a writing for wellbeing practitioner, I know that poetry has a role to play in comforting those in need. It can also challenge us to imagine different futures and ask useful questions about our city. I hope to write delicious poems for the people of Bristol, which embrace the city's playful spirit – and to create spaces which give voice to our kaleidoscope of experiences. Remember: especially on a sunny day, Bristol is already a poem.'
Madhu Krishnan, Board Director of Bristol Ideas and Chair of the Judging Panel, said:
'The field for the new City Poet was incredibly competitive, with 22 high-quality applications from some of Bristol's most exciting writers. We were extremely pleased with the overall level of the applications, and the decision process was especially difficult with so many amazing candidates. Even in such a strong field, Caleb's application distinguished itself. We were so impressed by the texture and thoughtfulness of his writing, which is matched by his enthusiasm and ability to speak to all of the diverse communities in our city. His work is especially timely in our present moment and we can't wait to see what he does with the role over the next two years.'
Marvin Rees, Mayor of Bristol, said:
'I'm excited to see in what direction Caleb will take the third incarnation of the Bristol City Poet role, building on the strong foundations set by current City Poet Vanessa Kisuule. I have been impressed by the energy Vanessa has brought to the role and her willingness to challenge the city in her poetry. With his background in performance and education I am confident Caleb will approach the balancing act of accessibility and engagement which this role strongly demands with passion and creativity. I look forward to seeing the results during his time as City Poet to capture and distil the stories in our city.'
Header photo credit: Paul Samuel White.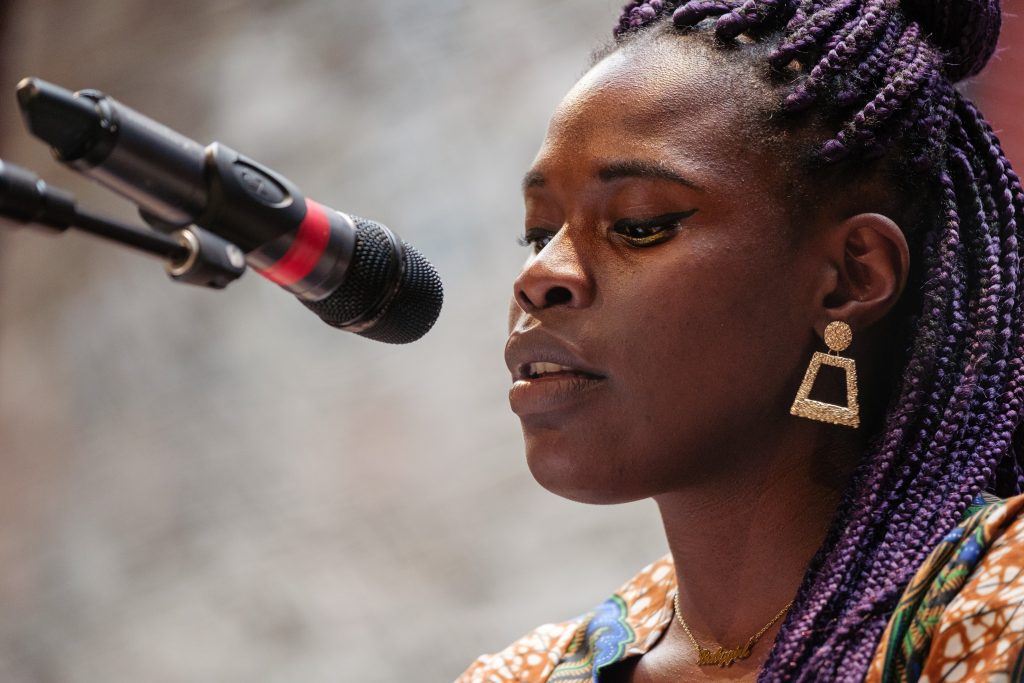 Vanessa Kisuule 2018-2020
Vanessa Kisuule was the second Bristol City Poet to be appointed. At the end of her term we published an anthology of her commissions, which is available to download as a PDF at the link below.
You can view the film made by Bristol City Council of her 2020 poem City of Hope here.
Photo credit: Evan Dawson.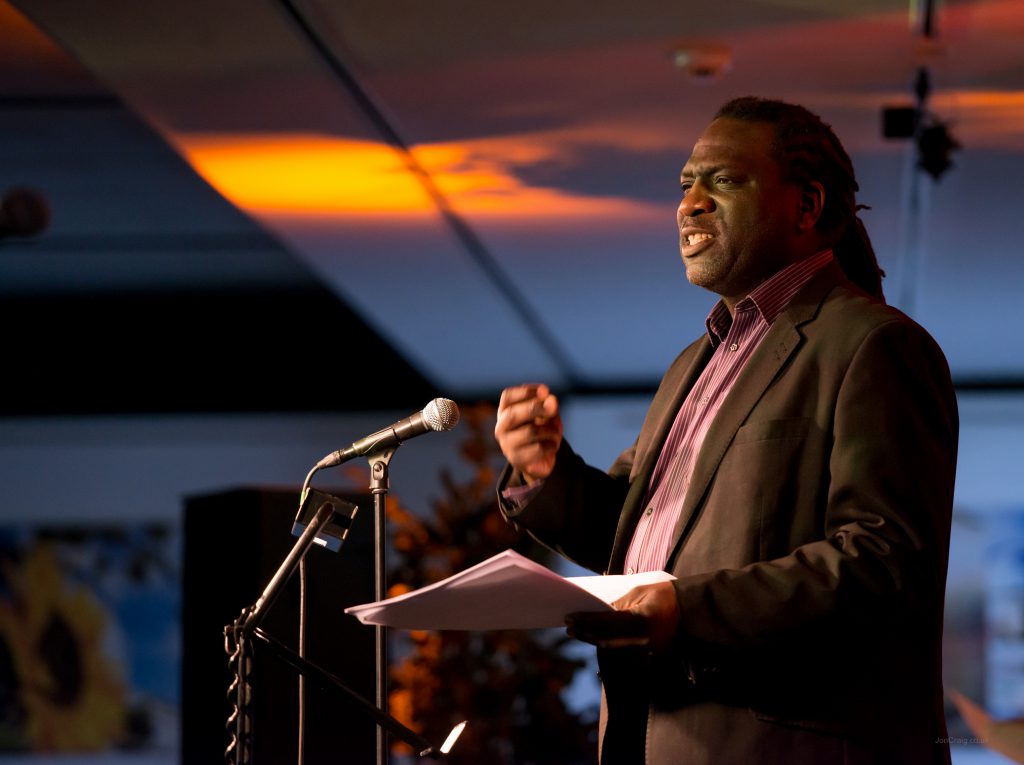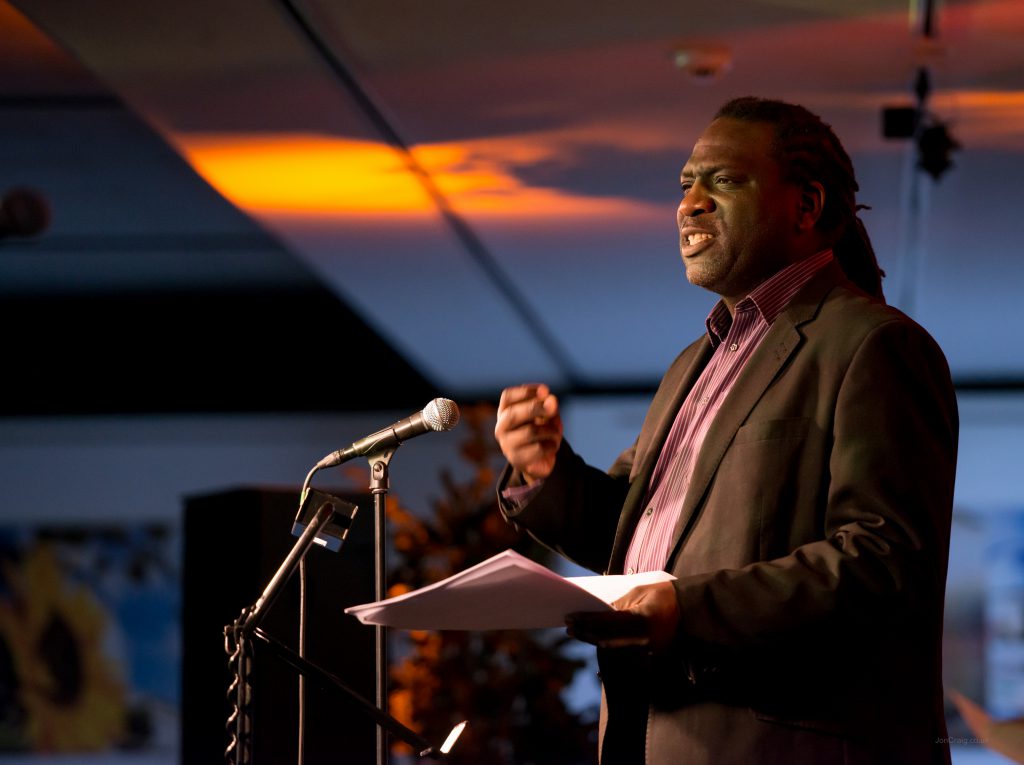 Miles Chambers 2016-2020
Miles Chambers was Bristol's first City Poet. At the end of his term we published an anthology of his commissions, which is available to download as a PDF at the link below.
Photo Credit: Jon Craig.