Bristol City Poet Handover
Caleb Parkin and Kat Lyons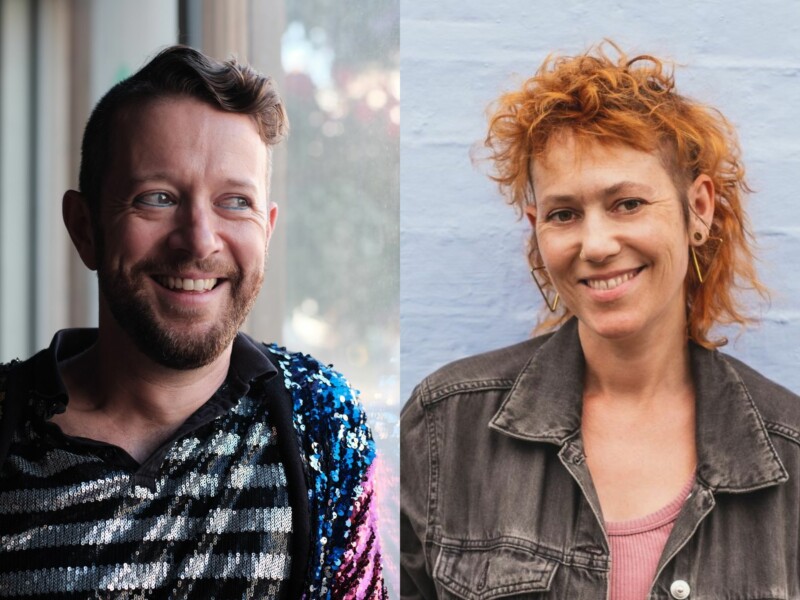 A special event to mark the end of Caleb Parkin's term and the appointment of Kat Lyons as the new Bristol City Poet.
As Bristol's third City Poet, Caleb Parkin has written and performed poems for a wide range of organisations and occasions including: the 2022 Jubilee, two State of the City Addresses, Bristol Remembers (the first anniversary of the coronavirus pandemic lockdown), the Museum of the Moon at Bristol Cathedral and Bristol Zoo Gardens. He has run workshops at Christ the King Primary School in Knowle West and with Bristol Refugee Rights.
Caleb will perform and talk about some of his favourite commissions with Naomi Miller, Acting Director of Bristol Ideas, before officially handing over to Kat Lyons. With a special introduction from Marvin Rees, Mayor of Bristol.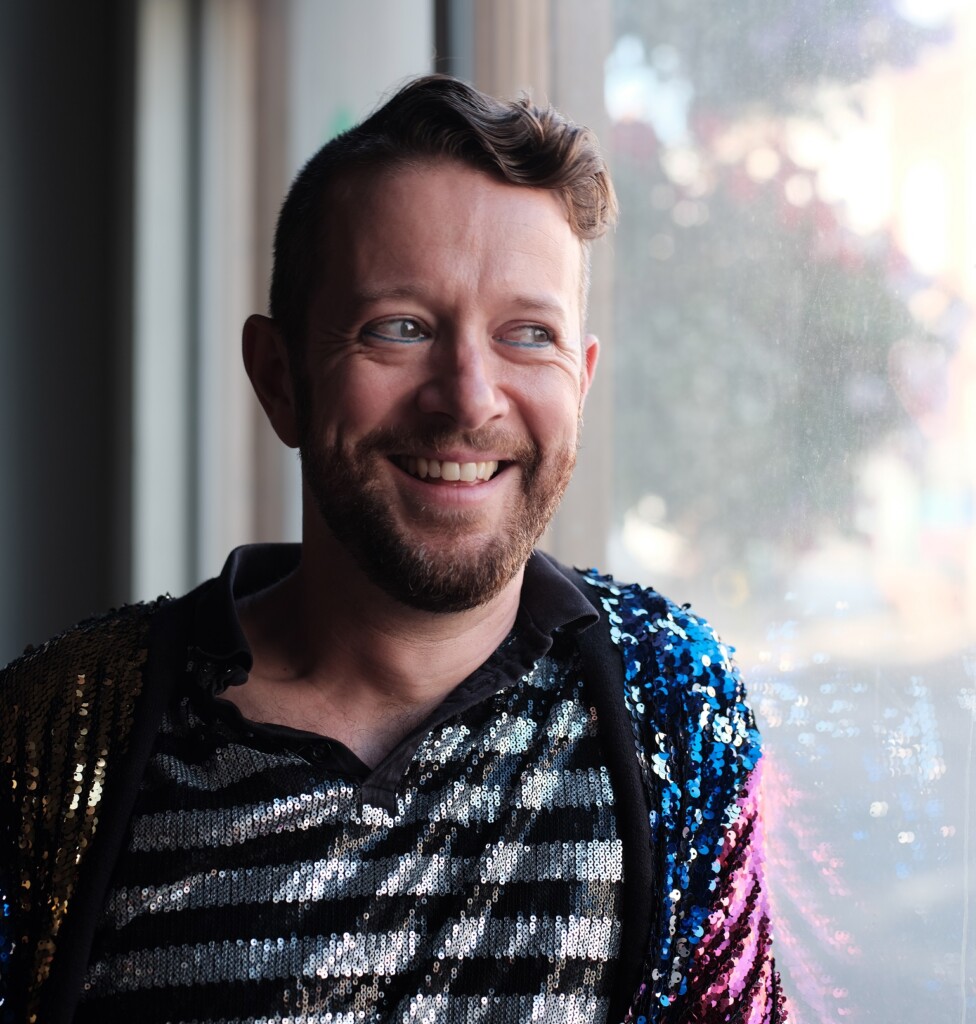 Caleb Parkin was Bristol City Poet 2020-2022. His work has been published in magazines, journals and commissions. He tutors for Poetry Society, Poetry School and First Story and holds an MSc in Creative Writing for Therapeutic Purposes. This Fruiting Body is his debut collection.
IMAGE CREDIT: Sam Cavendar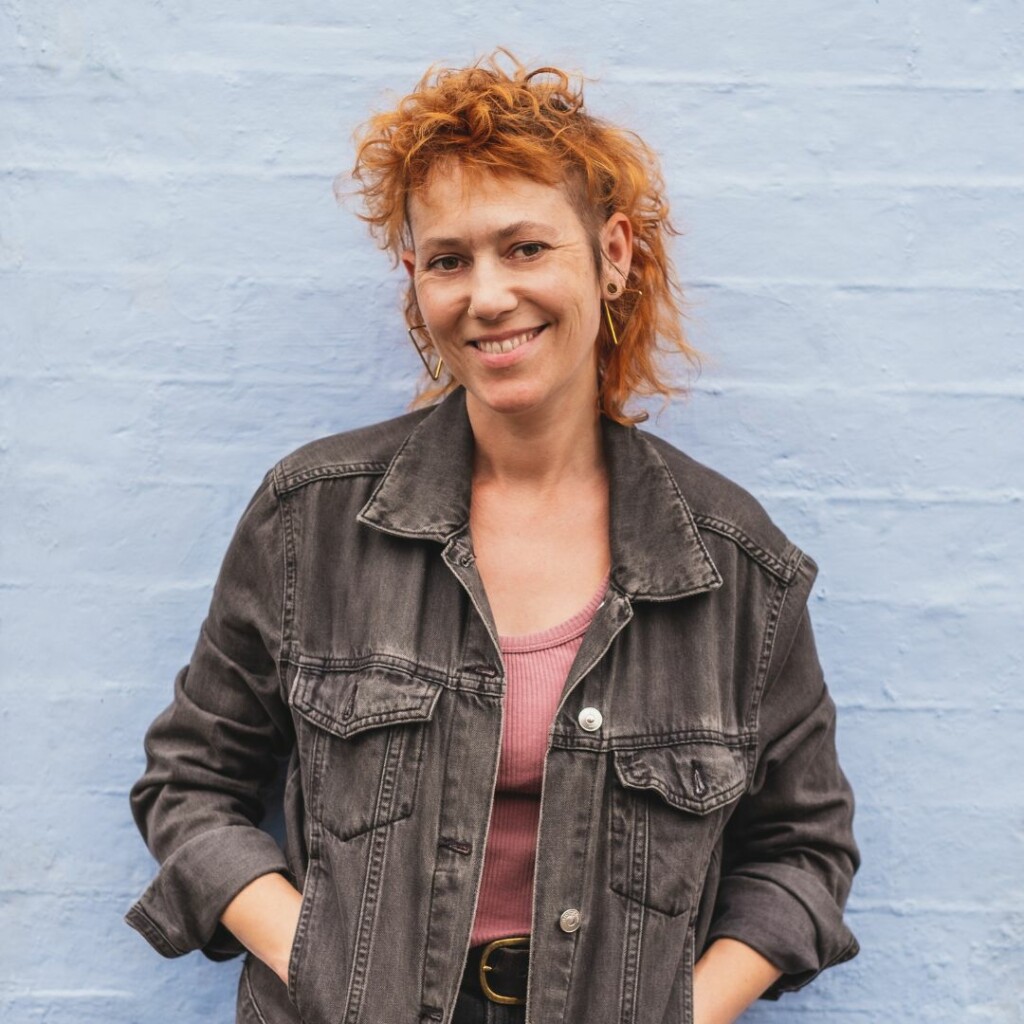 Kat Lyons is a writer, performer and workshop facilitator working in the field of spoken word poetry and performance storytelling. They use poetry to interrogate ideas, generate positive social change and strengthen people's connections to the world and each other. Their poetry has been featured in Under the Radar, Ink Sweat & Tears and Bath Magg, and their debut poetry collection, Love Beneath the Nails, was published this year by Verve Poetry Press.
Image credit: Charley Williams photography
Booking Information
Ticket booking is via Eventbrite. Please review Eventbrite's terms and conditions and Privacy Policy as Bristol Ideas do not accept any responsibility or liability for the policies. You can read Bristol Ideas' Privacy policy here.
Please note we only refund tickets if the event is cancelled. Events start punctually and, out of consideration to other audience members and speakers, our policy is not to admit or issue refunds to latecomers. Full Terms and Conditions here.
Ticket booking is via Eventbrite. Please note that Eventbrite is a third-party service that is not owned or managed by Bristol Ideas. Please review Eventbrite's terms and conditions and Privacy Policy as we do not accept any responsibility or liability for the policies. You can read Bristol Ideas' Privacy policy here.
Tickets are free but we have restricted the number of tickets that can be booked to two per transaction to limit the number of 'no shows' and ensure as many people as possible can attend.
Accessibility: City Hall
There is a car park located at the rear of the building, opposite College Street Car Park. Parking is free for Blue Badge holders.
There is ramped/sloped access to the main entrance.
The main doors open automatically towards you.
The doors are double width.
There are accessible toilets on the first floor and approximately 70 meters from the main entrance.
Accessibility: City Hall Conference Hall
The conference hall is on the first floor opposite the main entrance.
Doors to the room are double and open outwards.
There is a fixed hearing loop and the event will be amplified.
More detailed access information here.