As a journalist, you are trained to report the facts as dispassionately as possible. But how do you stay neutral in the face of brutal state oppression?
Sherine Tadros's career as a war reporter began within the Gaza Strip. From here, she covered the Arab uprisings and reported from the Middle East as a correspondent and news anchor for Al Jazeera English and Sky News.
When her fiancé left her on her wedding day and her life turned on its head, Tadros decided to shift her focus, a move that eventually brought her to her current work for Amnesty International at the United Nations. Here, she lobbies governments to ensure that human rights are being protected around the globe.
She explains how she moved from witnessing injustices as a journalist to tackling them head on, defending human rights in the face of resurgent authoritarianism.
This conversation was recorded on International Women's Day 2023.
Taking Sides: A Memoir About Love, War, and Changing the World by Sherine Tadros is published by Scribe.
If you've enjoyed this, please consider subscribing to Bristol Ideas on YouTube. It's the best way to receive instant updates and keep track of what we're up to and the conversations we're having. Plus, it helps Bristol Ideas monetize our content from YouTube and keep these conversations free for audiences to access. Subscribe here.
Sherine Tadros is the Deputy Director of Advocacy and Representative to the United Nations for Amnesty International. She leads a team of senior advocates to lobby for the protection and promotion of human rights around the world.Prior to that, Tadros was a Middle East correspondent and news anchor for Al Jazeera English and Sky News, where among other events she reported on the Gaza Wars of 2008 and 2014, the Arab Uprisings, and the rise of the Islamic State group in Iraq. The accolades for her work in human rights and journalism include a Peabody Award, an Emmy nomination, and several Royal Television Society Awards.Tadros is an experienced speaker and moderator. Her engagements include speaking at the UN General Assembly and a Rwandan peacebuilding conference, as well as moderating the FIFA Conference for Equality and Inclusion in Zurich.Tadros grew up in the United Kingdom, graduating with a degree in politics from SOAS University of London and a master's degree in Middle East Politics. She lives in New York and can be found on Twitter @SherineT.
Image credit: Scott Nelson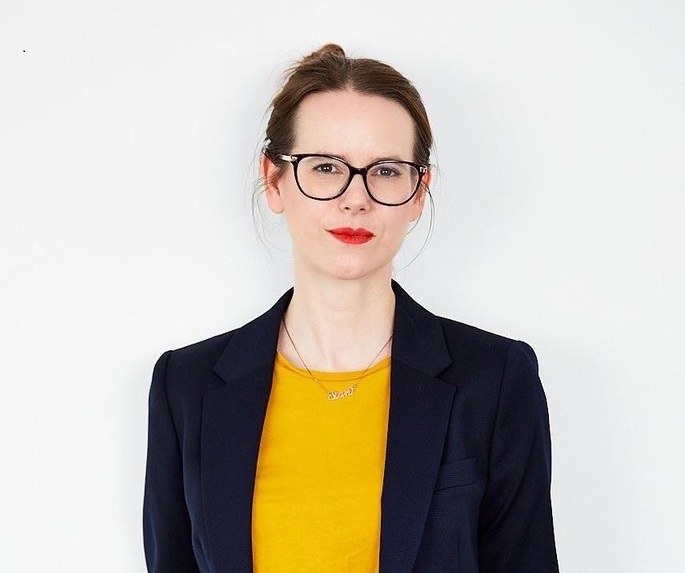 Sian Norris is a writer and journalist specialising in reproductive and LGBTIQ rights. She is the founder of the Bristol Women's Literature Festival and a regular speaker and contributor with Bristol Ideas.
If you buy books linked to our site, we may earn a commission from Bookshop.org, whose fees support independent bookshops.