How Did We Let Grenfell Happen and What Should Change?
Peter Apps and Paul Smith
Festival of the Future City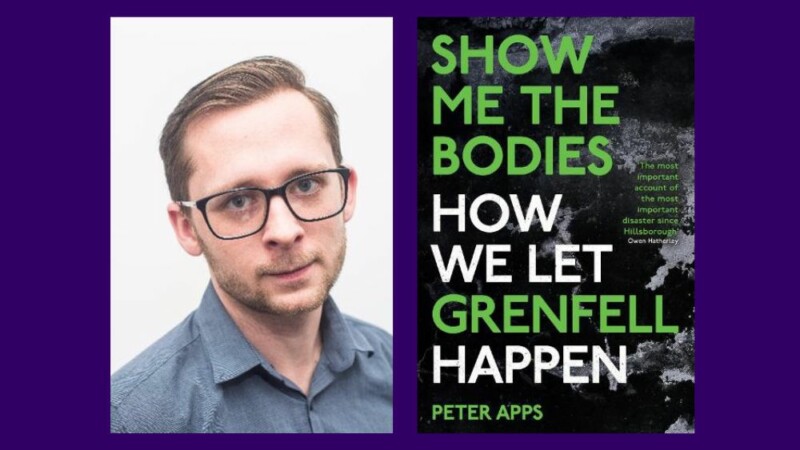 On 14 June 2017, Grenfell Tower, a 24-storey block of flats in London, went up in flames. 72 people died. Hundreds were made homeless. It was a disaster decades in the making. Journalist Peter Apps and Elim Housing CEO Paul Smith join us to discuss the Grenfell disaster, what went wrong and what needs to change.
Journalist Peter Apps has followed the story of the Grenfell Tower disaster from the start in a remarkable series of articles in Inside Housing and now in Show Me the Bodies: How We Let Grenfell Happen. Apps calls Grenfell the 'most serious crime committed on British soil this century'. Show me the Bodies covers the full story: from the failure to learn lessons from previous fires; a growing resistance to regulations and what resulted for housing; corporate greed; government incompetence; institutional indifference; a fire brigade policy that says 'stay put' in the event of a fire in a tower block; through to the enquiry that issues its final report next year. There will be many more debates about responsibility and lawsuits, but it's clear already that many people and organisations were responsible.
After Grenfell, many promises were made and we were led to believe that this was a moment that should create seismic change in governance, regulations, housing conditions and the rights of tenants. But has anything really changed?
There were 72 people, 18 children, who aren't here anymore. That alone makes it the most serious crime that's happened in Britain this century.

Peter apps
Peter Apps is joined by Paul Smith, former Cabinet Member for Homes and Communities, Bristol City Council and now Chief Executive of Elim Housing, where he deals with some of the implications of the Grenfell disaster in his work. They discuss with Festival of the Future City director Andrew Kelly why Grenfell happened; why we failed to take warnings seriously; the war on red tape; what went wrong on the day and evening; the implications of Grenfell for similar building and cladding used in Bristol and elsewhere; and what needs to change.
They discuss the dangers of self-regulation and a standalone 'Stay Put' policy. They make the case for there to be a Plan B evacuation strategy in place for all buildings, rather than just those with underlying structural issues.
You have to plan on the basis that there will be fires. The buildings have to be able to deal with that.

paul smith
Human stories are at the centre of Apps's retelling of the Grenfell disaster. He covers, almost minute by minute, the start of the fire through to its grim conclusions. The fire climbed up cladding as flammable as solid petrol. Fire doors failed to self-close. No alarm rang out to warn sleeping residents. As smoke seeped into their homes, all were told to 'stay put'. Many did – and they died. Joan Smith in The Literary Review called it 'a remarkable book, a damning verdict, but justifiably so. This is simply one of the most horrifying books I have ever read.'
If you've enjoyed this, please consider subscribing to Bristol Ideas on YouTube. It's the best way to receive instant updates and keep track of what we're up to and the conversations we're having. Plus, it helps Bristol Ideas monetize our content from YouTube and keep these conversations free for audiences to access. Subscribe here.
Please note: In response to reports that he had not 'read key coroner's report' on tower block fire safety before Grenfell, Stephen Williams told Bristol Live all those who gave evidence to the inquiry have been advised not to speak about it until after the inquiry has published its findings.
This interview took place before Michael Gove's recent statements on Grenfell. He said: 'There was a system of regulation that was faulty. The government did not think hard enough, or police effectively enough, the whole system of building safety. Undoubtedly….I believe that [the guidance] was so faulty and ambiguous that it allowed unscrupulous people to exploit a broken system in a way that led to tragedy….If you look at what happened at Grenfell there were lots of factors, but yes – government collectively has to take some responsibility.' He added: 'I think the responsibility extends before the Conservatives came into government in 2010 and I'm not about attributing blame to individuals, I think that's wrong, because there are a lot of us who have responsibility to say that the system of regulation that was in place was ambiguous and it was exploited by the people who were putting profit before lives.'
Read the transcript of this conversation
This interview has been lightly edited for length and clarity. The full version of the interview is in the recording.
Show Me the Bodies: How We Let Grenfell Happen by Peter Apps is published by OneWorld Publications.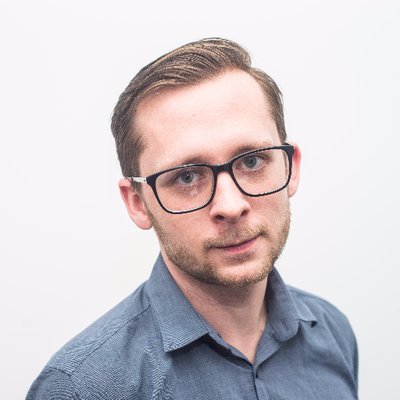 Peter Apps is an award-winning journalist and Deputy Editor at Inside Housing. He broke a story on the dangers of combustible cladding thirty-four days before the Grenfell Fire. He has not stopped reporting on this national tragedy since, and his coverage of the public inquiry has received widespread acclaim. He lives in London. His book, Show Me the Bodies: How We Let Grenfell Happen is published by Oneworld. Rowan Moore in The Observer said 'Never before, in years of reviewing books about buildings, has one brought me to tears. This one did.'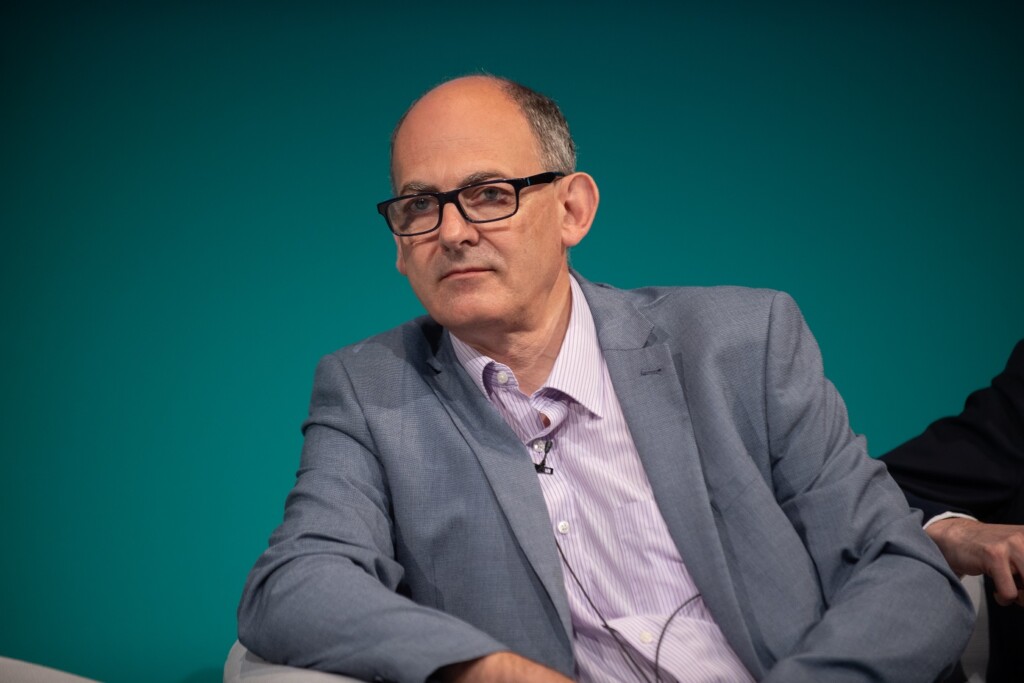 Paul Smith is CEO of Elim Housing, a charitable social landlord based in Bristol. He previously served as a Bristol City Councillor from 1988 to 1999, when he was chair of the Environmental, Health, Land and Property and Leisure Services committees, and 2016 to 2020 when he was Cabinet Member for Homes and Communities.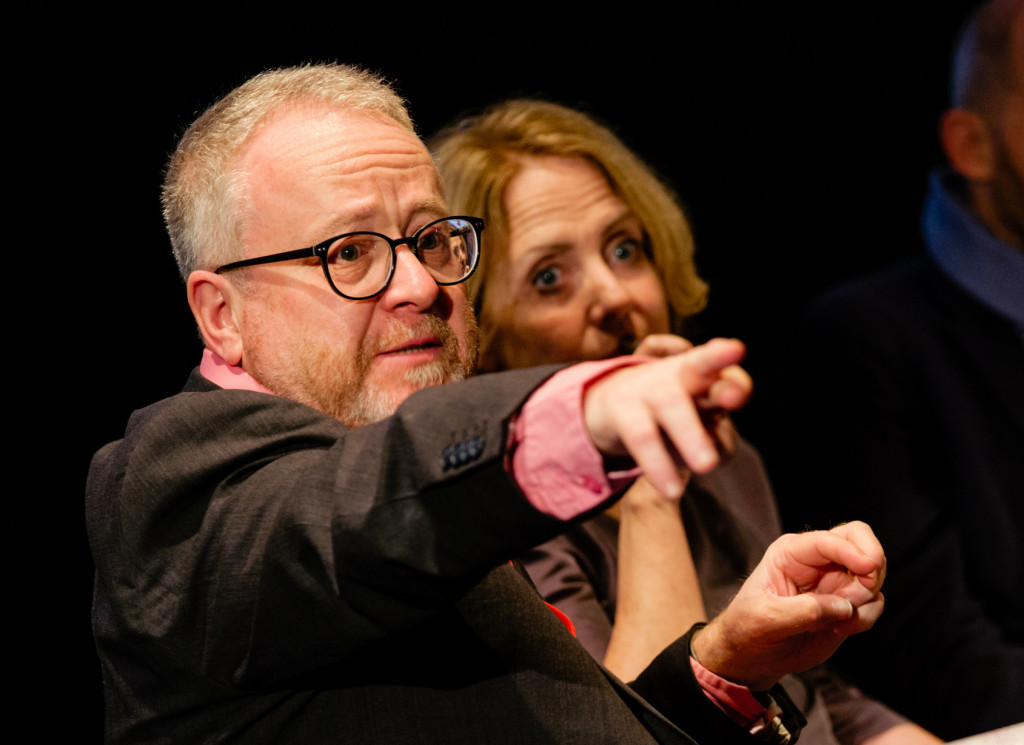 Andrew Kelly is the Creative Programmer at Bristol Ideas, having previously been its Director. He is a visiting professor at the University of the West of England and has written books on subjects ranging from film and cinema to aviation and Bristol's rich cultural history.