In a period of revisionism, ultra-nationalism and denialism, how do we protect memory and justice when our history is under threat? Linda Kinstler explores what happens when tragedies like the Holocaust pass out of living memory and into the realm of debate and speculation.
American journalist and academic Linda Kinstler became interested in the Latvian war criminal Herbert Cukurs when she was investigating her own, previously unknown, family history. Cukurs' story has personal relevance for Kinstler, who grew up among Soviet Jews on her mother's side of the family. Her paternal grandfather had worked alongside Cukurs in the Arājs Kommando, the killing squad set up by the SS at the beginning of the German occupation of Latvia.
With Cukurs – now 50 years dead – the subject of an ongoing criminal investigation which may result in him being posthumously exonerated (an earlier judgement is now undergoing appeal), Kinstler uses his case study to address the legacy of memory and factual history of war crimes. 'To probe the past is to submit the memory of one's ancestors to a certain kind of trial,' Kinstler writes. 'In this case, the trial came to me.'
With the last legal witnesses of the Holocaust dying, hard-won arguments and acknowledged facts and truths about this period of history are now under threat. Will their stories die with them? And with Second World War atrocity cases continuing to be examined through the courts, survivors are still being asked for proof, despite having told their stories time and again. When do these stories end? When do we finally close history?
In Come to This Court and Cry: How the Holocaust Ends and this discussion with Festival of the Future City director Andrew Kelly, Kinstler grapples with how we reckon with the horrors of the past after memories have faded; addresses different concepts of justice; debates justice, proof and evidence and the law in different places; looks at memorialisation in Latvia; and discusses what the lessons of the past mean for the present, especially in terms of Ukraine, in ensuring that evidence of war crimes is collected and justice is achieved.
Linda Kinstler's Come to This Court and Cry: How the Holocaust Ends is published by Bloomsbury.
If you've enjoyed this, please consider subscribing to Bristol Ideas on YouTube. It's the best way to receive instant updates and keep track of what we're up to and the conversations we're having. Plus, it helps Bristol Ideas monetize our content from YouTube and keep these conversations free for audiences to access. Subscribe here.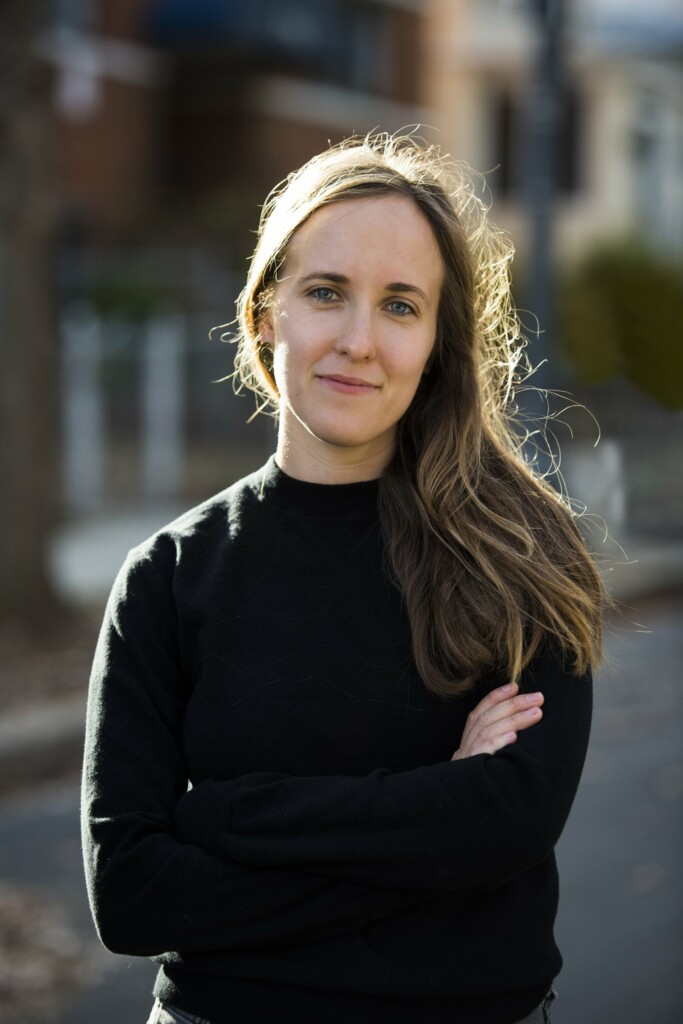 Linda Kinstler is a contributing writer at The Economist's 1843 Magazine. Her coverage of European politics, history and cultural affairs has appeared in The Atlantic, The New York Times, The Guardian, Wired, Jewish Currents and more. She is a PhD Candidate in Rhetoric at UC Berkeley and previously studied in the UK as a Marshall Scholar. She has received numerous fellowships and awards and has appeared on NPR, the BBC, CNN, and MSNBC, among others. She lives in Washington DC.