Is More Inequality an Inevitable Result of Urban Renewal?
Esther da Costa Meyer
Festival of the Future City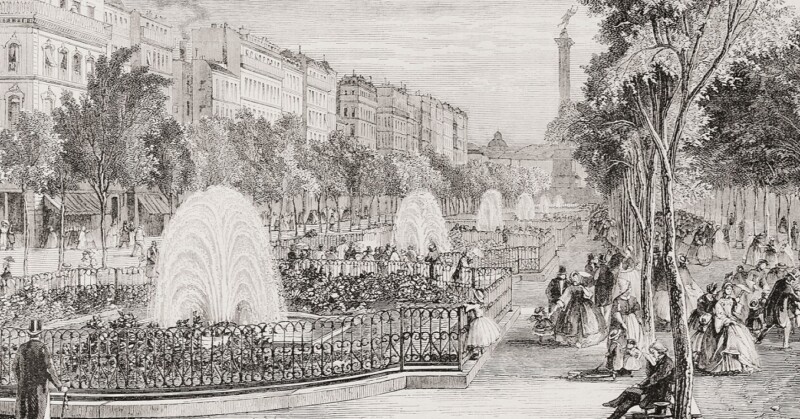 Esther da Costa Meyer looks at the huge transformation in Paris in the 19th century, the city that was created, the inequality that resulted and the lessons for cities today.
In the mid-19th century, Napoleon III and his prefect, Georges-Eugène Haussmann, adapted Paris to the requirements of industrial capitalism, endowing the old city with elegant boulevards, an enhanced water supply, modern sewers and public greenery.
In her ground-breaking book, Dividing Paris: Urban Renewal and Social Inequality 1852–1870, Esther da Costa Meyer reassess the value of this ambitious project, which resulted in widespread destruction in the historic centre, displacing thousands of poor residents and polarising the urban fabric.

Drawing on newspapers, memoirs and other archival materials, Da Costa Meyer explores how people from different social strata – both women and men – experienced the urban reforms implemented by the Second Empire. As hundreds of tenements were destroyed to make way for upscale apartment buildings, thousands of impoverished residents were forced to the periphery, which lacked the services enjoyed by wealthier parts of the city.
Challenging the idea of Paris as the capital of modernity, Da Costa Meyer shows how the city was the hub of a sprawling colonial empire extending from the Caribbean to Asia and exposes the underlying violence that enriched it at the expense of overseas territories.

Andrew Kelly, Director of Festival of the Future City, joins Da Costa Meyer to discuss this huge programme of transformation and its results, looking at immigration, poverty, displaced workers, housing, mobility and landmarks and legibility. They talk about leadership, the conflict between the old and the new, roads and lighting, the practice of urbanism and city planning, and the use of evidence provided by writers, poets, photographers and artists. They conclude by identifying lessons for city planning and change today so that the benefits of city building can be shared more widely.
If you've enjoyed this, please consider subscribing to Bristol Ideas on YouTube. It's the best way to receive instant updates and keep track of what we're up to and the conversations we're having. Plus, it helps Bristol Ideas monetize our content from YouTube and keep these conversations free for audiences to access. Subscribe here.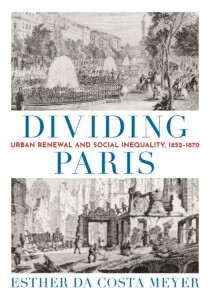 Esther da Costa Meyer's Dividing Paris: Urban Renewal and Social Inequality, 1852–1870 is published by Princeton University Press. Buy a copy online from our partners Waterstones.
Esther da Costa Meyer is Professor Emeritus of Art and Archaeology at Princeton University and Visiting Professor at Yale University, teaching modern architecture and contemporary architecture. Her latest book is Dividing Paris: Urban Renewal and Social Inequality, 1852–1870. She is co-author of the book The Sassoons (March 2023) which accompanies an exhibition at the Jewish Museum, New York.