Pulitzer Prize-winning journalist Andrea Elliott speaks about following one family across New York as they grappled with homelessness, addiction and poverty.
Based on nearly a decade of reporting, Elliott's book, Invisible Child, follows eight dramatic years in the life of Dasani Coates, a child with an imagination as soaring as the skyscrapers near her Brooklyn homeless shelter. Born at the turn of a new century, Dasani is named for the bottled water that comes to symbolise Brooklyn's gentrification and the shared aspirations of a divided city. As Dasani moves with her family from shelter to shelter, this story traces the passage of Dasani's ancestors from being enslaved people to the Great Migration north.
Dasani comes of age as New York City's homeless crisis is exploding. In the shadows of this new Gilded Age, Dasani leads her seven siblings through a thicket of problems: hunger, parental drug addiction, violence, housing instability, segregated schools, and the constant monitoring of the child-protection system.
Lucy Scholes in the Financial Times said about Invisible Child,
I defy anyone to read this indelible, virtuosic portrait of contemporary America and not be moved to tears, enraged, but perhaps most of all to be left feeling deeply ashamed.
Elliott discusses getting inside the life and world of one child to experience it from her perspective, the ethical issues of immersive writing, how family history continues to affect the next generations, what is happening in modern cities today, housing and city leadership, education and what changes are needed, and much more in conversation with Bristol Ideas director Andrew Kelly.
Read the transcript of this conversation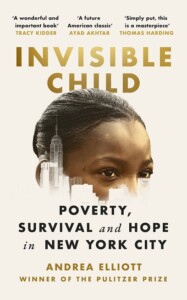 Andrea Elliott's Invisible Child: Poverty, Survival and Hope in New York City is published by Penguin. Buy a copy from our partners Waterstones.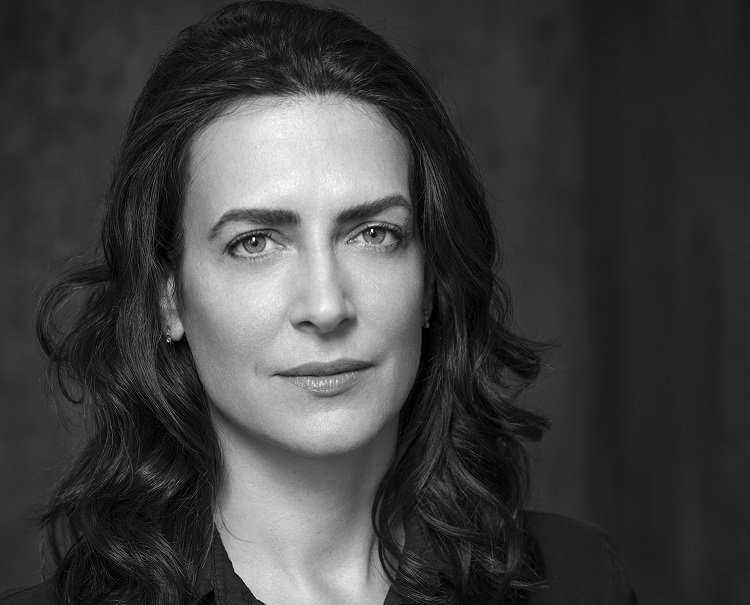 Andrea Elliott is an investigative reporter for The New York Times. Her reporting has been awarded a Pulitzer Prize, a George Polk Award, a Scripps Howard Award and prizes from the Overseas Press Club and the American Society of News Editors. She has served as an Emerson fellow at New America, a visiting journalist at the Russell Sage Foundation and a visiting scholar at the Columbia Population Research Center and is the recipient of a Whiting Foundation grant. In 2015, she received Columbia University's Medal for Excellence, given to one alumnus or alumna under the age of forty-five. She lives in New York City. Invisible Child is her first book.
Image Credit: Nina Subin
New York Times Articles
Start at the beginning of Andrea Elliott's series for the New York Times. Includes photos of Dasani and her family and video interviews.