This essay, I'm sorry to say, starts with a murder.
In December 2010, the student Joanna Yeates was killed in Bristol. As the police hunted for her killer, the city's women were put under a familiar sort of lockdown. We were warned not to walk home alone after dark, despite the fact it got dark at 4pm. We were urged to get taxis rather than risk walking or taking public transport, despite the fact that a year before, a cab driver was revealed to have been one of Britain's most prolific rapists; despite the fact that cabs are expensive and women are, on average, poorer than men. The message for the city's women was clear. Stay home. Don't walk alone. Be safe.
The unspoken coda to such a message is always there. The threat that if you don't follow the rules, then we can't be blamed for what happens to you. Don't follow the rules, and it's your fault.
Men, on the other hand, were free from such warnings. They could go about their business. Walk in the dark. Get drunk before Christmas. Keep going. Don't worry. Don't stop.
Yeates' killer was eventually arrested. He was her neighbour. He had attacked a woman before. With him in custody, women were free to walk the streets again, free to stay out after 4pm. But the messages we heard in that time, which were the same messages we have heard since we were very young, they never truly leave us. We never truly feel free. We never really get to believe the city is for us.
***
The reason I start with a murder is because what happened next in Bristol proves the point of this essay. That point is: cities need feminists.
Not long after Yeates' horrific death, Bristol changed the way it ran women's safety campaigns. Gone were the dire warnings that restricted women's freedoms. The stern faces and wagging fingers, which told women it was our fault if we were assaulted, raped or killed, were packed away. Instead, the city launched a campaign telling men what consent looks like. The posters warned men that a short skirt didn't mean she was asking for it. Slogans targeted perpetrators of domestic abuse and sought to shame them for their behaviour.
The new safety campaign came after a huge upsurge of feminist activity in Bristol. I was part of it. I had thrown myself into feminism with a fury borne of never feeling fully free. Bristol Fawcett was lobbying for political and structural change, while the Bristol Feminist Network was making lots of noise with Reclaim the Night marches outside City Hall. Together the feminist groups worked to raise awareness of men's violence against women, women's safety, victim-blaming culture and how the sexual objectification of women allowed for men's violence to be normalised and accepted. Sometimes we worked in partnership, sometimes we worked side-by-side, sometimes we worked apart. But we were always together, united in our demands for a fairer, more equal Bristol, a better world. Through formal political campaigning and rabble-rousing, petitions, appeals, cabaret nights, consciousness-raising, marches, council submissions, meetings, guerrilla campaigns and more, feminist activism was stamped all over our city.
Such energy was nothing new to Bristol. As we took our Reclaim the Night march from City Hall, through Broadmead and down Stokes Croft to Portland Square, we were standing on the shoulders of feminist giants.
***
Did you know there's a blue plaque in Bristol for the suffragette Annie Kenney? The militant feminist hailed from the trade union tradition, a working-class fighter for justice who came to Bristol in 1907 to set up the Women's Social and Political Union's (WSPU) West of England branch, creating a thriving and politically voracious activist scene in one of the UK's most radical cities.
All too often, the popularly understood history of women's rights focuses on one or two key names, one or two 'hubs'. In the suffragette movement, that name is Pankhurst, and the hubs are London and Manchester. The names of women like Kenney, and the activism in cities such as Bristol, can get lost in a hero narrative.
This is, in fact, a patriarchal way of exploring history – one that relies on the Great Man narrative, but with the Man swapped in for an Exceptional Woman. This loses how history is made up of movements, of people coming together to create change. It is not driven by individuals but by collective action. And while there may be leaders or organisers, they are not solely responsible for bringing about change. Taking a more feminist approach to history allows us to see that the rights we have won in Bristol today came not from the Exceptional Woman of History, but from collaboration and movement-building.
Miles from Manchester and London, Bristol had a thriving and active suffrage movement. Theresa Garnett was arrested for confronting Churchill when he arrived at Bristol Temple Meads. Mary Sophia Allen went to Horfield Gaol after smashing windows at the Board of Trade Office. Lillian Mary-Dove Wilcox, born in Bedminster, Bristol, and a member of the West of England WSPU, was not as peaceful as her name suggested: a member of Emmeline Pankhurst's guard, she travelled around the UK demanding votes for women, getting arrested in Glasgow. Vera Holme and Elsie Howey hid in the Colston Hall organ, interrupting a cabinet meeting by bursting out and shouting 'votes for women'.
The skills of direct action and the realisation that women could and should demand political change meant the drive and energy of these women did not start and end with the right to vote. Many of Bristol's feminist fighters had, like Annie Kenney, a political background in the trade union movement. Jessie Stephen, who organised girls working as maids as well as being part of the WSPU, became a Bristol councillor who fought for women's right to birth control. Feminist activism in Bristol has always been about recognising that the fight for rights is bigger than one battle. While the battle for the vote gave women political status, the women fighting that battle knew we could not be free if we were exploited in the workplace or denied bodily integrity.
***
Decades after the suffragettes leapt out of Colston Hall's organ, Bristol was on the forefront of second wave feminist activism to tackle men's violence against women. Two anti-rape groups formed in the city: the first was the Women's Centre, and a second was aligned to the Wages for Housework campaign. Feminists in the city linked up with women's rights organisations across the country, rallying Reclaim the Night marches and providing safe havens for survivors of men's violence. It was that legacy of the women's liberation movement that birthed the feminist movement of the late 2000s and early 2010s, when women like me danced on the city streets with our second-wave sisters, as we continued to demand our safety and our freedom.
***
Bristol's rich feminist history has led to a feminist present. The determined campaigning of women across the ages has helped to put women's rights at the heart of formal political activity in the city: we are the only council to have a cabinet member for women and children, and all but one of our four MPs are women. Women have attained the positions of leadership dreamed of by the suffragettes. Far from having to hide in a musical instrument, a woman is now in charge of the newly named Bristol Beacon (formerly Colston Hall).
But challenges remain. The rate of domestic abuse in Bristol is 29.2 per 1,000 people, with women nearly three times more likely to be victims than men. The city's deep-rooted inequalities mean that women in Hartcliffe and Withywood are far more likely to be victims of gender-based violence than their peers in wealthier areas.
How do we overcome those challenges? How do we build a feminist future for Bristol? The answer is the same as it was in 1909, 1971, 2007: by feminist organising. It was feminist organising that helped bring suffragettes into Bristol's council where they advocated for birth control and human rights. It was feminist organising in the second wave that opened refuges and changed the conversation about rape and men's violence. And it was feminist organising in the twenty-first century that helped to tackle harmful myths and stereotypes that made women and girls less safe, including in the fight against female genital mutilation.
Whenever the word feminism is mentioned, there is opposition. But by building on that feminist heritage and harnessing more than a century of ferocious feminist energy we can build a better Bristol, one where women have equal access to public space, and equal access to political space. It'll be a Bristol where care is valued, and where boys are raised to respect their sisters, and where the toxic combination of regional and gendered inequality is gone, making a healthier and happier city for every citizen.
Annie Kenney described the fight for the vote as follows: 'The work was hard, we did it. Opposition fierce: we overcame it. Dangers were many: we faced them. And in the end we won.'
We haven't won yet. But we can win a better Bristol if we put feminism at its heart.
Top photo: statue of suffragette Annie Kenney in Oldham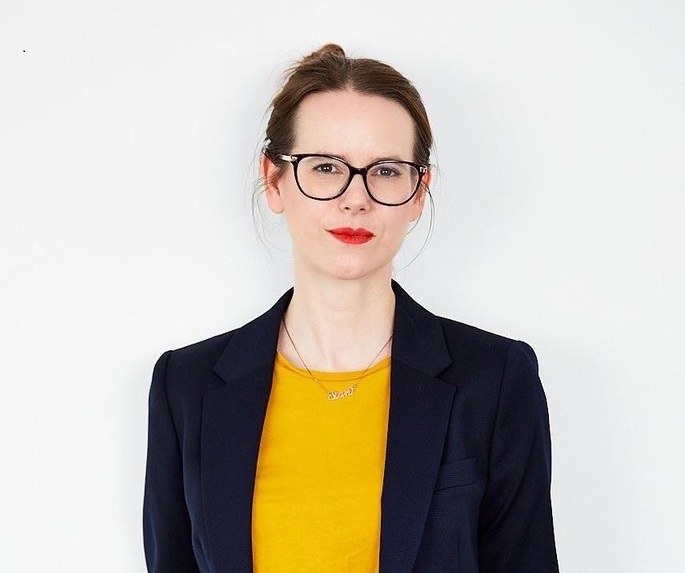 Sian Norris is a writer and journalist specialising in reproductive and LGBTIQ rights. She is the founder of the Bristol Women's Literature Festival and a regular speaker and contributor with Bristol Ideas.
This article appears in Bristol 650: Essays on the Future of Bristol, a book bringing together essays from over 30 contributors, addressing some of the challenges the city faces and sharing ideas about how we might meet them. From dealing with the past, the future of social care, culture and housing to building a city of aspiration, the book looks to promote learning about the future of Bristol and encourage new ideas to come forward.
Free copies of Bristol 650: Essays on the Future of Bristol will be available at selected Festival of the Future City events in October 2023, or you can find articles featured in the book at bristolideas.co.uk/bristol650book.