What Does the Role of Bristol City Poet Involve?
Kat Lyons reflects on their time in the role so far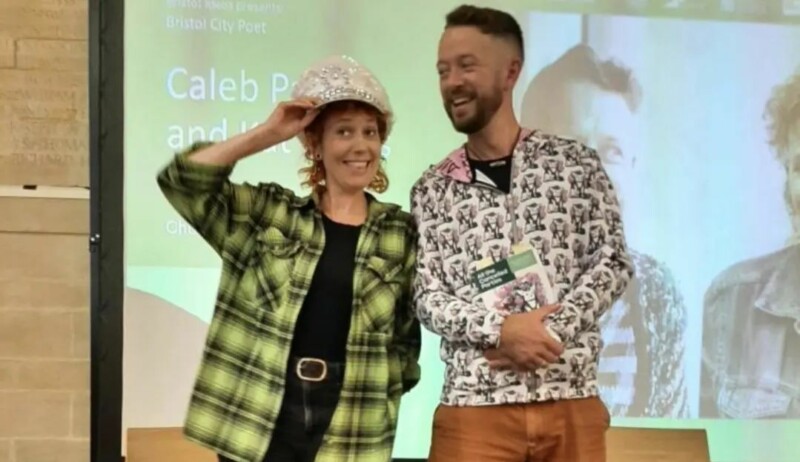 Having taken on the mantle of Bristol City Poet at the end of 2022, Kat Lyons brings us up to date on what they have been up to around the city since then.
Well, it's been a few months now so it's time for an update on how I'm finding life as Bristol City Poet. After the initial excitement and the handover ceremony where Caleb Parkin surprised me with my very own Sparkly Poet Hat of Office, my first commission was a poem for the mayor's annual State of the City Address, and I have to admit, it did feel a little bit like being chucked in at the deep end. This ceremony takes place in the Wills Memorial Building – a piece of architecture designed for maximum pomp and grandeur – and the poem is performed not only for the mayor, but for as many VIPs, civic and community leaders, and members of the general public as can fit into the hall. Standing up on the podium clutching my newly-minted poem, with the vaulted ceiling stretching high above me and 500 expectant faces staring up at me expectantly, I admit to feeling one or two small butterflies flapping their wings in my stomach. But the poem took over and settled itself into the ears of the audience, and I ended up with lots of good feedback and a general sense of having kicked off my term of office successfully.
Read Kat Lyons's first poem as Bristol City Poet, Welcome to the New Normal, here.
Since then, there's been a lot of meetings, research and other organisational work going on behind the scenes to explore and lock in future commissions and outreach activities. A highlight of my February this year was being treated to a guided tour of the Bristol Archives as part of my research for the upcoming Bristol 650 commission. I got to hang out with some of the biggest books I'd ever seen (they were literally half as big as me!) as well as view the original Late Medieval charter of Bristol independence – complete with giant wax seal and an intricate illuminated letter heading encasing a tiny painted King Edward wearing a gold-leaf crown.
In March I worked with the West England Irish Society to produce a poem for their annual Patrick's Day Parade around the history of Irish immigration and contributions to Bristol. To do this I delved into local history and combined it with various conversations and interviews I conducted with a variety of folks from the Irish diaspora. It's always a privilege to learn from people's personal stories, and a challenge to take this information and sensitively tie it together into something that feels representative but not appropriative of others' lived experience. If you tell someone else's story wrong then not only does it fail to showcase the situation adequately, but it can feel exploitative, or like you're co-opting someone else's life for your own reward. When you get it right though, it's an amazing feeling to have people come up to you to say that they feel understood, or that somehow, the way you've strung words together on the page has managed to spotlight a facet of their lives. That's when all the research, editing, late-night stress and last-minute comma-herding feels worth it.
Read Kat Lyons's poem A Green Thread Running Through, produced for the West England Irish Society here.
I feel very lucky to live in a city as culturally vibrant as Bristol, especially one where poetry in all its forms is celebrated. We're blessed with multiple spaces where aspiring poets can share their work. Not only are there community writing groups for poets working on the page, there are also regular open mics for those working in spoken word, as well as events showcasing both up-and-coming local talent and established national and international artists. We're also incredibly lucky to have a whole festival dedicated to poetry: the annual Lyra Bristol Poetry Festival. This year it's taking place towards the end of April, and whether you're an experienced bard or haven't written a rhyme since primary school there'll be something to spark your interest. There's a great programme of in-person and online workshops for those that want to get stuck in themselves. Write an ode to the city with this year's Festival Poet Malaika Kegode, or join The Mum Poet Club to flex your creative muscles in a supportive environment. Watch a specially curated selection of poetry films by poets of African or Caribbean descent/origin, or close your eyes to listen to Poetry in the Dark. Younger folks can sit on board the SS Great Britain and listen to celebrated poet and children's author John Agard read from his book Windrush Child, while for those who like a bit more adrenaline there's always the annual Poetry Slam – a high-energy event where talented local poets compete to be crowned the 2023 Lyra Poetry Slam Champion, judged by some special guest poets as well as the audience members. I'll be sharing some poems about the city with former Bristol City Poet Miles Chambers at the 'City of Words' event and will be popping into as many other events as I can fit into my diary. If you see me about, come say hi and tell me what part of Bristol's stories you'd like me to explore or share.
Find out more about Lyra Bristol Poetry Festival here.
Find out more about the Bristol City Poet post and the previous poets to have held the position here.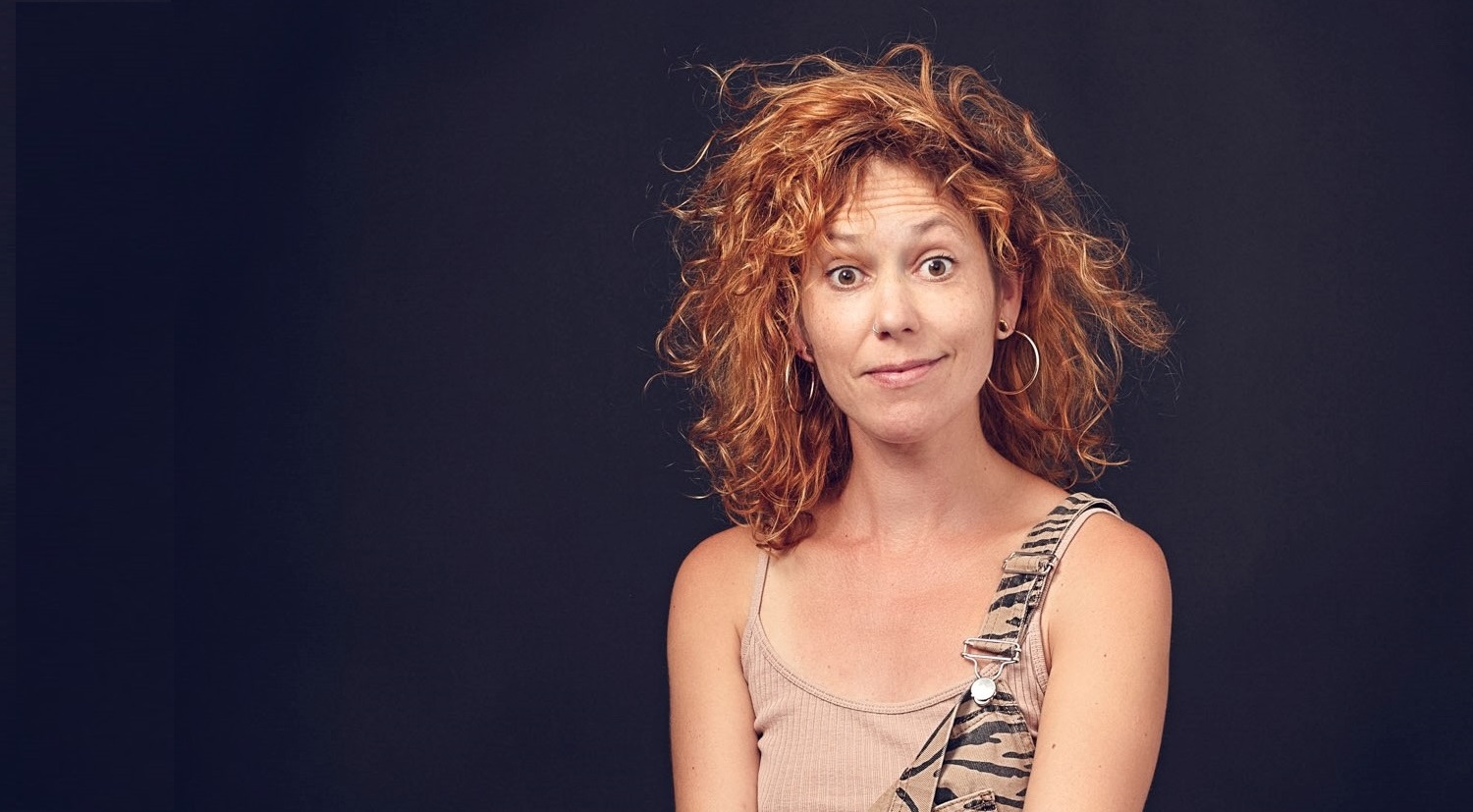 Kat Lyons
Kat is a writer, performer and workshop facilitator working in the field of spoken word poetry and performance storytelling. They use poetry to interrogate ideas, generate positive social change and strengthen people's connections to the world and each other. Their poetry has been featured in Under the Radar, Ink Sweat & Tears and Bath Magg, and their debut poetry collection, Love Beneath the Nails, was published this year by Verve Poetry Press.