After my book on Bristol's music and graffiti scene came out in March 2019, I spoke at the Bristol Transformed festival. I talked about how Bristol's colonial past came back around in the 1980s to build the culture that put the city on Britain's map, making its diversity a strength.
I had spent months interviewing key members of the scene: Robert Del Naja (also known as 3D, the first graffiti artist to make a name for himself outside the city, a rapper and member of The Wild Bunch and then Massive Attack), Inkie, Tricky, Ray Mighty, Neil Davidge, members of reggae bands Black Roots and Talisman, and Pop Group founder Mark Stewart, who sadly died in April 2023.
What I learned from our discussions and reflections is that without their 'Do It Yourself' attitude, none of them would ever have become artists. Not in the context of the late 1970s/early 1980s crisis and the rise of Thatcherism.
As the artists said, Bristol at the time felt deprived of cultural infrastructure compared to now. Then, young creatives could come to Arnolfini for free, to the Thekla for a small fee and to a few youth centres or pubs, but that was about all the public support they could get. And apart from Arnolfini and its 1985 'Graffiti Art' exhibition, few institutions showed interest in graffiti and hip-hop culture, which had emerged from underground. In fact, the local police did everything they could to destroy the graffiti scene and regulate house parties.
Luckily, the ethos of the reggae, post-punk and hip-hop cultures of that underground scene gave the strength to most of these young artists and wannabe musicians to carry on. No venue to perform at night? They made one happen: The Dug Out on Park Row, linking the areas of Clifton, Redland and St Pauls together. No space to hang out in the daytime? They used the Special K café and the Montpelier Hotel. They also met at record shops, squatted at the Glastonbury or Ashton Court festivals and expressed themselves at St Pauls Carnival.
But most of the 'Bristol Sound' and the graffiti art scene actually emerged in people's bedrooms, with 3D, Smith & Mighty, Mark Stewart, Miles Johnson, Tricky and Mushroom living 'on the dole', drawing stencils, writing lyrics or sampling tunes. Borrowing from reggae, dub, post-punk, hip-hop and soul, this music transcended these genres to create something new. It also offered a platform to some of the most incredible women's voices in Britain, from Shara Nelson to Beth Gibbons, Martina Topley-Bird and Liz Fraser.
Bristol culture radiates thanks to its diversity and inclusivity
Bristol contributed to the emergence of a new culture with this multicultural music. It came from immigrants from the former colonial empire. And it wasn't just Bristol. Outside the city, there were the likes of Neneh Cherry, Mad Professor, Sade, Keziah Jones, Skunk Anansie, Goldie, Lubaina Himid, Sonia Boyce and Keith Piper, and, in cinema, John Akomfrah, Isaac Julien and Steve McQueen.
A key strength of Bristol's underground scene was the transmission of immigrants' cultures: Caribbean fans of music, selectors of records for 'blues parties', pubs like the Bamboo Club, early DJs like Tarzan the High Priest and DJ Derek, who were doing the work from the late 1960s, long before it became a cultural trend, and probably many others whose names didn't make it into the news.
Bristol's colonial past, its links with the conquest of North America from as early as 1497 (when John Cabot's landing at Newfoundland in his voyage from Bristol gave England a territorial claim), wealth generated from the trade in enslaved people, and debates on whether to abolish slavery in now legendary pubs like the Seven Stars in Redcliffe – all these elements led to a long history of migrations, reinforced by two world wars and the displacement of the workforce known as the 'Windrush generation'. Their cultural influences touched the children of immigrants, those coming from the Caribbean and soon their Irish or Italian working-class neighbours in St Pauls, Barton Hill, Hotwells or Knowle West.
This outburst of uncontrolled and self-taught creativity led to cultural highlights which today are celebrated all over the world, from the multicultural sound of Massive Attack's third album, Mezzanine, to the three records of Portishead. From the graffiti scene came the meteoric rise of street artists like Inkie, Nick Walker and Banksy in the 2000s, all influenced by 3D and his precocious use of stencils.
Their success in the 1990s and 2000s changed the city.
When Banksy decided to come back to Bristol in 2009, he found a place to exhibit his work on a huge scale: Bristol Museum & Art Gallery – celebrating its 200th anniversary this year – saw over 350,000 admissions to the Banksy show that summer. An even bigger surprise came in the summer of 2015 when Banksy opened his own venue in nearby Weston-super-Mare – the ephemeral but successful Dismaland.
That same year, Bristol was the European Green Capital. Its streets were filled with inspiring cultural and nightlife venues; St Pauls was buzzing as much as the Harbourside. When my articles on Tricky's latest albums or Massive Attack's 2016 tour came out, everyone agreed with my observation that Bristol was one of the 'cultural capitals' of Europe.
Yet as early as summer 2019, I was also writing about the consequences of gentrification on neighbourhoods like St Pauls or Easton. Venues and pubs started closing. Petitions to 'Save the Nightlife' had emerged, led by Annie McGann and Leighton De Burca. Even Arnolfini had to stop exhibiting for a while, due to Arts Council England disinvestment, keeping their space on Narrow Quay open as a library and working space.
Later in 2019, I became the writer in residence at Arnolfini as they reopened with the 'Still I Rise' feminist exhibition. I wrote about the different cultures that were featured, once again highlighting the diversity of artists from Africa, the Caribbean, the Arab world and their diaspora.
A culture of resistance
'DIY' culture and diversity made Bristol the city I love so much.
Sadly, the lessons of these past three decades seem lost today. The current government is cutting funding for youth centres and arts degrees, and young creatives struggle to make a living, working on zero-hours contracts.
As artists struggle to get public funding, a lot of emphasis is put on technology, from virtual reality to artificial intelligence. It sometimes feels like public institutions have forgotten to invest in the beating heart of the arts: people.
I appreciate the efforts made by some to connect with more diverse audiences and improve their outreach. I also know of many who still feel unheard and unseen, as performers or as spectators. Each year, Bristol becomes more and more diverse, but many of its new communities feel underrepresented.
During the past few years, game-changing events have already shifted the future of Bristol: Brexit, the Covid-19 pandemic… But also the 2020 Black Lives Matter protests that led to the toppling of the statue of the slaver Edward Colston, who had been turned into a figure of so-called philanthropy.
The resilience of Bristol's cultural strength is also largely due to another phenomenon: its long history of activism. In terms of culture, Bristol would not be Bristol without the 1963 Bus Boycott, the 1980 St Pauls 'riots' and protests that followed, and the musicians supporting causes such as anti-racism, the anti-apartheid movement, Palestinian rights and justice for the victims of the 'Windrush scandal'.
In this, Bristol's world-renowned artists can be celebrated. Activists, too, such as the historian Roger Ball and the Radical History Group, and the former Lord Mayor Cleo Lake.
When Bristol's underground scene emerged, there were, despite the lack of funds or venues, many bands and hip-hop crews – not only The Wild Bunch, but Fresh 4, around DJs Flynn and Krust, Smith & Mighty, FBI and later Roni Size & Reprazent. This allowed emulation, and inspired young people to believe it was possible to create new music.
Thirty years after the release of Massive Attack's first album, Blue Lines, which put Bristol on Britain's cultural map, some artists have shown that it was possible to do it again: the producers from the Young Echo collective, the singer-songwriter Laura Kidd (known first as She Makes War and now Penfriend), the post-post-punk band Idles, the internationally acclaimed Americana singer Yola. Others moved to Bristol for its underground scene, like members of the collective EP64, the DJ Batu, or the young non-binary singer-producer Tara Lily Klein, aka t l k.
It is important to foster a new generation, and it's crucial to not let anyone here believe they cannot exist because society shows them that they are bound to be underrepresented.
As the great photographer who documented the pioneers' journey, Andy Beese ('Beezer'), says: 'Create a scene to make a culture'. He also often quotes Mark Stewart, whose lyrics encouraged us to 'Kiss the future, protest and survive'.
To me, these words still sound like a mantra for the future of the city.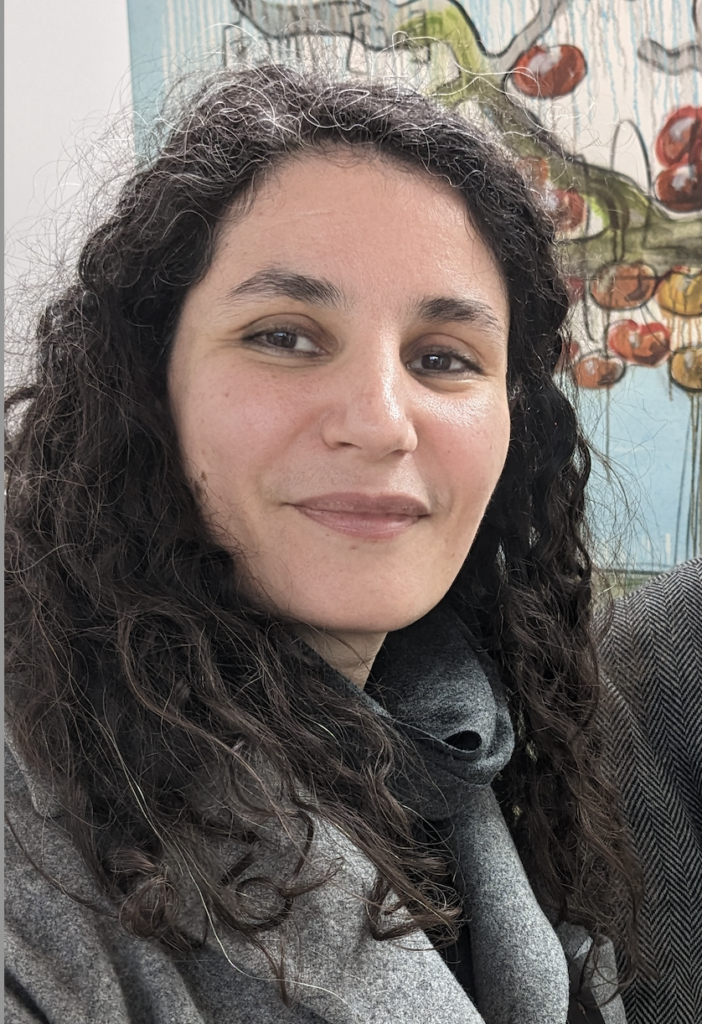 Melissa Chemam is a journalist, broadcaster and writer on art, music, culture, social change, African affairs, North/South relations and activism. She is the author of the book Out of the Comfort Zone (Tangent Books, 2019), and currently writes for RFI English, Art UK, the New Arab, Reader's Digest, UP Mag and Skin Deep.
This article appears in Bristol 650: Essays on the Future of Bristol, a book bringing together essays from over 30 contributors, addressing some of the challenges the city faces and sharing ideas about how we might meet them. From dealing with the past, the future of social care, culture and housing to building a city of aspiration, the book looks to promote learning about the future of Bristol and encourage new ideas to come forward.
Free copies of Bristol 650: Essays on the Future of Bristol will be available at selected Festival of the Future City events in October 2023, or you can find articles featured in the book at bristolideas.co.uk/bristol650book.