At the height of the cinema boom, Bristol boasted 61 picture palaces. The advent of TV and subsequently video put paid to that golden age. By the 1980s, the showmen responsible for these often-ornate monuments to their egos were long gone, many of the fleapits had closed and the big cinemas were being carved up crudely into smaller screens.
Bristol somewhat belatedly got its first multiplex in September 1994. The Avonmeads Showcase was briefly the largest multiplex in the country, and also the most financially successful. The Showcase looks a bit careworn these days, but has inspired a certain amount of affection, as evidenced by the Showcase Avonmemes fan account on Twitter.
Other multiplexes followed. But while business boomed in the world of blockbusters, the main story in the years that followed – and continues to this day – is one of community fightback. The first battle came just a month after the opening of the Showcase, when loyal local cinemagoers swiftly gathered 1,500 signatures on a petition to keep the threatened Cannon Henleaze open. Their successful campaign saw an independent operator take it over and even restore the cinema's original name: the Orpheus. Today, it's run by the regional Scott Cinemas chain.
Next to go were the historic, family-run Gaiety in Knowle and the ABC Frogmore Street, which is currently the O2 Academy music venue. The well-heeled punters of Clifton were suitably appalled when the ABC Whiteladies Road was earmarked for closure in 1999. The historic ABC had actually thrived during the multiplex era, retaining its 5 per cent share of Bristol's cinemagoing market. A celebrity-supported Save the ABC campaign was launched, but the murky politics of property development meant that it remained boarded up until 2016, when it was finally reopened by the niche upmarket Everyman chain, who took care to restore much of its original marble grandeur.
If the commercial sector had been in trouble during the early eighties, the independents were hitting their stride. Boasting a cinema since the late 1970s, Arnolfini spearheaded regeneration of the city docks. Watershed media centre arrived in 1982 and went from strength to strength, adding a third screen and diversifying into VR technology.
The popular bijou, single-screen Arts Centre Cinema in King Square, which focussed mainly on repertory and second-run arthouse cinema, closed abruptly in 1998. But this too had a happy ending when the cinema was taken over by formerly nomadic avant-garde funsters Club Rombus who renamed it The Cube. It continues to thrive in its defiant independence.
More recently, and unexpectedly, Bristol's former IMAX cinema was brought back into use. Opened in 2000 as part of what was known as the Wildscreen At-Bristol project, this was the UK's third IMAX cinema. Alas, it lasted just seven years. Financial difficulties were cited when it was announced that the IMAX and accompanying Wildwalk exhibition were to close in April 2007 in order to save the more popular Explore attraction.
The IMAX cinema was then absorbed into the Bristol Aquarium. But in 2022, a bunch of enthusiasts sought to use the venue to screen films once again. The occasion was the first Forbidden Worlds cult film festival, which celebrated the 40th anniversary of that other great Bristol survivor: the 20th Century Flicks video rental store. This had itself been kept alive by installing two mini cinemas that are available for private hire.
Also recently brought back into occasional use by local enthusiasts, after negotiations with the current owner, is Totterdown's Old Picture House (originally the Knowle Picture House, which closed in 1961).
As we look to the future of exhibition, niche organisations are increasingly taking a key role, often making use of non-traditional screening spaces. Indeed, the Bristol Film Festival, founded in 2015, specialises in using such venues as Redcliffe Caves, Averys Wine Cellar, the Royal West of England Academy and the City Museum for its events. They've also screened Airplane! and Top Gun beneath the wings of Concorde at Aerospace Bristol.
In 2017, Bristol was designated one of 21 UNESCO Cities of Film. When the City of Film office announced its Summer Takeover of screenings in 2023, it was notable that not a single one of the nine free events took place in a traditional cinema.
In common with the rest of the arts, cinema took a big hit from the Covid-19 pandemic, which has proven to have a long tail. Watershed's long-serving Cinema Curator Mark Cosgrove reports that the cinema continues to operate at 25 per cent below pre-Covid levels of revenue. 'Everyone – certainly indie cinema-wise – is in a similar position,' he says. 'I'm viewing this figure – 75 per cent – as a new baseline and I remain to be convinced that it will go back to the glory days of pre-Covid.'
Prior to the pandemic, one of the main challenges facing conventional cinemas was the rise of streaming services. It seemed that great films financed by the streamers might never see the inside of a cinema in future. This situation was exacerbated during lockdown, but the streamers are now beginning to reach an accommodation with exhibitors. 'I do think that audiences spent Covid learning how to stream and valuing the home experience more,' argues Mark. 'Throw in cost of living and you have more challenges to get audiences to come to a venue and spend money. For a venue like Watershed, I think we need to focus on our difference/uniqueness – the kinds of films we show, the events and social side, and the curation (the personal touch rather than an algorithm).'
'Some streamers are recognising the importance of theatrical – in terms of raising profile/prestige and economically,' he adds. 'So Apple is giving Scorsese's new film a clear theatrical window. Interestingly, Netflix knows "there was money left on the table" with Glass Onion's one-week theatrical, but their focus remains on subscriptions. Meanwhile, MUBI recognises the importance of theatrical and invests accordingly.'
Bristol didn't have any film festivals at all until 1982, when the biennial Wildscreen was inaugurated in the city that has become synonymous with the best in natural world filmmaking and now accounts for more than a third of all nature documentaries. Founded in 1995, the Encounters short film festival swiftly established an international reputation. Multiple niche festivals followed, including Afrika Eye, the Slapstick festival of classic and silent comedy, Cary Comes Home (celebrating Cary Grant), Bristol Radical Film Festival, Bristol Science Film Festival, Bristol Palestine Film Festival and the Cinema Rediscovered festival of restored archive gems, which now tours nationally.
In addition, Compass Presents stages popular 'expanded screenings' (i.e. screenings with performance elements) of such evergreen hits as Monty Python and the Holy Grail and David Lynch's Lost Highway. Other key local film groups include the Bristol Black Horror Club, Cables and Cameras, Bristol Bad Film Club, South West Silents and its offshoot Film Noir UK.
The local animation and natural history filmmaking sectors have thrived. But with a few rare exceptions, Bristol's rich potential as a filming location was poorly exploited until relatively recently. The innovative Bristol iFeatures initiative changed that with a trio of accomplished micro-budget feature films. 2012's 8 Minutes Idle even became the first film to put Turbo Island on screen.
One of the most useful developments for filmmakers was the establishment of the Bristol Film Office 20 years ago. Its free service has brought countless film and TV productions to the city. Productions are also lured west by the state-of-the-art Bottle Yard Studios, the largest film and TV studio in the West of England, which recently opened its new TBY2 facility. This has proven a huge boost to the local economy. The Film Office's latest annual report revealed that film and TV production in Bristol generated £20.8 million in 2021/2022.
Nonetheless, there are many challenges ahead, which Bristol UNESCO City of Film Manager Natalie Moore identifies as: local skills shortages; limited funding for independent filmmakers; a London-centric industry and overly centralised sector support agencies; a disconnect between industry employers and new, diverse talent; barriers to employment and access to training; and heavy competition from other countries and UK regions.
'Many of these are reflected across the UK industry,' she observes, 'but there are ways in which Bristol is looking to address through new opportunities at a local level. One that I believe could have the biggest impact is the potential introduction of a regional production fund. Financial incentives are a major draw for feature films and TV drama productions. They also enable film offices to stipulate caveats in return; perhaps a percentage of locally based crew or new entrants from underrepresented backgrounds to be employed, or to ensure environmentally sustainable practices when working in the city. Regional policymakers are currently investigating a potential production fund and it could be a game-changer for growing the local production industry in a more inclusive and sustainable way.'
Brexit has had a significant impact in terms of access to funding and European talent ('Bristol's animation industry, for example, is facing heavy competition from European markets,' says Natalie) but it's the skills shortage identified by David Puttnam in a speech in April 2023 as the key challenge facing the British film industry that is having the greatest impact locally. 'There are major skills shortages across many production departments in Bristol and the wider city region,' Natalie adds. 'It's a national issue that is affecting all UK regions because of rapid industry growth and ever-increasing demand for new screen content. Skilled personnel are in high demand; often willing to travel and move between roles, putting pressure on production budgets as experienced workers demand higher wages and drive up recruitment costs. We're working to address this in Bristol, building a workforce development plan to support industry growth and ensure training and employment for underrepresented people. Bristol's film and TV industry will struggle to thrive without interventions that prioritise training and development of the workforce for the future. Enabling more localised industry access that builds a diverse, representative, and skilled industry crew base is fundamental to the future success of Bristol's film and TV industry.'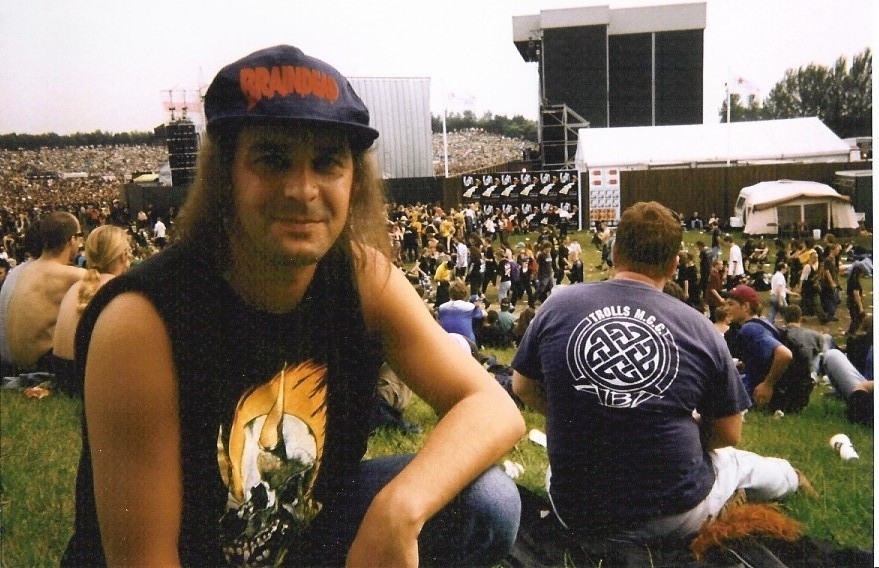 Robin Askew has spent nearly 40 years writing about film and music in Bristol. For more than three decades, he was Film Editor of local listings magazine Venue. He currently performs the same function for Bristol 24/7 and is working on a long-gestating labour-of-love book project entitled The West's Most Amazing Rock Shows 1963-1978.
This article appears in Bristol 650: Essays on the Future of Bristol, a book bringing together essays from over 30 contributors, addressing some of the challenges the city faces and sharing ideas about how we might meet them. From dealing with the past, the future of social care, culture and housing to building a city of aspiration, the book looks to promote learning about the future of Bristol and encourage new ideas to come forward.
Free copies of Bristol 650: Essays on the Future of Bristol will be available at selected Festival of the Future City events in October 2023, or you can find articles featured in the book at bristolideas.co.uk/bristol650book.