To mark the start of Bristol 650, we're celebrating the fiction, non-fiction and poetry about Bristol, which use the city as a backdrop or feature it as a character.
Over the centuries, Bristol has provided the backdrop to many colourful novels and poetry, and has been the subject of much rich historical analysis in biographies and non-fiction works. With help from our friends, colleagues, booksellers and librarians around Bristol, we have compiled this reading list of some of the best examples of Bristol in literature.
What are your favourite books about Bristol? We'll be adding to this list throughout the year – and beyond – so get in touch or tweet us to let us know which appear on your personal Bristol bookshelf.
Happy reading!
Check out our choices on our 'Reading Bristol' bookshelf over at bookshop.org.
Fiction set in Bristol
Birdcage Walk by Helen Dunmore
The Bristol-based author Helen Dunmore never wrote a memoir, but she did set her final, poignant novel in our city. Birdcage Walk – named after the pathway running through St Andrew's Churchyard in Clifton – is an exploration of women's lives in Bristol during the febrile days of the French Revolution and the building of Clifton.
The 'Bristol Trilogy' by Angela Carter
Angela Carter spent a decade of her adult life living on Royal York Crescent in Clifton and several of her early novels are set in the city and feature familiar landmarks. Shadow Dance (1966), Several Perceptions (1968) and Love (1971) are together known as the 'Bristol Trilogy'. She felt excited by the city's transformation around her and the burgeoning countercultures that were developing in the city. 'Everyday life, even where I was living, in Bristol, took on the air of a continuous improvisation…,' she wrote. 'The particular leafy and graceful bit of Bristol where I lived attracted festal behaviour. Carpe diem. Pleasure.'
Freya from the Arnolfini Bookshop named Shadow Dance by Angela Carter as her favourite novel about Bristol in our booksellers' list.
'Depicting a run down 1960s Bristol, the city is almost unrecognisable to the one we know today through its air of faded grandeur and many empty buildings. Yet, just as today, the city is inhabited by people of many different backgrounds with the novel focusing particularly on the more bohemian types that came to study or find an alternative lifestyle. Especially interesting to me reading this book, however, was the way in which Carter explores and highlights gender relations and politics of the time. Through the experiences of her protagonist Morris, she curates the male gaze with the insight of someone who has always been subjected to this gaze, and, in doing so offers an alternative and darker side to the sexual revolution movements of the 1960s.'
To mark the exhibition Strange Worlds: The Vision of Angela Carter at the Royal West of England Academy, BA Illustration students at UWE created designs for promotional posters. View their Angela Carter posters here.
The Bristol Museum on Queen's Road and Bristol Central Library both feature in Carter's first novel, Shadow Dance, while Brandon Hill is the setting for the opening and closing scenes of Love. The character Annabel refers to the 'magic strangeness of the park' and its 'overgrown paths with nervous pleasure.'
Treasure Island by Robert Louis Stevenson
In Treasure Island, Squire Trelawny comes from Devon to Bristol to find a ship to take to Treasure Island.
Chapter seven has Jim's first visit to the docks:
'Mr. Trelawney had taken up his residence at an inn far down the docks to superintend the work upon the schooner. Thither we had now to walk, and our way, to my great delight, lay along the quays and beside the great multitude of ships of all sizes and rigs and nations. In one, sailors were singing at their work, in another there were men aloft, high over my head, hanging to threads that seemed no thicker than a spider's. Though I had lived by the shore all my life, I seemed never to have been near the sea till then. The smell of tar and salt was something new. I saw the most wonderful figureheads, that had all been far over the ocean. I saw, besides, many old sailors, with rings in their ears, and whiskers curled in ringlets, and tarry pigtails, and their swaggering, clumsy sea-walk; and if I had seen as many kings or archbishops I could not have been more delighted.'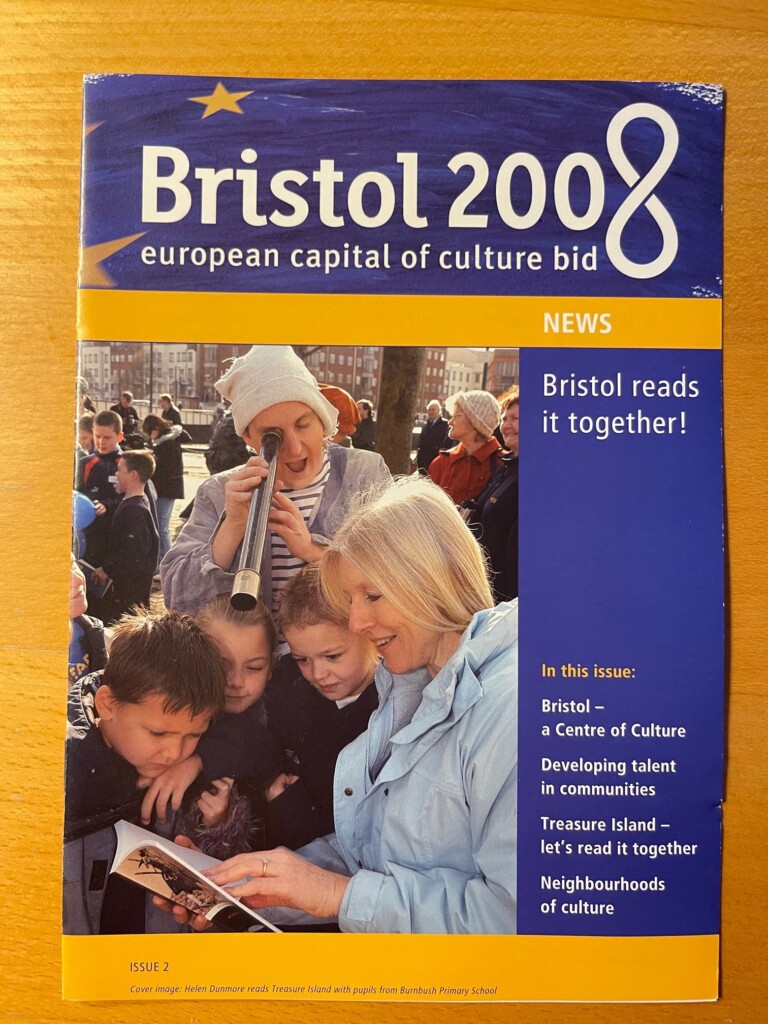 Starter for Ten by David Nicholls
Now, this one is slightly cheating. While David Nicholls' novel Starter for Ten might not specifically make reference to its city setting, the film adaptation – the screenplay written was by Nicholls himself – sees the protagonist Brian Jackson in his first year at Bristol University. It is here he attempts to join the University Challenge team and falls in love with his fellow student, Alice.
You catch a glimpse of Bristol Temple Meads Station as Brian arrives in the city before arriving with his luggage on Royal York Crescent in Clifton. The University of Bristol Student Union stars as the university's School of Chemistry in the film, but the bulk of the university setting is in fact shot at University College London.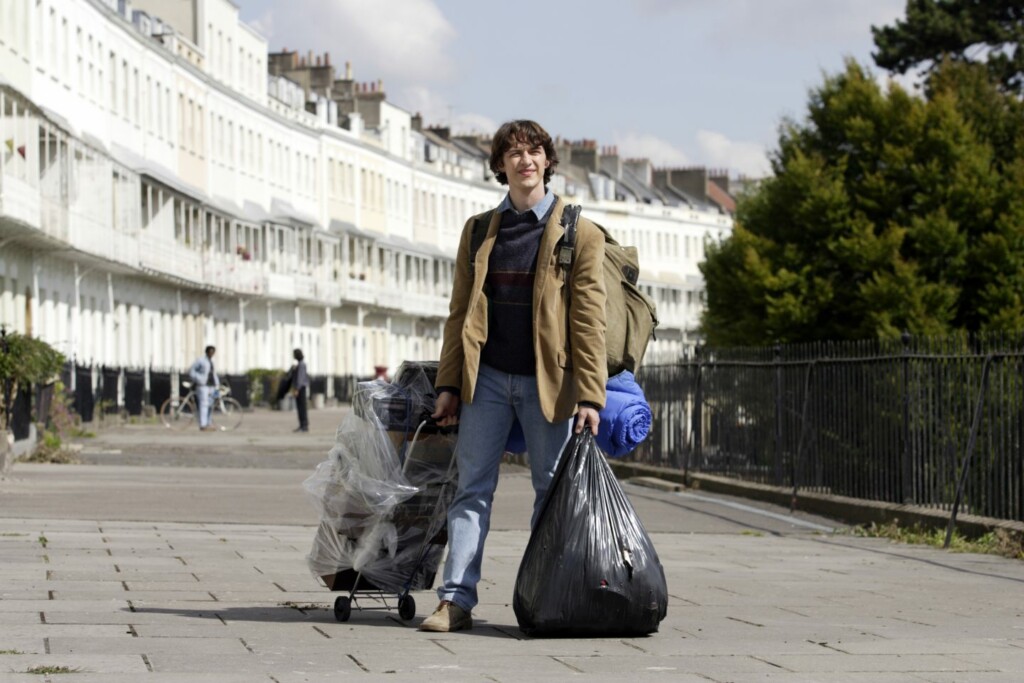 Things Unborn by Eugene Byrne
An eccentric parallel universe tale in which the dead come back to life in which the hero is a well-known inhabitant of Henbury graveyard.
Junk by Melvin Burgess
Set on the streets of Bristol, Junk (known as Smack in the US) depicts a group of teenagers in the grip of heroin addiction, exploring their different viewpoints. Its two central characters, Gemma and Tar, move to Bristol after Tar experiences a particularly violent incident at home with his parents, who are alcoholics. Soon enough, they slip into a crowd of friends who invite them to smoke heroin with them. The story then darkens, with the characters becoming embroiled in prostitution and dealing.
When Junk was first published in 1996, it was much more gritty and serious than many other YA novels. Melvin Burgess spoke to the Guardian about the book in 2016, explaining why he chose to deal with such dark subject matter – and why he decided to set the novel in Bristol. 'I come from one of the first generations when recreational drugs were widely available, and of course, many of us at school were very curious,' he says. 'By the time I was in my 20s, drugs culture was full blown, but ignorance, officially sanctioned in law, was still the order of the day.
'I was living in Bristol, in the middle of that heady, inner-city mix of sex, drugs, rock n' roll and politics. Such a seductive, exciting and dangerous world!'
The Sun is My Undoing by Marguerite Steen
The Sun Is My Undoing is the original Bristol slavery novel. Some of the language is a little daunting at first, but it was hugely popular in Bristol in the 1940s and 50s, as a sprawling family saga which lays bare the horrors of the Transatlantic Trade. Bristol's own Gone With the Wind.
Only The Dance by ACH Smith
The latest thriller from prolific Bristol writer ACH Smith is set against a backdrop of high-end cocaine dealing in Bristol and gang violence in the East End of London.
Infinite Detail by Tim Maughan
Recommended by Peter from Stanfords Bristol
Tim Maughan is a Bristol expat who now lives in Ontario, Canada. It's a near-future cyberpunk novel that deals with the end of the internet, as well as themes of gentrification, public vs private and the shocks of globalisation on local economies.
This Bristol of the future is a smart city whose denizens lead fully web-integrated lives. Only one part of the city remains disconnected, the Croft ( Stokes Croft), which has its own functional and publicly owned and maintained network. You can tell Maughan spent a lot of time in the district, understanding its dynamic and people. His handling of the intergenerational and class frictions is handled with sensitivity and intelligence. The second thread of the novel takes place after the internet has been completely disconnected, disrupting global trade, transport and communication. It's difficult to imagine what that might look like, and how it would affect the minutiae of our daily lives, but Maughan does a brilliant job of making the scenario convincing. Many locations of the city and Bristol area feature in the novel: Eastville, Barton Hill, Avonmouth and even a partially derelict Cabot Circus! Infinite Detail is great fun and an excellent piece of science fiction.
Recommended by Elizabeth from Heron Books
Bristol is a city comprised of lots of unique communities living side by side with diverse identities. An Olive Grove in Ends has a strong sense of place and presents a detailed portrait of one area with love and compassion and, sometimes, despair. The main character, Sayon Hughes, dreams of a figurative and literal rise from Stapleton Road (the 'Ends' of the title) to a house in Clifton overlooking the Avon Gorge. However, as the narrative unfurls, he is able to escape the fate to which he seemed doomed without having to leave everything behind; in the same place in which he found violence and drugs he finds music, spirituality and family.
Recommended by Cat from The Good Book Shop
Even though this novel is set in Yorkshire, its author Nikesh Shukla is based in Bristol. This is a witty multi-generational saga about a British-Asian family that touches on themes of race, grief, family, love, and the part destiny plays in these life-defining moments. You become really engrossed in the characters' lives and don't want to leave them behind after you finish the book.
Recommended by Lea from Bookhaus
A book full of multitudes and contradictions, which invites you to peer through the grime, view and enjoy the city's different facets. Dive into 10 very different and unique short stories by Bristolian writers set in Bristol. For example, there is one haunting tale connecting the Bristol harbourside and the Somali coast. Asmaa Jama paints us captivating pictures of mermen, memory, and heritages with a vivid blue and scaly silver brush. Or Shagufta K Iqbal invites you into a compelling story of belonging, returning and renewal, in which her protagonist returns to Bristol after a failed marriage.
Bristol's literary scene is the most dynamic in poetry with all the poetry nights and events throughout the whole city. And there is a lot of Bristol to find in its poetry. Muneera Pilgrim takes you to St Pauls Carnival in her collection That Day She'll Proclaim her Chronicles, and invites you in her vibrant poem full of sun and music to roam the streets with her 'like a pack of gazelles, lost in the lines of Arabic love poetry.' Or meet the 'Jesus of Bristol' in Tom Sastry's collection You Have No Normal Country to Return to who lives in St Werburghs. In this clever and entertaining poem Jesus seeks help in a Buddhist Centre in Gloucester Road and at a Freudian psychoanalyst.
The Teaching of Blackbeard by Jeremy Birch
Recommended by Judith Prosser
This is a highly entertaining novel about one of Bristol's most famous sons, Edward Teach, more commonly known as Blackbeard. This novel follows Blackbeard from his youth in Bristol to his bloody death in Carolina.
The full flavour of Blackbeard's time is brought to life with some poetic licence. However, all references to historical events are accurate. Particularly moving is the description of the Great Flood of 1703 Bristol, which must have been a terrible time for those Bristolians living around the harbour area. The melding of fact and fiction is so skilfully done that it had a previous Landlord of the Llandoger Trow actually searching for the fireplace where Blackbeard's log had purportedly been hidden.
Non-fiction books about Bristol
The Archive Photographs Series: Easton compiled by Victoria Smith
Recommended by Marvin Rees, Mayor of Bristol
This book, like a few given to me by my nan, tells some of the stories of an area of Bristol where I grew up – and her brother is one of those in it. The photographs help illustrate a few decades of working class history in part of our city, beginning in the 1950s in Easton and Eastville and around St Mark's Road and Stapleton Road.
I've picked it because too often these stories go untold. That's at the heart of why we set up the History Commission, not just to talk about one statue, but to help highlight the fullness of Bristol's story: across race, class, and gender, as well as the struggles of workers, Chartists, and suffragettes. It also includes war, protest, and slavery, and slum clearances, gentrification, and industry.
This book, and others like it, is among some 700,000 available at Bristol's 27 public libraries – with much more on offer in our city's archives.
The Women Who Built Bristol 1184-2018 by Jane Duffus
Jane Duffus's The Women Who Built Bristol is a comprehensive compendium of 250 brilliant women who have made the city what it is today. The book spans 900 years of history, bringing together women such as Princess Eleanor of Brittany, who was imprisoned in Bristol Castle for 39 years in the 13th century by her uncle King John, who stole the throne from her. There are also more recent additions, such as author and poet Helen Dunmore, who died in 2017.
The Women Who Built Bristol project was launched by Jane Duffus in 2018 to mark the centenary of (some) women gaining the vote.
The Women Who Built Bristol: Volume Two by Jane Duffus
250 women weren't enough for Jane Duffus – or for Bristol. In this sequel, we meet a further 250 inspiring women who fought against all odds to build and shape Bristol. The book comes complete with 30 new illustrations and a foreword by Thangam Debbonaire MP.
Manson's Bristol Miscellany, Volumes 1 and 2 by Michael Manson
Bristol's history is as surprising as it is diverse. Both volumes of Manson's Bristol Miscellany are a search for the soul of the city through the eclectic stories that have shaped it over the years.
111 Places in Bristol That You Shouldn't Miss by Martin Booth
There are few people who know the ins and outs of modern-day Bristol as well as Bristol 24/7 editor Martin Booth, who can be spotted most days in the city's coffee shops or on his bike cycling through town. 111 Places in Bristol That You Shouldn't Miss is a whistlestop tour of the secret gardens, skateparks, board game cafes and bacon butty joints you should look out for in Bristol.
Lovely photos by a very gifted photographer, but what really makes it is the author's beautifully written and lugubrious captions.
Unbuilt Bristol: The City that Might Have Been, 1750-2050 by Eugene Byrne
This is a history of buildings, docks, hotels and concert halls that never got built. Eugene Byrne outlines the Bristol that never materialised. Whether it's the vast cemetery and botanic garden in St Pauls, the railway station in Queen Square or the concert hall on Harbourside, this book shows a narrative of a city that is very different to what it is now, for good or for ill.
The Bristol Story: A Graphic and (Mostly) True History of the Greatest City in the World by Eugene Byrne & Simon Gurr
Bristol's history in graphic form, published by the Bristol Cultural Development Partnership.
Bravo, Bristol! The City at War 1914-18 by Eugene Byrne and Clive Burlton
An account of Bristol life during the Great War, with plenty of surprising stories.
Bristol and Transatlantic Slavery: Origins, impact and legacy by Richard Kennett, Sally Thorne, Tom Allen, Jane Bolam, Ed Durbin, Tracy O'Brien, Kate Smee and Maia Stevenson
Accessible account of Bristol's part in the transatlantic slave trade, written by teachers as a school textbook, but an excellent introduction for all ages.
Bad Blood in Georgian Bristol: The Murder of Sir John Dineley by Steve Poole and Nicholas Rogers
An account of a local murder in the 1700s which is also a vivid portrait of life in Bristol at the time.
The Annals of Bristol series by John Latimer
Victorian journalist-turned-historian John Latimer's magisterial civic histories are still very readable today and deliver some hugely entertaining tales in between the boring bits, all done with a bone-dry humour. Download them all for free by searching for them on archive.org.
Bristol Through Maps: Ways of Seeing a City by Jeff Bishop
Bristol Through Maps starts with the earliest known town map in the UK from 1480, which just so happens to be of Bristol. It then moves through history, tracking the changing maps and even starts to map out the Bristol of the future, highlighting the many different ways of seeing the city.
From Wulfstan to Colston: Severing the sinews of slavery in Bristol by Mark Steeds and Roger Ball
Meticulously-researched and detailed account of Bristol's trade in human beings from Anglo-Saxon times, and of the city's campaigns to do away with it. Essential reading.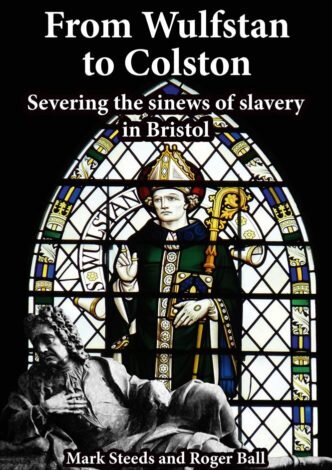 Literary Bristol: Writers and the City ed. Marie Mulvey-Roberts
An account of Bristol's literary connections, full of surprises, including the city's role in the origins of the vampire novel.
Brunel: In Love with the Impossible ed. Andrew Kelly and Melanie Kelly
A 365-page fully illustrated book which mostly covers Brunel and Bristol.
Find out more here.
From Brycgstow To Bristol In 45 Bridges by Jeff Lucas and Thilo Gross
A book about local bridges, featuring some stunning photos and a very long walking route if you want to cross them all only once.
Angela Carter's 'Provincial Bohemia': The Counterculture in 1960s and 1970s Bristol and Bath by Stephen E. Hunt
An account of Angela Carter's time in Bristol and a lively evocation of Clifton in the 1960s.
Bristol Curiosities by Julian Lea-Jones
There's no end of hey-wow-isn't-that-amazing books about Bristol's past, but this is easily the best of recent decades. Beautifully written, rigorously researched and it'll tell the most ardent local history fan plenty they had absolutely no idea about.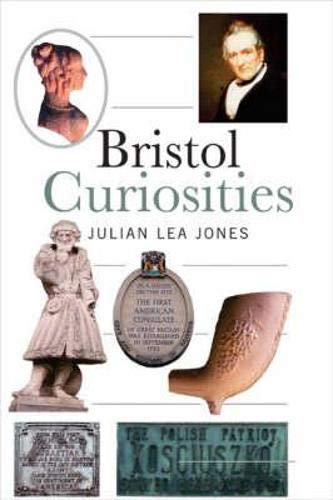 On Brandon Hill: Popular Culture in Bristol since WW2 by Nick Gilbert
A FREE book about Bristol culture from 1945 to the present, taking in everything from Russ Conway to Massive Attack and Angela Carter to Aardman Animations. Don't let the fact that it's self-published put you off; this is a well-written, well-researched and useful book, with plenty of opinions to disagree with.
Download here.
A Darker History of Bristol by Derek Robinson
Originally titled A Shocking History of Bristol and published in the 1970s in response to what the author saw as civic back-slapping around the Bristol 600 celebrations. A short and very readable catalogue of all the worst bits of Bristol's past; not just slavery, but corruption, greed and incompetence too.
Wordsmith: a Memoir by ACH Smith
The Bristol-based author biography of the poet, playwright and author contains many insights on Bristol.
Poetry
Bristol should be known better as the home of Romantic poetry. The founding book of Romanticism, Lyrical Ballads was published in the city by Joseph Cottle. You can take a walk in the footsteps of Wordsworth and Coleridge here and you can see details and recordings of our Romantic Bristol events here.
The Fair Fight by Anna Freeman
Recommended by Kat Lyons, Bristol City Poet
Sometimes, when it's cold outside and Spring seems like it will never properly arrive, I find there's nothing better than curling up on the sofa with a giant mug of tea and getting properly lost in a story. This book delivers the perfect dose of escapism and excitement, along with the satisfying little 'a-ha!'s of recognition that I get whenever I read a book set in a place I know. Set in Bristol in the late 1700s, The Fair Fight follows the fortunes of two women born in very different circumstances but gradually brought within each other's orbits- brothel-born Ruth and wealthy Charlotte. Ruth is a female bare-knuckle boxer determined to punch (or 'fib', to use her words) her way out of drudgery, while Charlotte has been left terribly scarred by smallpox and is now clawing desperately at the constraints of social expectations. Both have their strengths and weaknesses, and struggle to realise their autonomy in a world where their humanity is regularly questioned due to their class or gender. Ruth is pitted against men twice her size, her efforts and injuries providing amusement for the gentry who consider her a 'savage', while Caroline is entirely dependent upon the whims of her male relatives and barely able to leave her own home due to propriety. The prizefighting action (which is bloody enough to make you wince while reading) mainly takes place in The Hatchet pub (apparently the oldest still operating pub in Bristol), which is also where Freeman worked while writing this. I devoured this book in a weekend- it's a proper pageturner in the vein of Sarah Waters, utilising multiple viewpoints to let you into the lives of a cast of interesting characters. I finished it with a renewed appreciation for the bodily and social freedoms I enjoy in the 21st century, a vocabulary of 18th Century brothel slang, and the satisfaction of a good tale well told.
Thomas Chatterton
Wordsworth called Thomas Chatterton the 'marvellous boy'. Chatterton was a Bristol-born poet who, despite his premature death at 17, influenced many of the surrounding Romantic artists of the time, from Keats and Shelley to Wordsworth and Coleridge. In 2020, Bristol Ideas marked the 250th anniversary of the death of Chatteron with A Poetic City, a multi-partner, city-wide programme exploring his legacy.
Helen Dunmore
Although the Bristol-based author is known especially for the fiction she produced over her lifetime, poetry was her first love – and something she became better known for in her later years. Her 2017 collection Inside the Wave, reflecting on mortality as Helen faced her final years, was awarded the Costa Book Award,
Counting Backwards, a collected volume of her poetry featuring more than 300 her of her poems, was released in 2019.
In 2016, Helen Dunmore joined Bristol Ideas at our 'Poets and Utopia' event, where we heard readings of newly commissioned poetry on the theme of utopia. She read Nightfall in the IKEA Kitchen, a poem about a utopia rather close to home: the IKEA just off the M32. 'A life so sweetly coveted i can barely believe it is mine,' she writes of the IKEA kitchens on display.
Listen from 33: 56 to hear David Olusoga's introduction to Helen before she gives a reading of the poem.
Bristol City Poets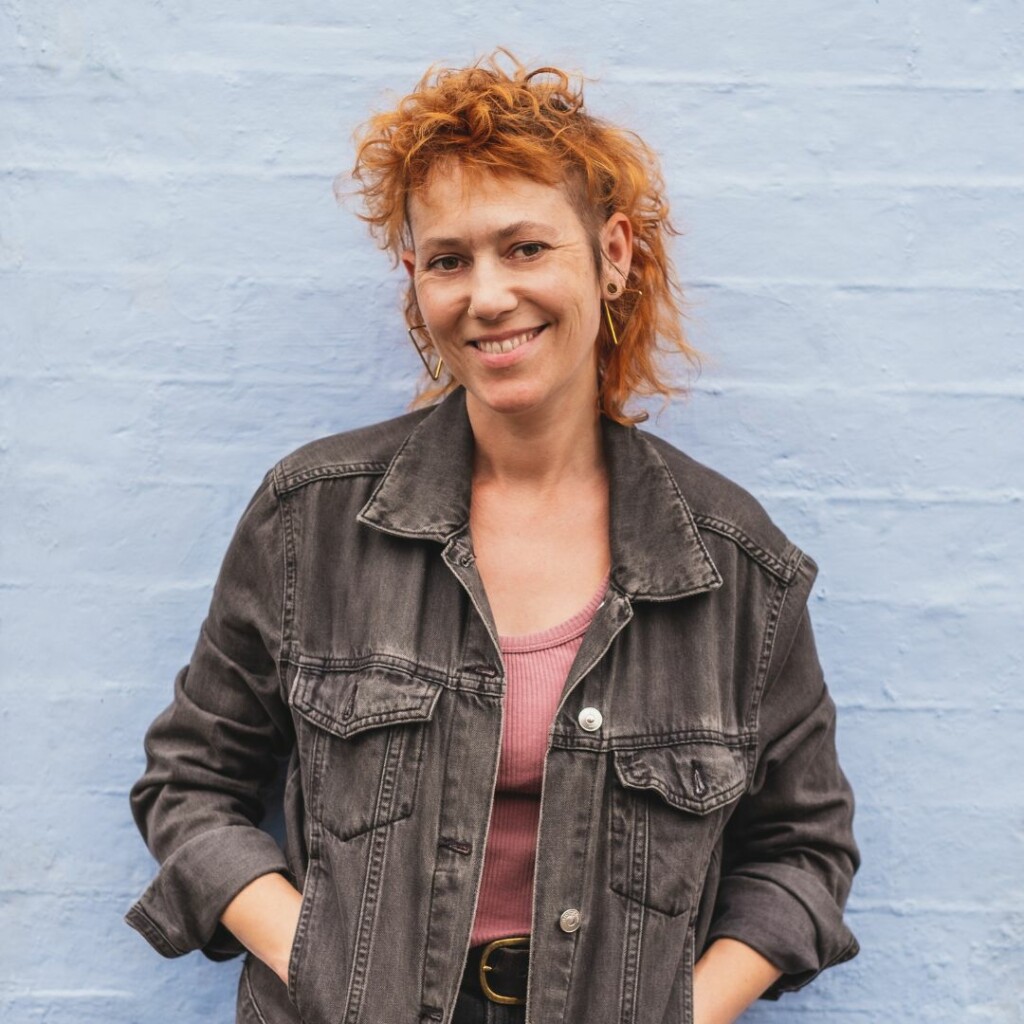 Kat Lyons
The current Bristol City Poet Kat Lyons launched their tenure in the post with a poem titled Welcome to the New Normal, signalling the changes in temperament and mood around the city as we emerged from the Covid-19 pandemic. It points to tourists coming back to Bristol, the return of live music and shared picnics – but also the 'gaps in the crowds' of people we have lost and the pressures of the cost-of-living crisis.
The poem celebrates the multicultural nature of Bristol. 'We tell our children bedtime stories in more than 90 languages, sing in a choir of almost half a million voices,' Lyons writes.
Read Kat Lyon's poem Welcome to the New Normal here.
Find out more about Bristol City Poets here.
Caleb Parkin
Caleb Parkin took over as Bristol City Poet in September 2020, just six months after the city had been locked down due to the Covid-19 pandemic sweeping the globe. His early poems in the role – Party Poem, 2020 and Window Displays – presented a portrait of Bristol during lockdown, but his subsequent poems went on to explore other stories around the city.
In 2021, he wrote Bring Your Ideas, a poem celebrating the relaunch of Bristol Ideas with its new name.
He explains his creative process here, how he wrote Bring Your Ideas and the ideas that inspire him as a poet and creator.
All the Cancelled Parties
Download a PDF of the anthology of Caleb Parkin's commissions as City Poet at the link below.
Vanessa Kisuule
At the Mayor's State of the City Address in 2019, the then City Poet Vanessa Kisuule gave the first reading of her poem State of the City. Throughout her time in the role, she wanted to show the breadth of experience in Bristol and tell the stories of those from all corners of the city. State of the City was born out of a meeting she had with a group in St George, who were looking at rates of air pollution in Bristol, some of the highest in the UK.
This, combined with the growing prominence of Extinction Rebellion and the increase in conversations around climate change, inspired Vanessa to write this poem, which reflects on these issues and suggests some tentative ways to make the city more liveable.
Read Vanessa Kisuule's poem State of the City here.
Parents can't catch trains
No ramp for prams
And no signs of change
If we must ditch
All the toxic cars
We need cheap travel
To get near and far
The View From Above and Below
Download a PDF of the anthology of Vanessa Kisuule's commissions as City Poet at the link below.
Miles Chambers
Miles Chambers was the inaugural Bristol City Poet, elected in 2016. At Marvin Rees's swearing-in as Mayor of Bristol, Miles performed his poem Bristol, Bristol, which, Rees says, 'has since become an anthem for our city.'
The poem celebrates the joys of Bristol – the carnival spirit, vibrant culture and 'screams of Rovers and City fans on a Saturday morning', but it also recognises the challenges facing the city. 'I question the graffiti that glares at you echoing the voices of imprisoned youth,' he writes, acknowledging the fact that Bristol is 'still haunted by the ancestral ghost that echoes the historical hangover that yet sobered us up to what time hasn't changed.'
The poem is a call to action, heralding, 'I belong here!'.
Oh city of paradoxes why all this controversy?
Oh conflicting urbanisation I love you but what are you doing to me?
This is Our City
Download a PDF of the anthology of Miles Chambers' commissions as City Poet at the link below.
Children's books about Bristol
The Last Chip by Duncan Beedle
Recommended by Dan from Storysmith:
'It might not look like a Bristol book at first glance, but this delightful picture book sees Percy the pigeon flutter past Temple Meads and the pastel houses of Cliftonwood, and the sky is subtly dotted with hot-air balloons. With a particularly lovely message about resilience and kindness in the text, Duncan Beedie's illustrations also happen to be the perfect mix of impeccable design and cuteness.
Useful references for Bristol readers
Check out the prodigious output of books and pamphlets from the Bristol Radical History Group – see brh.org.uk.
The Bristol Historical Association published 120 pamphlets on aspects of Bristol's history between 1960 and 2007. All have been digitised here.
It's worth checking in the library for back issues of The Bristol Review of Books as this covered Bristol publishing and books about the city, as well as carrying feature articles.
Bristol Times – the local history supplement published each Tuesday in the Bristol Post – has lots of relevant material.
There are hundreds of back issues of Venue magazine to explore too.
Head to bristolreads.com for various books commissioned by the Bristol Cultural Development Partnership.
If you buy books linked to our site, we may earn a commission from Bookshop.org, whose fees support independent bookshops.