So many parties couldn't happen (and shouldn't have happened). For my first commission as Bristol City Poet, I wanted to offer Bristol and the world a poem which stands in for those cancelled parties, while also 'setting out my stall' for what poetry means to me.
Far from being a solitary activity, poetry is an ecology: an exchange, a collaboration, a shared collective happening. Poetry is a party. With thanks to the poetry Twittersphere, my critique-swappers, and to old and new readers of poetry. Welcome…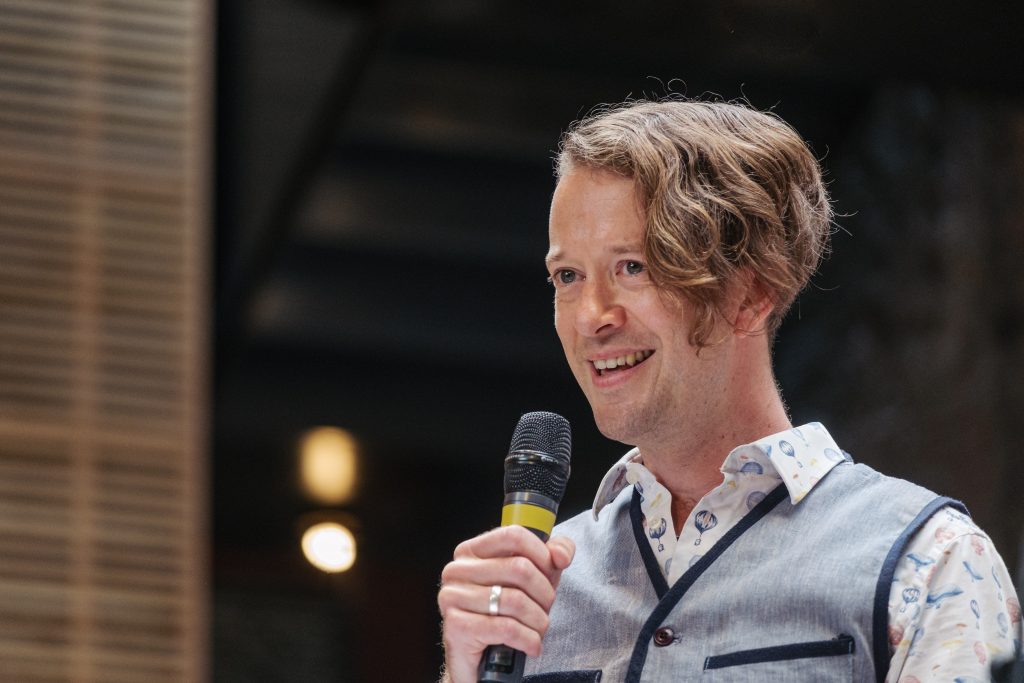 Welcome to this poem, which is
all the cancelled parties.
You don't need an invitation,
other than that title: Party Poem,
but feel free to imagine one in
twirly cursive writing on fancy perfumed paper,
or – ping! – arriving as a text,
or, if you're that way inclined,
an official calendar event (survey attached).
You've RSVP'd with your eyes and/
or ears, so let's head inside, away
from this corridor – where you've hung up
your ideas about Poems, thankfully,
because this whole party is full of poems:
poems stood around the buffet, removing
clingfilm from shining trays of lingo; pondering
which delicious verbs to nibble; plunging
a ladle into a lustrous crystal punchbowl
full of a drink. A drink, perhaps, you'll each
be able to describe, in HD 3-D smell
-o-vision, as exactly the one you desired?
You go to find the host: whose
party is this anyway? The music
shuffles days, decades, centuries –
sonata to reggae, gamelan to techno –
mid-track, as though the DJ is wired
into everyone's heads. Then some new
style of music nobody's ever heard –
but sways to, intones that
poetry noise, Hmmm.
Room after room,
full of poems, each a party, each
a world. Some opening lines
seem nice enough. Then, this poem
which introduces you to all their friends.
You'll keep in touch. Maybe there's
a poem you'll make official, live with,
framed on your wall? On the stairs,
poems touchscreen scroll, upload
themselves on a digital fizz of hearts.
As you pass, this other huddle
of zip-lipped collar-starched poems
hiss Those other poems aren't even poems
but you smile politely, move on
to find the bathroom. Knock, wait.
Inside, some poem's overdone it:
said the wrong thing again to
that other poem they love, a second-
hand smorgasbord of words, words,
WORDS everywhere. Their hair
is full of exclamation marks,
held back by a friendly Editor:
Let's get you tidied up in a taxi, yeah?
Washing re-washing your hands,
your mind is a dancefloor
of potential; your eyes a glitter
of question marks. You
are a poem in the mirror.
As you set out from this Party Poem –
this rainbow of houses, this high-rise, this woodland,
this high-rise-woodland-rainbow-house –
you'll glide through rolling streets,
where poems flit between phonelines,
poems claw through side-alley bins
and this poem ferries you home now,
its engine warm and humming.
© Caleb Parkin, September 2020. Images credit: Evan Dawson. photographed at the handover event for the role of City Poet, 25 September 2020.
Watch