The Ancient Greeks have taught us a great many things, passing on knowledge and values as relevant today as they were some 2,500 years ago. Language is one of their most enduring legacies, still evident in the alphabetic symbols that denote the workings of mathematical and scientific thought, and in the roots of words that form the basis of so many of our own. One such word is philanthropy, which we commonly use to describe the transference of wealth to charitable causes. In the Greek it derives from 'philos', meaning loving, in the sense of caring for or nourishing, and 'anthropos', meaning human being. In combination, they speak to a 'love of humankind', a concept that goes beyond the act of helping others, expressing something altogether more profound: the motivation and purity of purpose that lies behind it.
Over time, the meaning of philanthropy has narrowed, becoming associated less with a selfless and civic-minded sharing of time, skills and care, and more with very public displays of wealth made by the powerful and privileged. Bristol's history over the past 650 years has been populated by many such figures, people who profited from the city's status as a major trading port, accumulating wealth on an almost unimaginable scale. They made fortunes through the trade of wine and timber, sugar, tobacco and, for a period we look back on with shame, enslaved people. It was often these same fortunes that provided the means to bestow substantial gifts on charitable and civic institutions and projects, contributing to the growing prosperity and culture of Bristol.
The philanthropy that built and shaped so much of Bristol remains highly visible today. It is enshrined in the architecture of its great civic set pieces, its cathedrals, churches, schools and universities. It resides in council chambers, in the names of the 'great and good' chiselled into the stone walls, and amongst the exhibits in museums and galleries. Most controversially, it is recorded on monuments and statues, erected in the full expectation that they would stand in perpetuity. The personal motivations and legacies of individual philanthropists are complex, and the majority of philanthropic gifts in our area are entirely unconnected with these historic trades. The world, and Bristol with it, has changed greatly over the past centuries, and so too has the nature and role of philanthropy.
While Bristol regularly tops the lists of the most desirable places to live, there is growing recognition of its status as a city of two halves. The students who arrive each year to study, often staying on to live and work here, are joined by thousands more relocating in pursuit of well-remunerated jobs in finance, engineering and the technology and creative industries. But alongside them live many more again who find that these same opportunities for progression elude them. Subsistence is often the height of attainment and even this is threatened by exceptional events such as the Covid-19 pandemic, the cost-of-living crisis, or the longer-term challenges of climate change. This divide is clearly illustrated by the growth in private wealth: the richest one per cent of people in the UK are now wealthier than 70 per cent of the population combined, according to Oxfam in January 2023.
Into this picture comes inherited wealth, which remains attached to the few, further distorting an already unequal terrain. Over the next 20 to 30 years, the biggest ever transfer of inherited wealth in UK history is set to take place. Baby Boomers will pass £5.5 trillion of inheritance and gifts down to Millennials. Will this contribute to the widening of existing inequalities, or could it be an opportunity to address this inequality through wider engagement in new thinking and solutions?
In recent times, people have carried inherited wealth more heavily, conscious of their place in a system that has disadvantaged and disenfranchised so many. Their own children may not yet think of themselves as the philanthropists of the future – certainly the named plaque on a building holds little attraction for this younger generation – but reports suggest that they are socially conscious and aware of the responsibilities they have to communities around them. We see, too, how rapidly younger donors mobilise to support causes they believe in, sharing them on social media and crowdfunding platforms.
Future philanthropy trends are of prime concern at the organisation I run, Quartet Community Foundation, a Bristol-based grant-making charity that works across the West of England. Quartet is part of a worldwide movement of community foundations that began in 1914 in America and now has nearly 2,600 members, including 47 across the UK. What connects each one is a commitment to meeting the long-term, changing needs of local communities through the championing of local philanthropy, principally through the building of a permanent fund known as an endowment. This model balances the traditional view of philanthropy as being only centred around an individual's wishes with a more collective endeavour: individuals, groups and businesses who share a sense of common purpose aligning their efforts to affect positive change. Community foundations work in partnership with local authorities and can be a channel for funding from national and devolved structures, but the key point is that they remain independent, making them a trusted partner at grassroots level.
The success of this approach over time means that some American foundations have grown billion-dollar endowments. Drawing on substantial annual investment returns, they can act strategically, addressing not only the symptoms but also the underlying causes of systemic, entrenched inequality. Established later than the American foundations, we are some way behind in the UK, but Quartet is one of the country's largest. It has given out nearly £70 million to local charities and voluntary sector groups since 1986, including £6 million in grants in the past year. We have close to 400 fund holders, deeply committed individuals and organisations who choose to donate large parts of their wealth. They direct their giving through Quartet, supporting organisations working across virtually every area of need in our region and across all age groups, including housing and homelessness, health and wellbeing, poverty and inequality, and issues arising from climate change. These needs are persistent and even as we seek solutions for existing ones, new ones appear on the horizon. This is the backdrop for our determination to inspire and persuade new generations of private and corporate donors of the value, and necessity, of philanthropy.
So, what role might philanthropy play in the future city? Some would argue that its very existence is a sign of failure, an acknowledgement that the state cannot provide the essentials of a good life for all its citizens. Or that philanthropy could be said to be a product of the wealth systems that create these very inequalities in the first place. But with populations rising, the challenges of climate change and resources stretched to breaking point, many others would argue that we need to open up, not close down, options for change. There is huge untapped potential in greater numbers of people and businesses directing their financial resources with intention, helping the city to adapt to future challenges and opportunities.
The organisations that promote philanthropy are themselves embracing change and diversifying and democratising their approach, including their internal structures. This includes embedding racial justice and participatory, citizen-led approaches into grant making, and considering how philanthropy can combine with social investment to fund, say, affordable homes. They are supporting innovation and working with fund holders who are not afraid to take risks and, when necessary, to challenge the status quo. Importantly, they are using evidence and data to identify the needs and priorities in a local area. All this goes far beyond the simple distribution of well-meaning gifts.
More and more of late we have heard the phrase, 'this shouldn't be happening in today's society'. We read of teachers using their own money to buy food, toothbrushes and clothes for children in their classrooms, or families facing the impossible choice between 'eat or heat'. Philanthropy has too often been seen as something that funds the non-essentials, expressing the personal preferences of rich people who are far removed from real life. This portrayal no longer holds true and helps no one. The philanthropy of the now and the future is about identifying priorities, aligning resources and acknowledging that no single sector can act alone in solving the persistent needs of their communities.
I return to the Greek origins of philanthropy and to a way of thinking of, and perceiving, the possibility of a better world. It is not just the love of the people we live and work alongside, but those we pass each day and whose lives we glimpse in the shadow of our own and cannot ignore. From small acts of kindness to gifts of time, skills and money, philanthropy devoid of personal vanity can be a symbol of communal strength and solidarity. We know that the next generation of philanthropists are out there and have the potential to become highly engaged change makers. Together, we have a simple choice to make: what truly, lastingly matters to us? This should be the driving force that shapes our future city.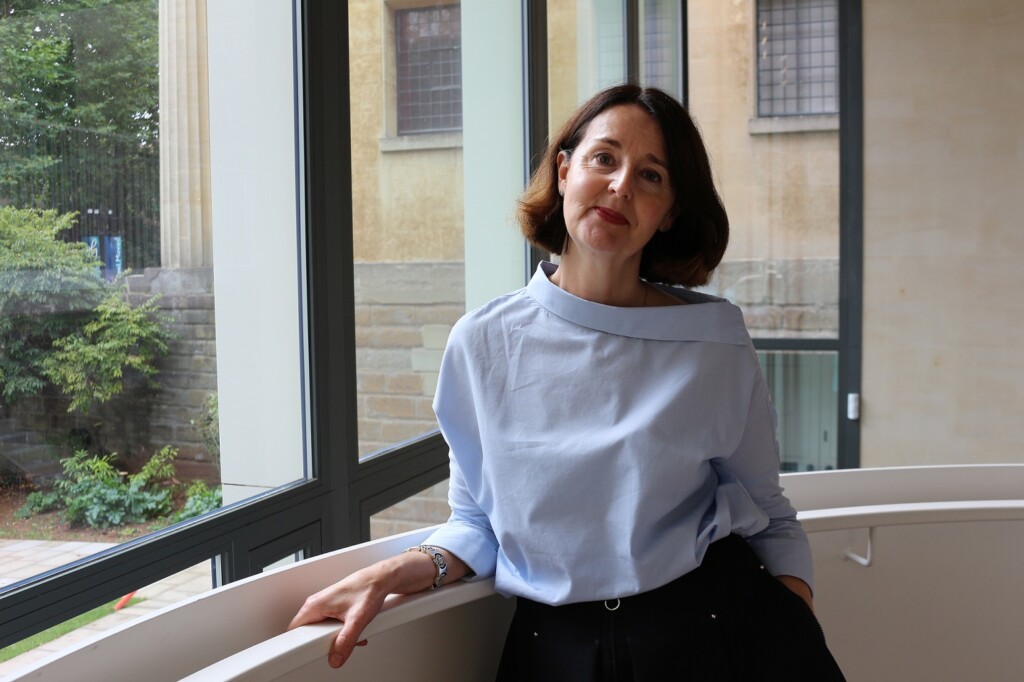 Suzanne Rolt is Chief Executive of Quartet Community Foundation and Chair of Bristol Ideas. She has held a number of executive and non-executive roles in the cultural and charity sectors at both a local and national level. Before joining Quartet, she was CEO of the concert venue St George's Bristol, where she led a transformational capital project.
This article appears in Bristol 650: Essays on the Future of Bristol, a book bringing together essays from over 30 contributors, addressing some of the challenges the city faces and sharing ideas about how we might meet them. From dealing with the past, the future of social care, culture and housing to building a city of aspiration, the book looks to promote learning about the future of Bristol and encourage new ideas to come forward.
Free copies of Bristol 650: Essays on the Future of Bristol will be available at selected Festival of the Future City events in October 2023, or you can find articles featured in the book at bristolideas.co.uk/bristol650book.