Just as for countless individuals who came before me, Bristol has become my cherished home. This city stands as a beacon of economic prowess in the United Kingdom, ranking among the top 20 local economies in terms of gross value added growth in 2022.
Bristol is renowned as one of the finest places to reside in the UK, celebrated for its financial strength and forward-thinking nature. It is a haven of culture and innovation. However, if we delve beneath the surface of affluence and liberalism, we uncover a distressing reality. Among the 348 districts across England and Wales, Bristol ranks as the seventh most challenging place for ethnic minorities to live and thrive.
Inequality permeates our city, concealing a disheartening undercurrent of marginalisation, limited social mobility and deprivation that disproportionately affects ethnic minority communities. The outlook appears bleak unless we take coordinated action. Bristol finds itself grappling with the reverberations of the Covid-19 pandemic, recent geopolitical and macroeconomic shifts and a cost-of-living crisis. These challenges weigh heavily on ethnic minorities in our city, exacerbating their struggles.
Furthermore, the introduction of artificial intelligence and climate technology compounds the challenge as traditional education systems (state schools) face difficulties in preparing students for the swiftly changing demands of the workforce. This is a particular problem for inner-city state schools, where over 65 per cent of ethnic minority children are educated.
Consequently, we face a future where far too many ethnic minorities of working age experience unemployment, underemployment or a decline in real wages. This engenders despondency, leading too many brilliant minds toward lives of crime and squandering the immense talent that underpins our city's potential to compete in an increasingly globalised market. Ultimately, it jeopardises the cultural richness, economic prosperity and social harmony that Bristol has enjoyed in recent years.
The questions we must confront are: What can we do to address this pressing issue? How can we safeguard the next generation of ethnic minorities from entrenched inequality and limited social mobility? How can we break the cycle of deprivation and dependency on welfare for aspiring ethnic minorities and young people from low-income backgrounds?
We must acknowledge that supporting our youth in pursuing their professional aspirations requires more than linear talent development. It necessitates a multidimensional approach that takes into account institutional practices, employer biases and discriminatory policies.
In response to these challenges, Babbasa, the award-winning social enterprise based in Bristol that I founded, advocates for our city to commit to a bold, long-term goal for the betterment of our ethnic minority children and young people. A goal that could ignite creativity among our city leaders, foster collaboration among practitioners and policymakers, and inspire citizens to actively pursue equal opportunities and inclusion.
In 2022, Babbasa conducted a survey of over 1,000 young people and held 28 consultations with Bristol's businesses, educational institutions, communities and public organisations, in partnership with Arup and the University of Bristol. These efforts culminated in the Socio-Economic Analysis Report of 2022, which benchmarked the extent and scale of our city's inequality gap and indicated what such a long-term goal could look like.
In 2023, Babbasa joined forces with key city partners, including Bristol City Council, Cabot Learning Federation, Black South West Network (BSWN), the University of the West of England (UWE Bristol), University of Bristol, ARUP, Business West and the mayor of Bristol, to make two significant announcements. First, the city's adoption of a visionary long-term goal to support at least one young person from each low-income household, beginning in inner-city Bristol, to secure a role with a median salary by 2030. Second, a commitment from the key city partners to support an evidence-based and groundbreaking programme of work to realise this long-term goal.
This visionary goal and programme of work, known as OurCity2030, seeks to unlock the untapped potential of Bristol's ethnic minority population. It aspires to nurture the next generation of coders, creatives, activists, architects, engineers, entrepreneurs and social scientists, representing diverse backgrounds in terms of race, faith, culture and class.
On an individual level, the OurCity2030 plan aims to lift 2030 ethnic minority young people into meaningful careers by 2030, thereby improving workplace representation and enhancing the earning potential of ethnic minorities in the city. Over time, it seeks to close the inequality gap by increasing the percentage of ethnic minorities in career-oriented, leadership and management positions, and foster a new generation of economically successful ethnic minority role models for young people from low-income households to admire and emulate.
At the city level, the projected positive effects of OurCity2030 will include increased student loan repayments, local tax revenue and greater access to mortgages, as more ethnic minorities secure stable employment opportunities. The enhanced workforce representation is also expected to contribute to advancements in innovation and profitability for companies, thanks to the diversity of thought that will emerge.
On the national stage, we expect the OurCity2030 programme to ignite purposeful cross-sector collaborations, research partnerships, and a replicable social mobility model. We plan to share the OurCity2030 model and lessons learnt with other cities along the way, so that they too can implement the multidimensional programme to positively affect equal access to employment opportunities, employer behaviours and structural policy changes that lead us towards a fairer, more equitable and inclusive society.
Together, I believe we can shape a brighter future for Bristol – one where equality, opportunity and inclusion thrive. I'm therefore urging all to rally around OurCity2030, a vision that embodies the best of what our city has to offer and sets a course for lasting transformation.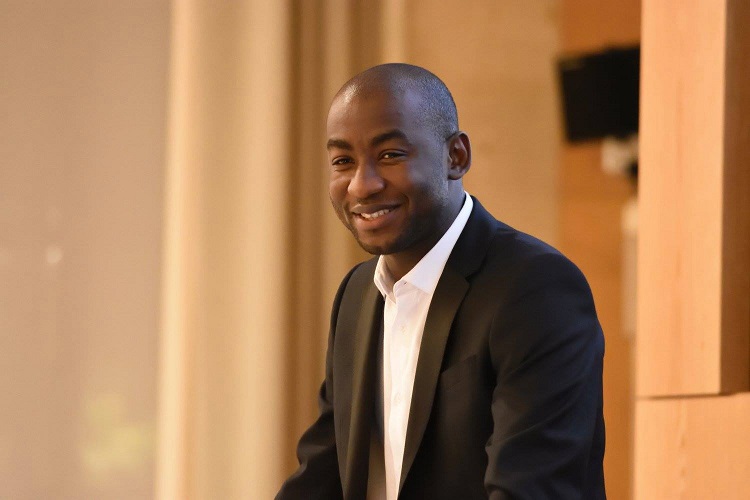 Poku Osei (BA, PGCert, MSc) is a respected social entrepreneur and the Founder and CEO of award-winning youth empowerment organisation, Babbasa.
This article appears in Bristol 650: Essays on the Future of Bristol, a book bringing together essays from over 30 contributors, addressing some of the challenges the city faces and sharing ideas about how we might meet them. From dealing with the past, the future of social care, culture and housing to building a city of aspiration, the book looks to promote learning about the future of Bristol and encourage new ideas to come forward.
Free copies of Bristol 650: Essays on the Future of Bristol will be available at selected Festival of the Future City events in October 2023, or you can find articles featured in the book at bristolideas.co.uk/bristol650book.