'Do you remember the good old days before the ghost town?'
That was the question posed by The Specials in 1981 in a song that brought to life the feeling of urban decay and deindustrialisation in Britain's inner cities. And this confirms that while the high street might look bleak today, it's looked bleak before and managed to bounce back. It's just a question of reinvention.
While rewatching an episode of the Bristol-based TV show Shoestring from 1980, I was struck by things in the background: the ease at which characters could drive and park in central Bristol, the plentiful presence of police officers, that all the shop units were filled by functioning businesses, and that many of those shops seemed to be independent concerns rather than chain retailers.
When I grew up in the 1980s and 1990s, the high street was the place to be. Cafés were packed, their windows misted with steam and cigarette smoke. A range of shops filled the units, with specialist and family-run businesses selling everything from vinyl records to snuff pouches. It was a treat to go shopping with your friends, have lunch and buy something new to wear that evening. The high street was a destination.
But walk around Broadmead, Bristol's shopping area, in 2023 and you see streets filled with empty shops, 'unit to let' boards pasted into windows and roads that are almost impossible to navigate. Car parks are prohibitively expensive, buses are running a skeleton service, public toilets have largely vanished, litter and graffiti prevail… Bristol gives every impression of being a city that actively wants to deter people from using its high streets.
Which of course is nonsense! The high street just needs to go back to its roots: community.
In the late Victorian era, the department store dominated. Thanks to the Industrial Revolution and the rise of people moving to more urban locations, community hubs were needed for people to carry out their errands… and the high street was born. At the most basic level, these new-found city dwellers no longer had the time or space to farm animals or grow crops, so they needed to buy groceries and other sundry goods. Market stalls expanded into shops and these retailers made a concerted effort with things such as customer service and home deliveries. Everything in the name of convenience. And what could be more convenient than a one-stop department store?
In London, for instance, Harrods (founded 1849) and Liberty (1875) were destinations, designed as places where women could escape the domestic sphere and spend a day unchaperoned. Selfridges followed the trend in 1909. This was still a time where a respectable woman was not seen out in public without a companion. Yet in a shop she was deemed safe, because she had a purpose and she had company.
The fortunes of the high street have bounced up and down ever since the recognisable concept of a shopping thoroughfare was established in the 1870s. And many of our high street staples date back to this era: Boots was founded in 1849, Sainsbury's in 1869, and Marks & Spencer in 1884, while WHSmith has been kicking around since 1792. The 1930s saw a boom for these chains because slack planning regulations meant they could buy up shabby old buildings, knock them down and construct uniform enterprises that fitted their aesthetic.
It's not all about commerce, either. The high street is a key location for political demonstration, too. If the bosses of a chain store have done something you don't agree with, why not litter their store with leaflets explaining the problem? If you've got a point to make, you can stand on a street corner and bellow it to anyone passing by. They might not take much notice, but you can't say you didn't try.
Suffragists and suffragettes used the high street to their advantage in the campaign for votes for women. As well as having grand shops selling branded merchandise, campaigners used the high street as a space for performance. Women took to the streets to sell copies of their newspapers. The Women's Social and Political Union (WSPU) launched a spate of arson attacks on property as a stand against taxation. In addition, militant suffragettes led campaigns of coordinated window smashing to get their message over that the government cared more about business than it did about women. This could go both ways, though. The WSPU shop on Queens Road in Bristol was trashed by male university students on 24 October 1913 as retaliation for the women burning down their sports pavilion the day before.
Obviously, the Great Depression and World War Two brought struggles for the high street, which didn't regain its stature until the 1960s when a new breed of customer demanded a new style of shopping (fun fashion, musical records, frivolous treats) and new types of stores to do it in. Mass production started to become the norm; self-service took over from customer service.
Bristol's shopping district was initially on Castle Street and Wine Street before both areas were decimated in the Blitz and a new shopping centre was constructed in the 1950s: Broadmead. This underwent further regeneration in 2010 following the opening of Cabot Circus nearby. But nothing could stop the domino effect of one store after another closing their doors for good.
Marks & Spencer vacated its large Broadmead store in January 2022 after 70 years, leaving an enormous void. Debenhams had already closed in May 2021. People no longer want the hassle of travelling to a city centre to shop with all the stress that this entails. These days, if people visit a real-life shop, it's because they want convenience. So they drive to an out-of-town mall where they can park easily, pop in and do everything under one roof. No hassle.
Even before the Covid-19 pandemic, the way people live and work was changing. Now, we largely shop online for almost everything. Many of us work from home, meaning we don't wander the shops in our lunchbreaks. Both office blocks and shop units are struggling to keep going. But none of this needs to signal the end of the high street because it can still provide a vital function for communities: the very thing that it evolved to do in the 1870s.
How do we create a future for the high street? It needs to offer something people can't get at home. And that means experiences. The high street needs to offer us food and drink, leisure opportunities, meeting places, medical services, beauty spas: things you can only get in person.
As such, there is an opportunity for independent traders to succeed where the big chains once dominated. Customers want to feel they are doing good: they want the feeling of community and want to know their cash is supporting a local trader, one who has made environmental decisions and has sound employment policies. People want to know where the food and materials they're buying have come from, and they want those items to be locally sourced. These are things small traders can provide but it's harder for a massive chain to give that reassurance.
People also want better air quality (ie from pedestrianised areas) and improved personal safety. The absence of the reassuring bobby-on-the-beat from Eddie Shoestring's day is lamentable. The signs on many shop doors saying dogs are now welcome is a great improvement. Accessibility also needs to be considered: people have a range of access needs that must be taken into account.
In 2011, retail guru Mary Portas was commissioned to write a report for the government about the future of high streets, for which one of her pilot areas was Bedminster. In hindsight, her project could be deemed unsuccessful: a number of shops in the area have since closed down, and West and East Street are still largely considered areas of deprivation. But change takes time. And in the years since 2011, East Street has gone from being solely occupied by greasy spoons and pawn shops to housing vegan cafés, an independent brewery, an artisan bakery… as well as seeing a rise in modern flats being built, attracting younger people. Is this a mark of failure or the slow realisation of what is happening everywhere? I'd argue for the latter.
Research from Deloitte shows that while the number of chain stores in the UK has decreased by six per cent since 2017, the number of independent stores has increased by three per cent. For instance, a former branch of Poundland in Catford has become a community space featuring food retailers, a cinema and café. In Bristol, the former Marks & Spencer store in Broadmead has become Sparks Bristol, a space where people can browse work by local artists, buy second-hand goods and explore what a greener future could look like.
But town planners need to re-energise the city to enable better public transport and easier routes across Bristol. I don't think it would be controversial to suggest that Bristol City Council has made some appalling planning choices over the decades and urgently needs to have a long hard look at ways to make Bristol a city to be proud of again.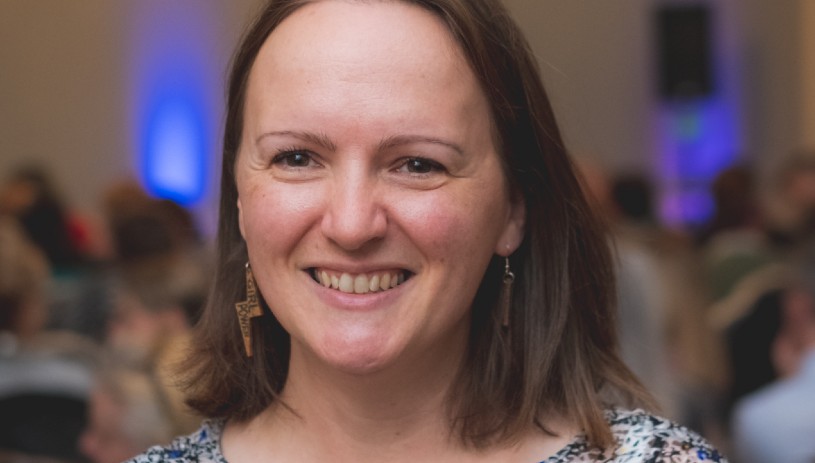 Jane Duffus is a writer, whose last published book was Elegantly Understated: 175 Years of the Fears Watch Company, was published in summer 2021. She has also released two volumes of The Women Who Built Bristol and is researching and writing a book about the seminal independent music label Sarah Records, which is set to be published in October 2023.
This article appears in Bristol 650: Essays on the Future of Bristol, a book bringing together essays from over 30 contributors, addressing some of the challenges the city faces and sharing ideas about how we might meet them. From dealing with the past, the future of social care, culture and housing to building a city of aspiration, the book looks to promote learning about the future of Bristol and encourage new ideas to come forward.
Free copies of Bristol 650: Essays on the Future of Bristol will be available at selected Festival of the Future City events in October 2023, or you can find articles featured in the book at bristolideas.co.uk/bristol650book.