When the Covid-19 pandemic put an end to the overseas travel that is usually part of everyday life for the Bristol-based wildlife cameraman Martin Dohrn, he turned his lenses instead onto his own city-centre garden.
The resulting film, My Garden of a Thousand Bees, provided revelatory insights into how and where bees nest, rest, feed and breed, and it went on to win worldwide acclaim and awards, including an Emmy nomination and the top prize at the international Wildscreen Festival of natural history film and TV.
It also underscored the value of urban gardens not only to the winged insect essential to the production of a third of what humans eat (plus many medicines, fabrics, animal feeds and other useful materials), but to the wellbeing of life as a whole.
This is an especially important point for the future of expanding cities like Bristol, where the drive to create new housing is putting pressure on both greenfield and brownfield sites and where many of the approved or proposed new-builds are for high-density towers or terraces.
In Bristol, as elsewhere, objections greet nearly every application to build new homes, often about the scale, density, design, materials, loss of trees, impact on traffic or vistas, but it's rare to see any that ask, 'where are the gardens?'. It's a question that deserves higher priority if the UK is ever to climb from being the worst country in the G7 bloc of wealthy nations and third worst in all of Europe for biodiversity.
And a climb is both necessary and urgent, because while many cherish wildlife for its own sake, that trilling blackbird, cute fox cub, bluebell carpet, towering oak, slithering earthworm – even the slug – all help to make and keep Planet Earth habitable.
Ignoring the need for improvement isn't an option if future Bristol is to take full advantage of the circa £1.8 trillion-worth of services that nature donates to the UK – as crop pollinators, soil enrichers, water cleaners, pest controllers, noise and pollution absorbers, waste recyclers, flood mitigators, heatwave coolers, anxiety soothers, health doctors, oxygen suppliers and capturers of climate-altering carbon dioxide.
Many amateur gardeners, including allotment holders, are already doing their bit to stem nature losses – losses which mean the UK has so far failed to reach 17 out the 20 biodiversity targets set by the UN ten years ago.
Keepers of the handkerchief-sized plots so common in Bristol's inner city may feel that little difference will be made just because they favour bee, bird and butterfly-friendly native plants over showy exotics; provide food, water and shelter for wildlife; add greenery to the roofs of bike or bin stores and sheds; or leave brambles intact and lawns unmown – but there really is strength in numbers.
After all, it's estimated that across the UK, household gardens make up around 1.8 million acres, the equivalent of five National Parks each as big as Dartmoor, potentially an enormous nature reserve.
Alas, gardens, too, are under threat. Along with the current 'pack 'em in' trend in housing design, factors such as parking pressures and the growth in home e-car charging stations mean increasing amounts of hard-standing are in evidence in front gardens across the city. In addition, inquiries about installing artificial lawns rose by 185 per cent during lockdown, despite much evidence that they deny many useful minibeasts a refuge, add to flood and stormwater overflow risks and very probably leech microplastics into the food chain.
The bigger challenge, however, is with the larger sites.
Bristol wants to build 30,000-plus new homes by 2036. Sites recently or currently eyed for these developments, or already taken over, include some key wildlife habitats: Ashton Meadows, Bristol Zoo, Brislington Meadows, the banks of the Avon, Filwood Park and Novers Hill / Western Slopes.
Bristol planners do expect developers to include some environment-friendly features, but a like-for-like replacement of lost habitat via gardens, green roofs or living facades is rarely demanded. In addition to this, there are often other ways in which house-building aspirations of private developers, or the council's own Goram Homes, conflict to a major degree with the city and the country's biodiversity action plans and ambitions.
Look, for instance, at Yew Tree Farm, Bishopsworth, the last working farm within the city's boundaries, an organic meat and vegetable supplier supposedly part of the Green Belt and a hedgerow, meadow and species-rich Site of Special Nature Conservation Interest. In spring 2023, without forewarning, a contractor working on behalf of an agent for a London-based property company turned up with the intention of slashing a 12-metre hole in the ancient hedgerow bordering a field the farmer leases, apparently believing this would advance the property company's hopes of selling the land to the Redrow building company and building over 200 homes.
The assault on the hedge – a haven for birds, bees, butterflies, small mammals, invertebrates and wildflowers – was stopped, but the threat remains, not least because Bristol City planners earned cross-party condemnation and a mayoral rebuke for failing to respond in time with a firm 'No' to an application to waive The Hedgerow Regulations 1997.
It was a shambles, but hedges aren't alone in being threatened with cuts. Council planning teams are also being scythed at a time when the pace and complexity of planning matters is rising.
The bedrooms vs biodiversity battle threatens to get worse due to Biodiversity Net Gain (BNG) legislation coming into force (November 2023, large sites; April 2024, small sites). The basic idea is sound. Under BNG, developers are expected to improve biodiversity by ten per cent. But there's a get-out clause where this poses on-site difficulties, and several companies are already offering house builders a way to buy BNG 'units' elsewhere. Fine for them but less so for the hedgehog, frog, bumblebee, bat or swift family that's relied on the same spot for generations.
As the Bristol One City Ecological Emergency Action Plan points out, radical change is needed.
How radical, though?
Other councils and countries are providing a steer on what can be done.
Exeter and the Duchy of Cornwall now require the installation of at least one 'bird brick' in every new home. Chickenfeed at circa £50 a go, yet with huge potential to help Red-Listed swifts, house sparrows and house martins to successfully raise chicks. Edinburgh's city hall is roofed with a wildflower meadow. Islington Council is funding 38 projects that will add many more trees, flowerbeds and herb and vegetable plots across the borough.
In Australia, Austria, Denmark and France (to name just a few), it is now mandatory to integrate a green roof into new-builds. In Berlin, Cologne, Munich and Rotterdam, householders can get discounts on water bills when making a property more environmentally friendly helps to ease stormwater run-off. Cities across Canada are signing up to a Municipal Natural Assets Initiative, tackling biodiversity losses and the climate challenge. In New York, greening an apartment block earns a property tax reduction.
Singapore is going even further. It is mainstreaming biodiversity considerations throughout its entire application-to-completion planning process by demanding green roofs, green facades, roadside trees, full protection of on-site habitats and corridors maintaining habitat links. Development must also fit in with ambitious species recovery plans for more than 150 plants and animals and there's an insistence that no home is more than a ten-minute walk from a place of nature.
Adopting similar ideas is one way to help the city deliver on its vision of becoming carbon neutral and climate resilient by 2030. Recruiting gardens and gardeners to the cause would speed action up. Not all steps can be taken immediately; some may even need changes to council tax or planning law. But some quick fixes might be possible:
A city-wide campaign explaining how and why to become a wildlife-friendly gardener and counselling against the introduction of non-porous surfaces, especially artificial lawns.
A revision of the council's mowing schedules for hedges, verges and pocket parks so that they respect when native wildflowers are most abundant, and/or No Mow May.
Free market stall use for non-profits/growers specialising in bird, bee and butterfly-friendly gardening goods, including plants/seeds.
Free or discounted green waste collections and/or communal bins for existing and new housing areas with a high percentage of bee, bird and butterfly-friendly frontages/ backyards/surroundings.
A veto on any BNG proposals for offsetting more than a mile from the damaged area.
Firmer pressure on developers to retain and improve on-site biodiversity.
The chance for streets/developments to earn a sign advertising that the area is a biodiversity action champion.
New housing is needed, of course, but there's no point in making wildlife homeless to achieve it. It risks Planet Earth no longer being a viable home for any and all living things, including us.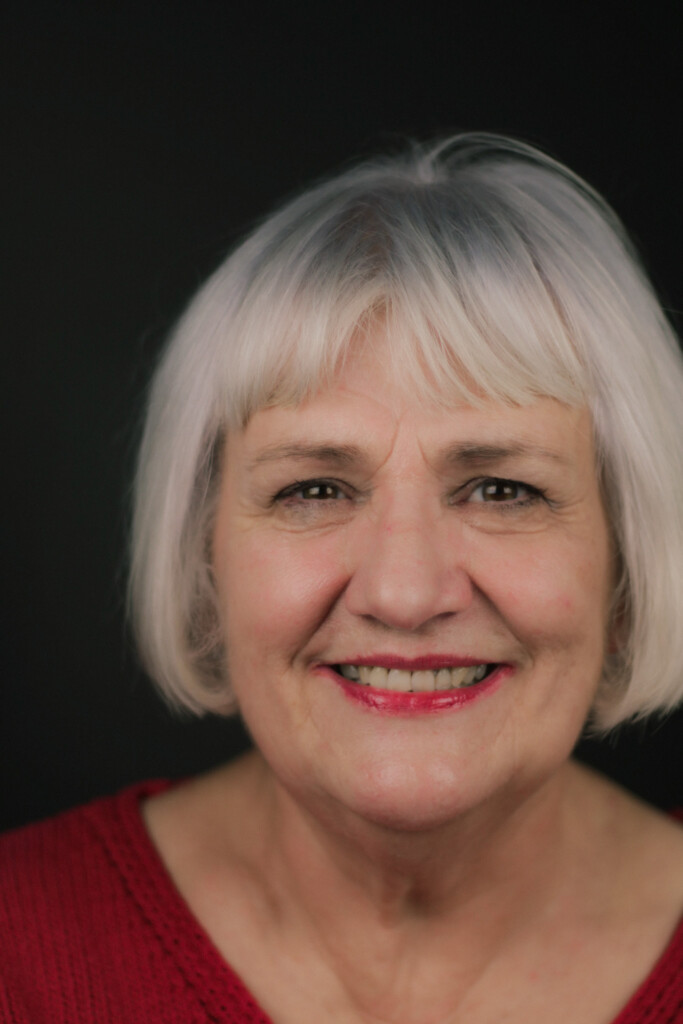 Pam Beddard is a writer and publicist based in south Bristol whose work credits include devising and delivering campaigns for the Avon, Somerset and Wiltshire Wildlife Trusts, the Countryside Agency, Forestry Commission England, the Natural History Museum's Wildlife Photographer of the Year competition, the Wildfowl and Wetlands Trust, Whitley Fund for Nature, the Woodland Trust and several overseas-based wildlife conservation NGOs.
This article appears in Bristol 650: Essays on the Future of Bristol, a book bringing together essays from over 30 contributors, addressing some of the challenges the city faces and sharing ideas about how we might meet them. From dealing with the past, the future of social care, culture and housing to building a city of aspiration, the book looks to promote learning about the future of Bristol and encourage new ideas to come forward.
Free copies of Bristol 650: Essays on the Future of Bristol will be available at selected Festival of the Future City events in October 2023, or you can find articles featured in the book at bristolideas.co.uk/bristol650book.