The BBC comedy-drama The Outlaws sees a group of misfits renovate Sea Mills Community Centre in north-west Bristol as part of a community payback scheme. In real life, the threat comes not from the construction of a 5G mast but from the local authority that is proposing to demolish the site – forced to close in 2019 due to structural defects – to make way for social housing.
In the show, community activist Myrna says, 'Developers, to get their plans approved, will promise you the moon on a stick and be gone in a week. But we'll still be here. We live here.' Though Myrna is fictional, the battle to save Sea Mills is real. Speaking to Bristol Post, a local resident said, 'The community has put in a lot of investment, time and energy into the building, and they don't want to see it go. The council will be up against an uphill struggle.'
The plight of this and other communal spaces isn't unique. In a bid to stave off administrators, Bristol City Council and other local authorities have been placed in the compromising position of repeated 'estates rationalisation' exercises to balance the books annually as costs of services outstrip budgets. Where they fail to do so, localities such as Croydon and Thurrock have been put into special measures. A campaign to save Thurrock Arts Centre is set against a backdrop of a £469 million budget black hole.
It's easy to pass by a closed or struggling community centre without giving it a thought when we're facing bigger problems like the demand for adult social care, a special educational needs crisis in schools, increased housing pressures and the ongoing challenge of climate change. But the state of community buildings, and the campaigns to save them, are the barometer of our societal health.
5G might connect us in the digital realm but it can't replace space, as character Myrna pleads, 'to go at night to study, to go to therapy, get rehab or learn to dance'. If the fix of our public finances is the continued depletion of publicly owned asset stocks, what happens when we've nothing left to flog? This policy, commonly dubbed 'selling off the family silver' after a 1985 analogy by former Tory prime minister Harold Macmillan, shows no sign of letting up 40 years on.
These beacons of creativity on our doorsteps are the beating heart of a city like Bristol. They are key to reducing our social care burden, educating our young people and connecting UK communities that are increasing in size and diversity. They contribute to economic security within their localities, pay taxes that help reduce national debt and provide us with somewhere to mobilise with others if we want to unite in response to the things that we care about. Historic England has even built the case for maintaining our historic social fabric not just because it is nice to have but because it is a vital part of the strategy to save our planet.
Council-owned buildings such as Windmill Hill City Farm, The Coach House (run by Black South West Network) and The Ardagh Centre demonstrate what is possible when local authorities entrust assets to the guardianship of ordinary folk. Bristol Community Land Trust and Knowle West Media Centre (KWMC)'s We Can Make homes show us what can be achieved when community groups take action in response to the UK housing crisis. The success of ambitious hyperlocal initiatives led by KWMC saw it shortlisted as one of ten organisations for the Calouste Gulbenkian Foundation's Civic Arts Award, celebrating its expertise in co-creation and building a sense of community identity and social cohesion.
The privately owned Tobacco Factory, generously leased over the next 999 years, is an example of the type of philanthropy that is rare in the UK and which could be more proactively cultivated and encouraged by political powers. Music venue The Exchange, arts centre Zion and Stokes Croft Land Trust have all shown how we can save much-loved cultural hubs through successful community shares models. Stephen Merchant, writer and star of The Outlaws, is backing a campaign in Redfield to save the old Wetherspoons and reinstate it as a community cinema.
To realise more of this, we need to move away from these projects being personal crusades, passion projects and the exceptional success stories, and towards a place where this is a proactively pursued model of regeneration that is embedded in long-term policy and strategy. There are a number of local and national funds, such as Youth Investment and Community Ownership led by Department for Digital, Culture, Media & Sport, as well as Bristol's £4 million Community Resilience capital scheme, which are targeted towards enabling communities to take on asset management. Capital grant schemes are notoriously difficult and often close without allocating all the funds that were made available. The successful Reaching Communities Buildings programme (2013-2017) led by the National Lottery supported 124 projects with £64 million, but this is 15 per cent lower than the target of £75 million funds and 150 projects.
Funding tied to political cycles and rigid conditions at best gives a few 'oven-ready' projects a brief moment to make good on their community's dreams. For others, the need to raise significant match funds or have a fully costed capital scheme that's ready to go and be completed is not a realisable prospect within a finite funding window. The dynamic between political and community stakeholders can sometimes act in a way that is counter to encouraging groups to prosper within their localities, with asset transfer conditions and processes both inconsistent and potentially counterproductive to success. The Community Interest Company (CIC) running Redcatch Community Garden, having transformed the site into a viable community hub, is now faced with the prospect of a rent increase of 2,000 per cent plus. Taxing revenues that could be used for local projects or to create jobs risks penalising successful groups for minimal gain and can feel like a scrabble for change down the back of the sofa when trying to pay your rent or mortgage.
Levels of investment such as the UK's annual arts sector spend is reflective of half of one month of the pandemic's Eat Out to Help Out scheme. Competitive fixed-term bidding processes force organisations to commit to overly ambitious programmes, unrealisable organisational development plans and subjective value measures like 'Dynamism' or lose out. Oldham Coliseum Theatre closed in March 2023, citing the decision by Arts Council England to drop it from its funding portfolio in spite of being in a 'levelling up' locality. There is often more to these decisions than is made public, but it seems strange that the people who stand to lose the most from a decision such as this don't get their say in these make-or-break decisions.
Escalating costs of multi-million, even billion, pound infrastructure projects, such as the doubling price of the Bristol Beacon refurbishment or HS2 construction, are seemingly justified with ease because of their projected economic value. Imagine what multiplying effect could be achieved if we adopted a similar mindset and distributed equitable support across communities and neighbourhoods.
In my lifetime, I long to see the city invest £100 million across every single change-making space in Bristol. With another £100 million, we could fund 100 new and emerging ideas and projects to create the KWMCs and Zions of tomorrow. The payoff of just a 50 per cent success rate would be a seismic shift in the way we think about and respond to the challenges facing us, giving us space to foster municipal support, increase our trust and understanding of one another and enable our homes to be built within a neighbourhood structure that connects instead of isolates. Spaces for lifewide democracy, for democracy from cradle to grave.
Funders and local authorities need to invest with their mindset, not just their money. Rather than communities swimming against each new political wave, Bristol has the opportunity to utilise the skills and assets network across the city to undertake a more proactive and bolder social and cultural infrastructure programme and, most importantly, to clearly define and protect a portfolio of assets that can serve as the foundation for future social strategy no matter who runs them.
Like Sea Mills, the Trinity Centre, where I'm based, is also publicly owned and we've run it on a full-repairing lease since 2003, transforming it from a liability into an asset of community value. Our lease expires in 2048 and I often play out what Bristol will look like by then. I'll be 68 years old, so it'd be amazing to think I'll be retired and dancing with neighbours and friends in my community hub. Failing that, you'll find me chained to Trinity's railings as I echo Myrna's 'Community! Not 5G!' war-cry: 'The real story is why aren't you news people camped outside the council offices asking the politicians why they're accepting money so they can knock down this community centre?'
I guess no one said retirement would be easy.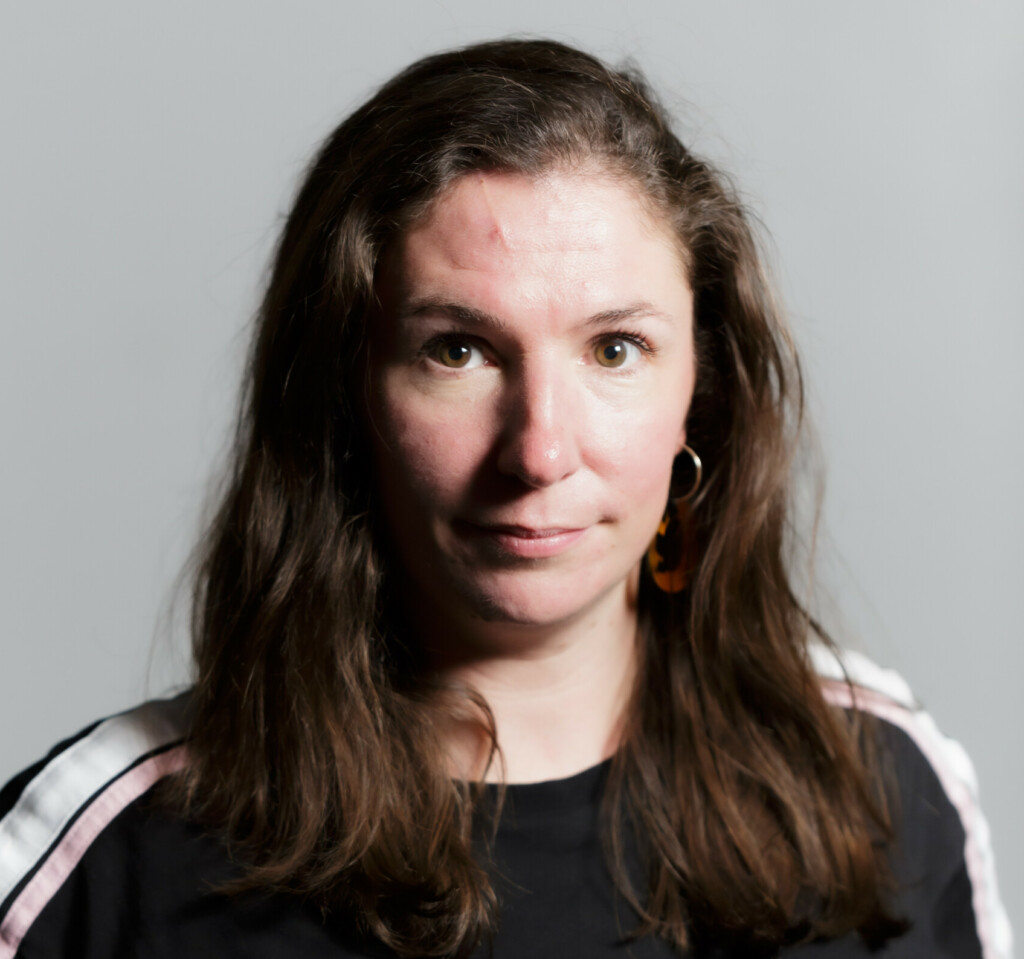 Emma Harvey is CEO of Trinity Community Arts, a charity formed to manage the Trinity Centre, Bristol, a grade II* listed building, community arts centre and independent live music venue.
This article appears in Bristol 650: Essays on the Future of Bristol, a book bringing together essays from over 30 contributors, addressing some of the challenges the city faces and sharing ideas about how we might meet them. From dealing with the past, the future of social care, culture and housing to building a city of aspiration, the book looks to promote learning about the future of Bristol and encourage new ideas to come forward.
Free copies of Bristol 650: Essays on the Future of Bristol will be available at selected Festival of the Future City events in October 2023, or you can find articles featured in the book at bristolideas.co.uk/bristol650book.