Bristol Needs to Drive Less to Save the Planet. But This Only Works if We've Got a Viable Alternative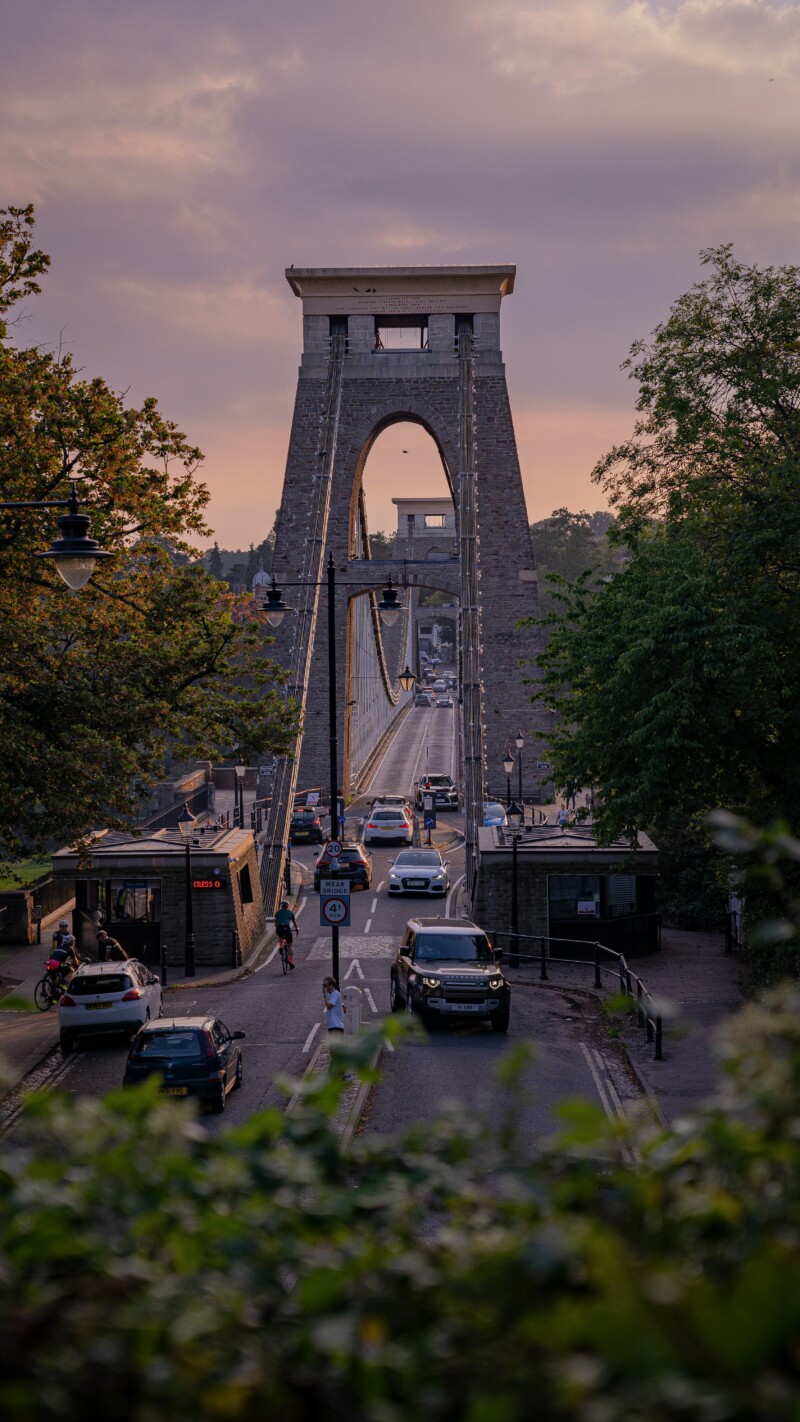 It was almost five years ago that Bristol rightly won plaudits for becoming the first council in the UK to declare a climate emergency and set the hugely ambitious target of reaching net zero carbon emissions by 2030.
But in 2023, with seven years to go, transport has been identified by the Bristol Advisory Committee on Climate Change (BACCC) as one of the areas where we're making the least progress as a city.
Not only is transport the biggest contributor in the region to emissions but, over the past 15 years, the data shows that almost no progress has been made locally on reducing carbon emissions from transport. In 2022, just over half of people in the West of England travelled to work by car. If we're to have any chance of reaching net zero by 2030, private car journeys will have to fall by 40 per cent.
But how to get Bristolians to drive less? Despite some investment in new cycle lanes, innovations such as the e-scooters and tackling pollution with the Clean Air Zone, Bristol still has to put up with failing bus services and patchy cycling infrastructure.
How to get people out of their cars?
Bristol City Council has used the Covid-19 pandemic as a springboard to place restrictions on driving, such as turning Bristol Bridge into a bus gate, pedestrianising the Old City and individual roads such as Cotham Hill and Princess Victoria Street in Clifton Village.
As the Clean Air Zone has shown, placing restrictions on cars – in this case charging people to drive the most polluting vehicles into the city centre – is controversial and risks causing uproar.
And now the council is embarking on the first of two liveable neighbourhood pilots to stop traffic driving through residential areas. First up is the East Bristol Liveable Neighbourhood in Barton Hill, Redfield and St George, which is being trialled this autumn before the scheme becomes permanent.
The large area of narrow residential streets is often used by cars cutting through to avoid the main roads. By stopping cars from doing this, the idea is that walking and cycling are encouraged while the neighbourhood becomes less polluted and nicer to live in.
The Bristol Cable has spoken to hundreds of local residents and investigated how other cities have tackled the issue.
Many residents support the liveable neighbourhood because they feel the area is currently dominated by cars squeezing down narrow streets, which can feel unsafe for pedestrians, and the council's early consultation showed general support for the scheme.
But now that the trial measures have been announced, there are also locals who think it will cause great inconveniences, especially those with mobility issues who can't easily walk or cycle. There are also concerns that it will push traffic onto surrounding main roads.
This concern is legitimate, but evidence shows it isn't always the case. A January 2023 study on the impact of 46 low-traffic neighbourhoods in London by the University of Westminster seemed to show they reduced traffic within their boundaries without always pushing it onto roads around their edges.
Another review,Street Shift: The Future of Low-Traffic Neighbourhoods, published by Centre for London in June 2022, found strong evidence that low-traffic neighbourhoods cut car journeys in and around the area and encourage people to use other transport. Although they may move some motor traffic to nearby roads in the short-term, this reduces over time.
The review found good design, engagement and communications can make low-traffic neighbourhoods more effective and less controversial. It said street improvements such as wider pavements, trees and greenery can increase low-traffic neighbourhoods' benefits, and that there must be support to help people switch to other transport. Early and comprehensive public engagement will improve public trust and schemes' quality.
Our reporting from the Italian city of Milan also showed that the key ingredient for success in their pedestrianisation of 38 squares and streets in residential areas was not just taking something away by restricting traffic and parking but offering something in the form of rejuvenated public space for people to enjoy, with benches, trees and colour.
This seems to have been grasped by Councillor Don Alexander, the cabinet member for transport, who spoke of the need for more consultation and how it's not just about cars.
'It's in many ways a public health intervention, not just even a traffic one,' he adds. 'We're talking about clean air, about kids being able to get to school using active travel, people chatting in the street and reducing social isolation.'
One Barton Hill resident we spoke to, Naz Nathoo, summed up how many others feel. He supports the liveable neighbourhood because his house has been driven into twice in the last three years as cars squeeze up his narrow street. But he said better public transport is needed if we're going to put restrictions on driving. 'To wait for a 36 [bus], you're waiting for God,' he said.
How to build public transport that is a genuine alternative
At the same time that Bristol is trying to get residents to drive less, bus services have gone from bad to worse with a driver shortage, temporary cancellations and routes being cut altogether earlier this year.
Bus services have been hit hard by plummeting passenger numbers during the pandemic, and had to be propped up by government funding.
The Cable spent months collecting hundreds of stories from bus passengers across the city. They told us about completely unreliable services making it impossible to get to work, timetables and live bus tracking being a complete fiction, and being forced to pay for taxis, walk home in the dark and drive more often.
The further deterioration of Bristol's bus services have added fuel to fire in the debate about franchising the region's services. A fully-fledged campaign is now calling for the services to be taken back under public control, which would mean private operators like First would have to bid for contracts to deliver services, giving the Metro Mayor more power to set routes, timetables and make sure less popular but important services still run.
The model that allows greater public control is common in Europe, exists in London and is now being explored in other regions of the UK, including Greater Manchester, Liverpool and West Yorkshire. But West of England Mayor Dan Norris is dragging his feet and hasn't yet committed to investigating the feasibility of franchising.
As we spoke to older residents living in Ashton Vale in South Bristol about being cut off after their local bus service was scrapped due to low demand, the need for franchising could not be clearer. These services may not be popular and therefore not profitable. But they provide a lifeline for a community who are now left with the option of getting a taxi or even moving to an area with better buses. Under franchising, it would be easier to subsidise these less profitable but important routes.
The West of England Combined Authority (WECA) has been awarded funding to explore public transport 'innovations', which has led to an £8 million scheme to give passengers free bus travel in the month of their birthday, WestLink, an on-demand bus service in Knowle, Totterdown and Windmill Hill, where passengers can order via an app, and WestLocal, a £2 million fund, enabling communities to set up their own transport schemes.
The birthday scheme was branded a 'gimmick', the WestLink demand service has been beset by technical problems and a local councillor in an area reeling from bus cuts said it was 'absolutely ridiculous' to expect local people to sort out an alternative themselves.
The reason money is being ploughed into these initiatives is that the funding from central government can't be spent on maintaining services. It feels obvious that how transport funding is set up must be reformed if we're to get people to change their habits so we can reduce carbon emissions.
The elephant in the room is the issue of mass transit. Reducing car journeys by encouraging walking and cycling and making bus services more reliable is important but can only go so far. A new transport system will be required if we're to get to net zero.
What this system will look like has been the subject of debate since Mayor Marvin Rees first announced his vision for a Bristol Underground in 2017. £15 million is currently being spent to explore how a light-rail metro network could be built with four lines, some of which would be built underground.
But the issue has become a politically divisive one. Rees' underground vision has come under fire from opposition councillors due to it being unrealistic and too expensive, and now Metro Mayor Dan Norris has joined the chorus of sceptical voices.
Bristol City Council and WECA are now squabbling over this likely cost from £4 billion to £18 billion. Last month Rees said his flagship project might not survive after his time in office comes to an end when Bristol City Council moves to a committee system next year.
According to the BACCC, a large well-funded public transport intervention is necessary to offer an alternative to the high dependency on private car use.
That much seems obvious. But first the issue of transit needs to become less of a political football so progress can be made fast.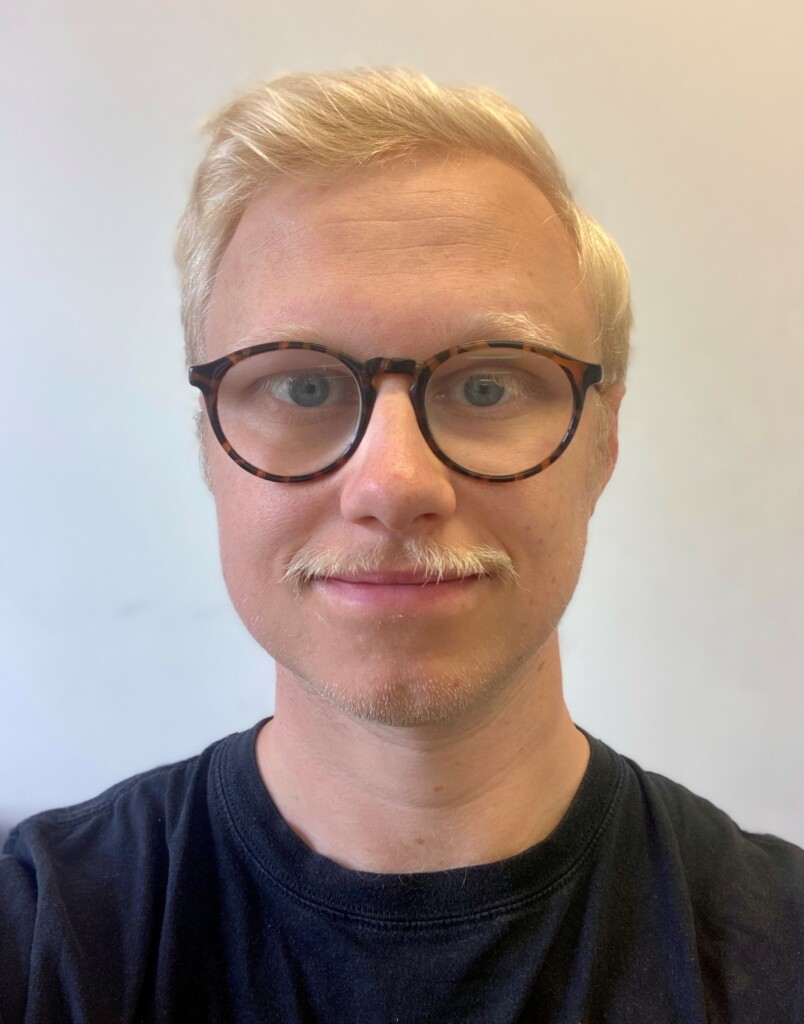 Matty Edwards is the editor of community-owned local media The Bristol Cable. In 2023, he led a year-long solutions journalism project called The Future of Cities, looking at how to build cities fit for the future.
This article appears in Bristol 650: Essays on the Future of Bristol, a book bringing together essays from over 30 contributors, addressing some of the challenges the city faces and sharing ideas about how we might meet them. From dealing with the past, the future of social care, culture and housing to building a city of aspiration, the book looks to promote learning about the future of Bristol and encourage new ideas to come forward.
Free copies of Bristol 650: Essays on the Future of Bristol will be available at selected Festival of the Future City events in October 2023, or you can find articles featured in the book at bristolideas.co.uk/bristol650book.