Late in the pages of Chris Abani's 2004 novel GraceLand, protagonist Elvis Oke sits in the departure lounge at Lagos airport. An orphaned street performer, teenaged Elvis is about to board a flight on a borrowed passport, departing his native Nigeria for the United States to save his life from a corrupt army general. As he waits, Elvis contemplates the pain and struggle that he has experienced and the uncertainty of a possible new life elsewhere, pulling out, as he does, a favourite book:
'He touched the shiny paperback cover: James Baldwin's Going to Meet the Man. Opening it at the turned-down page that marked his place, he began to read. […] As he read, Elvis began to see a lot of parallels between himself and the description of a dying black man slowly being engulfed by flame. The man's hands using the chains that bound him as leverage to pull himself up and out of the torture.'
I begin this essay on what Baldwin has meant to me with a passage from a different writer because of what it illustrates about the ongoing relevance and poignancy of Baldwin's legacy, nearly 100 years after his birth and more than 60 years after the publication of his greatest and best-known works. What becomes apparent are the ways in which Baldwin's unflinching account of mid-century African American life resonates far beyond the shores of that country, enlivening something of a global Black experience that transcends the artificial divisions of borders and boundaries. Still further, Baldwin's own identity, not just as a writer, but as a Black man, migrant-exile and queer person has continued to have an impact on the ways in which activists, writers and cultural producers have been able to make sense of and find inspiration for their own work.
Baldwin's legacies have been most important for my role as a teacher and academic. Though I first came to Baldwin during my school years, it was only while I was writing my PhD on contemporary Nigerian literature and came across this passage in GraceLand that I truly fell into his work. From his novels to his essays to his short stories, in those years and since, I found in Baldwin a writer whose work has resonated across time, space and identitarian positionalities in ways few authors ever have.
My real engagement with him began in 2013, when I started working in the Department of English at the University of Bristol. At the time of my appointment, I was the first non-white person to gain a permanent appointment in the department. Having spent most of my professional life up to then actively avoiding all-white spaces in the context of my own work on African, world and comparative literatures, I found more relevance than ever in Baldwin's writings and their depiction of the struggle to determine a sense of self in an environment seemingly closed to that. As a migrant from the United State, I found the idea of an artist and intellectual traversing the Atlantic in the hopes of finding that space for self both inspiring and comforting. Reading Baldwin after hard days at work was a salve.
It is important for me to acknowledge here that, whilst I am a person of colour, I am not Black. And it is equally important to stress how Baldwin's writings were Black writings – that is, writings that strove to carry the full complexity of the Black experience in America. At the same time, I often reflect on the fact that, to find his own way of being, Baldwin had to leave that nation that his work so vividly portrays. Without wanting to be pat, living in an era of climate crisis, an era where the brutality of neoliberal capitalism and coloniality have become all too real through the images we see on television or in the news, it is striking to me to think about the ways in which departure from some place is often the only means for survival. Of course, this is not to suggest anything like an equivalency between what are radically different experiences. Rather, what is important to me is to think about the ways in which the contemporary world, with the violence of its border regimes, might never have enabled the kinds of movement that allowed writers like Baldwin to survive in their work. Indeed, my own life would be very different without the ability to stay in motion.
In my early years at Bristol, I often found the curriculum perplexing. My own education and first two degrees were taken in the United States, which has always been a step ahead of the United Kingdom where Black Studies has been concerned. Largely focussed on the literature of the British Isles and broadly canonical in approach in those years, the curriculum seemed like one in which my few courses on postcolonial and world literatures didn't quite fit. Often frustrated with circular debates around how and what we teach, a few years into my tenure I ran a small experiment in which I wrote a syllabus for our main literary theory course that featured only Black and Asian writers. Central to that course was Baldwin. Over two weeks, my students and I read Go Tell It on the Mountain, Baldwin's first, semi-autobiographical novel, to think about theories and concepts of the author, of race, of history, of gender, of sexuality and of religion. Through Baldwin, I watched as my students, predominantly white British and largely affluent, were suddenly able to open their worldviews through their identification with protagonist John Grimes and his struggles. Without suggesting that Baldwin is a universal writer – he was determinedly and deliberately not – it was nonetheless obvious that many of the themes of the novel (and indeed Baldwin's greater body of work) resonated beyond any narrow identitarian politics or positionalities. The struggle to understand who you are beyond the strictures of a family or religious community; the complex ways in which gender and power, or lack thereof, intersect; the struggle for freedom in a world seemingly determined by barriers: all of these things seemed to resonate in our classroom, to our greater benefit.
There is an oft-misquoted passage in Go Tell It on the Mountain, in which Elizabeth, John's mother, recalls how her now sister-in-law Florence once tried to dissuade her from entering a relationship with Gabriel, John's violent stepfather. Told in flashback, Elizabeth recalls: '"Folks," said Florence, "can change their ways as much as they want to. But I don't care how many times you change your ways, what's in you is you, and it's got to come out"'. When we were reading this passage in class, my students broadly seemed to think that this was Baldwin's way of asserting a kind of immutable notion of the self, an idea that change is never possible and that identities can never shift. Yet I've always seen this passage as being more about the ways in which everyone performs a self-identity, often delimited by the structures and people around us. But neither structures nor people are immutable, and Baldwin's life shows the ways in which there are many selves in each of us, and many seasons of life.
Happily, many things have changed at the University since I first started. Our curriculum today is far broader and more diverse, with a more varied and rich sense of geography, identity and representation. Not too long ago, the lobby to the English department was redecorated and today, walking in, the first thing you see is a portrait of James Baldwin. For me, this is a reminder that even when it feels like the wheels of progress are stalling, things are changing and the world is progressing, even if only incrementally. I'm not sure what Baldwin would think of having his image so prominently displayed in a university still reckoning with its own difficult past, but I'd like to think it would have amused and delighted him in equal part.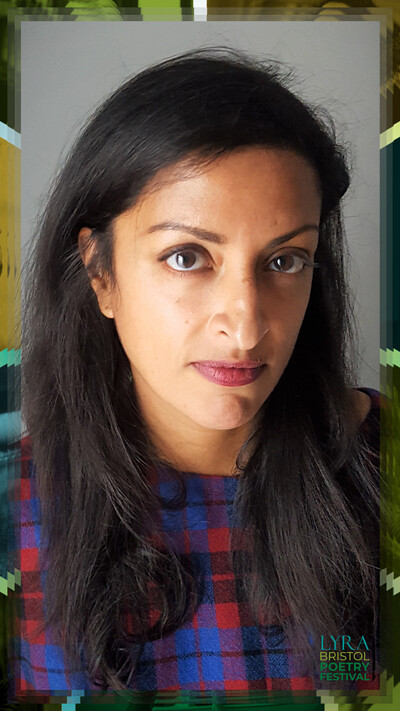 Madhu Krishnan is Professor of African, World and Comparative Literatures in the Department of English at the University of Bristol and Director of the Centre for Black Humanities.