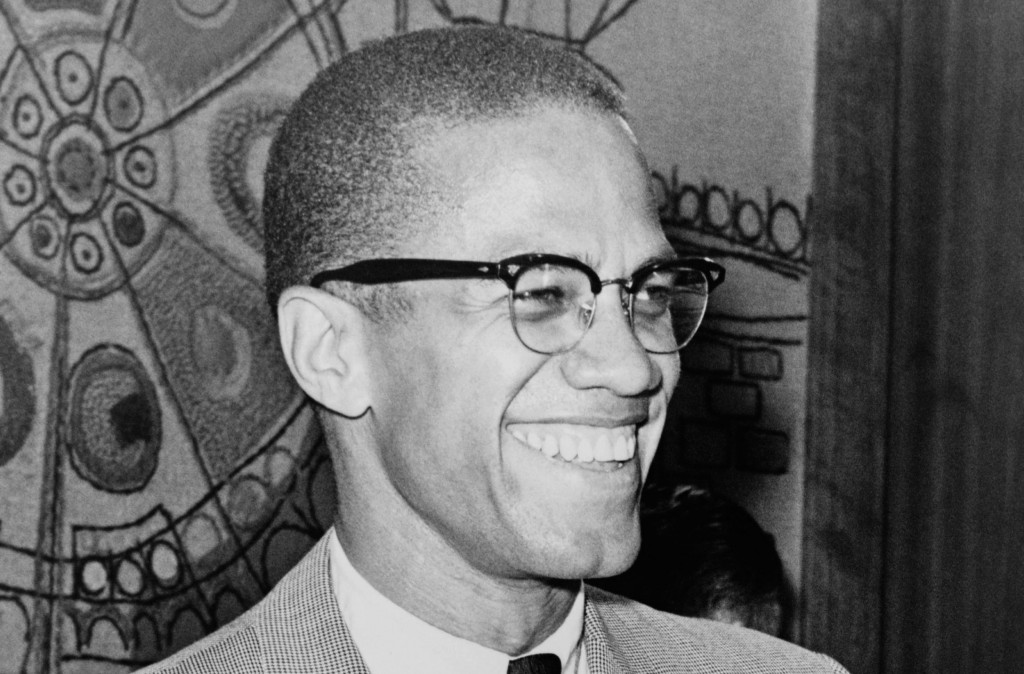 Malcolm X
2015 marked the fiftieth anniversary of the assassination of Malcolm X.
Malcolm X was to some a great leader, an activist for human rights, and a respected Muslim minister; to others he was an advocate of violence and racism against white people. By the end of his life he had left the Nation of Islam and attacked all racism.
Just before his death he completed – with Alex Haley – The Autobiography of Malcolm X, which is regarded now as one of the most important and influential nonfiction books of the last 100 years. The New York Times called it a 'brilliant, painful, important book'. In 1998, Time named The Autobiography of Malcolm X as one of ten 'required reading' nonfiction books. It was adapted as a film by James Baldwin and Arnold Perl which contributed to Spike Lee's 1992 film Malcolm X.
To encourage wide learning and debate about Malcolm X and his life and work, Festival of Ideas created a mass-reading group with the distribution of 1,000 free copies of The Autobiography of Malcolm X. We wanted people in the city to read the book, discuss it among themselves, and provide reactions and responses to it.
For nearly 85% of those who provided feedback, this had been the first time they had read the book. All found it interesting and 78% said they would be encouraging others to read it. Nearly 73% said they were inspired to find out more about Malcolm X.
Feedback comments included:
'It was a fantastic read. I found that during my secondary education Malcolm X was always made out to be the villain of the civil rights movement in comparison to Martin Luther King Jr. I believe that in many ways this book helped to overcome this characterisation, allowing one to see more of the man Malcolm X truly was.'
'Brilliant scheme – would never have thought to pick up this book otherwise.'
'It's not a book I would have picked out to read but I couldn't put it down once I started.'
'Very readable and interesting insights into both the man and the civil rights movement.'
'I find the themes of institutionalised racism very similar to what is sadly still going on in my homeland, Slovakia.'
'I found it an extremely interesting book (which slightly surprised me) and his life was very diverse – not what I was expecting to read but totally fascinating.'
'It managed to draw out important elements of how he saw human nature and –ultimately in later years –the capacity of all human beings to change.'
'Malcolm X is an inspiration and should be highlighted more often.'
Reviews and essays written by readers of the book at HMP Bristol are in the Read section.
A series of screenings, discussions and special events reflecting on the Civil Rights movement and its icons was held in association with Come the Revolution. Highlights included a panel discussion hosted by writer/curator Karen Alexander, and a special screening of This Is The Life by Selma director Ava DuVernay. A double-bill of Free Angela and All Political Prisoners and The Black Power Mixtape 1967–1975 put the spotlight on radical icon Angela Davis.
Broadcaster and commentator Roger Griffith presented Nothing But A Man, one of the earliest and most authentic depictions of black life in the segregated South and reputedly Malcolm X's favourite film. It was screened alongside short film The Barber of Birmingham, which sees civil rights veteran James Armstrong experience the election of the first African-American President. Closer to home in London, a charismatic leader of black radicalism emerged in the late 1960s, and was the subject of a revelatory 1972 BBC documentary. The Story of Michael X was followed by a discussion with author John L Williams led by curator Ian Sergeant. The season concluded with Twenty Feet From Stardom, a tribute to the backing singers behind some of the greatest musical legends of the twenty-first century and a reflection on the conflicts, sacrifices, and rewards of a career spent harmonising with others.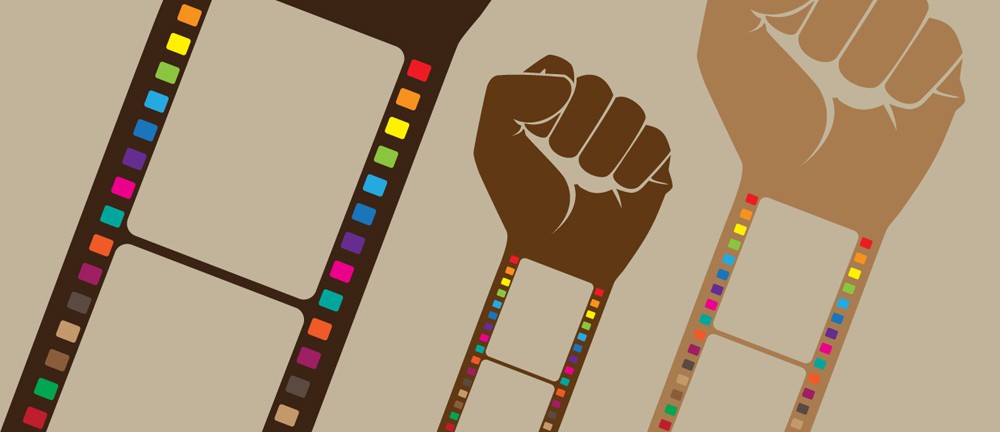 Linked Events in 2021
In 2021 we hosted two events in the Festival of Ideas which examined aspects of Malcolm X's life. Tamara Payne talked about the revelatory, award-winning new biography of Malcolm X that she co-authored with her father, the Pulitzer-Prize winning investigative journalist Les Payne. Anna Malaika Tubbs celebrated Black motherhood by telling the story of the women who raised and shaped three of America's most pivotal heroes: Martin Luther King, Malcolm X and James Baldwin. Both events are currently available to view on our Crowdcast Channel. Links are below.
Header Photo Credit: Malcolm X, 1964, By Ed Ford, World Telegram staff photographer, Library of Congress. New York World Telegram Sun Collection, Repro number LC-USZ62-115058, PUBLIC DOMAIN BY GIFT.