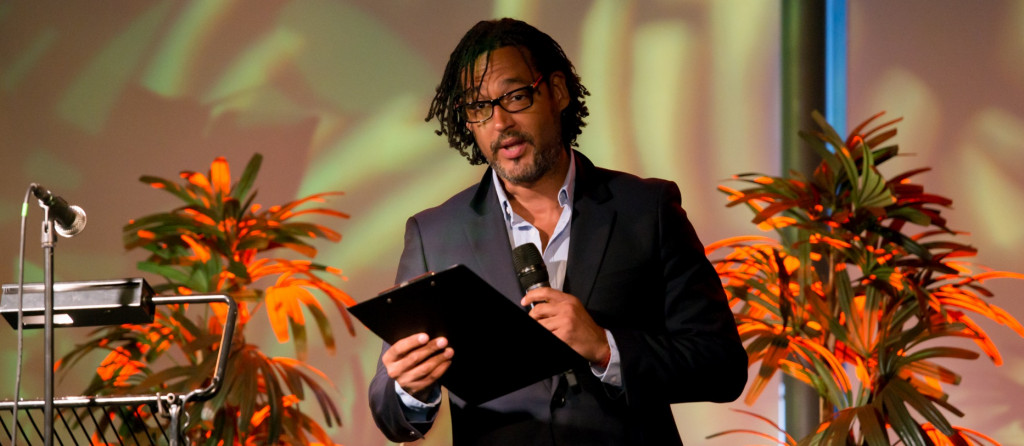 David Olusoga Appointed Festival of Ideas Patron
We are delighted to announce that public historian, commentator and broadcaster David Olusoga has been appointed Patron of Bristol Festival of Ideas.
David has participated in many discussions within the festival over the years, on topics as wide-ranging as poetry and utopia, failed revolutions and the lessons of history, the revolutions of art in television, how cities address contested history and his popular BBC TV series A House Through Time. He's also interviewed writers, artists and academics including Akala, Afua Hirsch, Gary Younge and Claudia Rankine. In 2019 he contributed to our publication Homes for Heroes 100: Council House Memories, with a personal essay about growing up on a council estate in Gateshead.
He said today:
'We face many complex crises and we need honest and open debate about ideas to secure better futures for us all. I'm honoured to be appointed as the first Festival of Ideas Patron. Festival of Ideas is one of the finest Bristol events – rooted in the ideas and people of the city with international reach and impact. It celebrates the people and ideas of Bristol. It brings the best from the worlds of arts and sciences to the city to address key contemporary issues, the future of cities and – critically – identify the solutions needed to the great challenges we face. I look forward to working with the festival team on new programmes of work, themes and events.'
Bristol Festival of Ideas – produced by Bristol Cultural Development Partnership (BCDP – now Bristol Ideas) – aims to stimulate people's minds and passions with an inspiring programme throughout the year. It started in 2005 and now runs over 150 events annually across the city, including special themed seasons such as the Festival of Economics and the biennial Festival of the Future City. Festival of Ideas is currently running an online programme of live and pre-recorded events.
David's new role as the festival's first Patron will see him providing intellectual support and ideas, and acting as an ambassador and advocate.
Suzanne Rolt, chair of BCDP, said:
'David Olusoga is one of the great public thinkers of today. He challenges us all to re-examine the stories of our past and to be active in coming together to create better futures. I'm delighted that David is our first Patron. We have bold plans for Festival of Ideas and our wider work in BCDP over the next five years, including a major celebration of cinema in 2021, our fourth Festival of the Future City and Bristol 2023 – which will mark significant anniversaries in the city. We are looking forward to his creative input and critical thought across our many programmes of work.'
This press release was originally issued on 28 July 2020. Photo of David Olusoga by Jon Craig.