Bristol Festival of Ideas is an inspiring programme of discussion and debate throughout the year that aims to stimulate people's minds and passions.
Go to Attend for details of all upcoming events, including booking links. Go to Listen and Watch for a selection of recordings of past events. Go to Read for reviews, interviews and other written background material. Our full audio archive – dating back to 2007 – is on SoundCloud. We also have a YouTube channel. We also have an archive of PDFs of past brochures dating back to 2005.
In 2020 David Olusoga was appointed the festival's first patron (press release here).
Photo of audience members by Bhagesh-Sachania-Photography.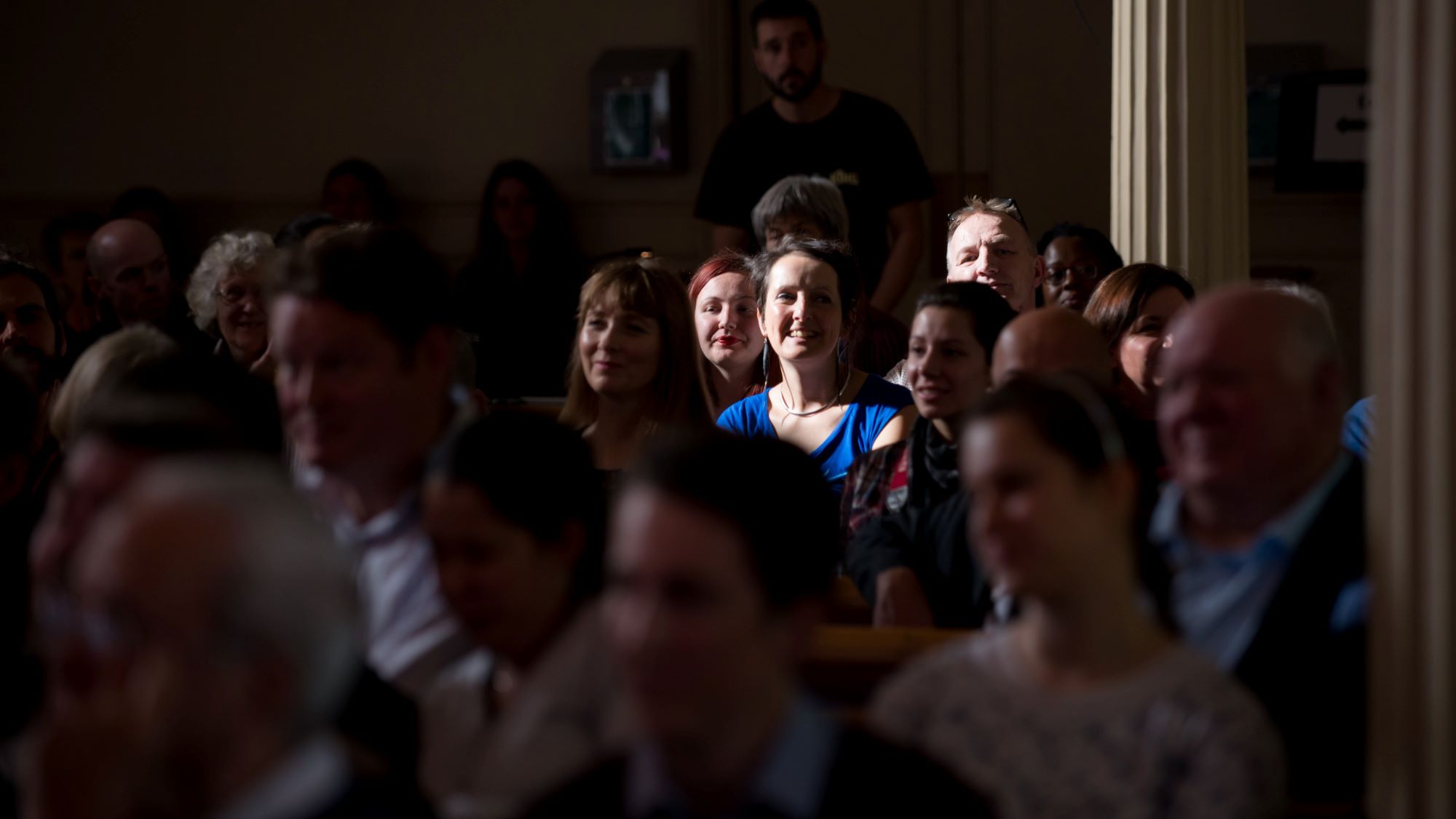 The Festival of Ideas Story
The Bristol Festival of Ideas was launched in 2005. In 2018, as part of the 25th anniversary of Bristol Cultural Development Partnership (now Bristol Ideas) we looked back at how the festival began and how it had developed over the years. You can read more by clicking on the link below.
photo of audience at Salman Rushdie event, 2015, St George's Bristol, by Jon Craig.