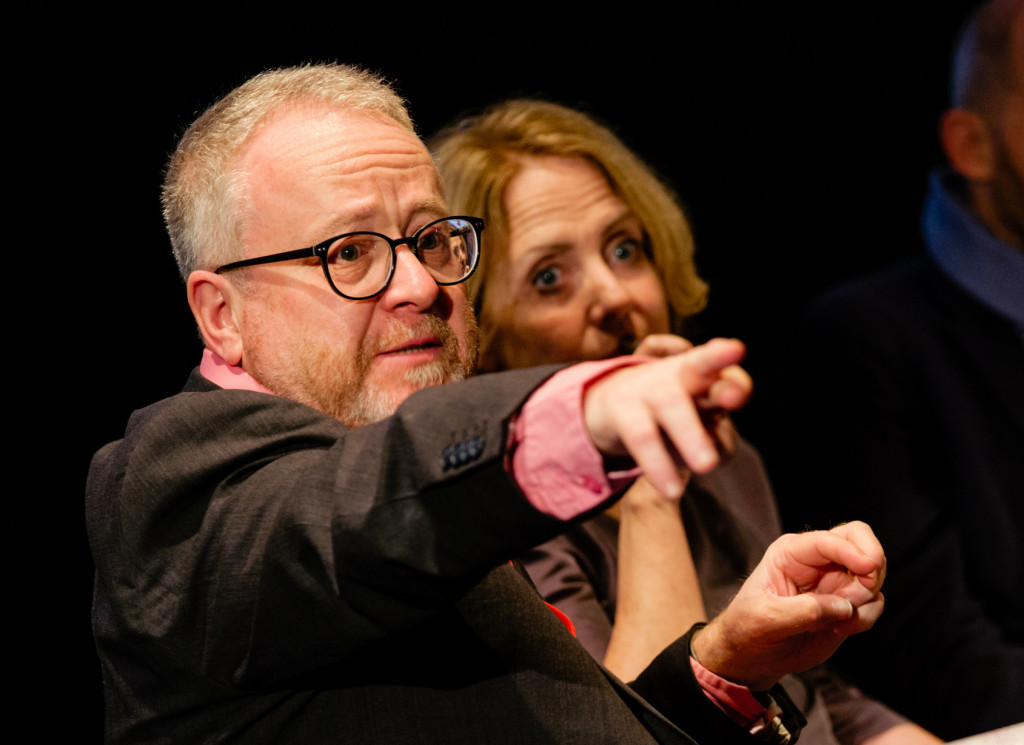 HE Partnerships in Bristol
It is well worth learning from and expanding upon the long-standing history of cultural partnership working with universities. Up to now the opportunities have not been widely shared.
The Future of University/ Cultural Partnerships conference held on 11 November 2016 at Watershed in Bristol was the first of its kind. It will be followed by events in Plymouth and elsewhere in the region. The case studies that were presented on the day were chosen by the universities as ones that best reflected the range of work done. The conference was inspired by the need to identify new research, intellectual and expert investment; new audiences and participants; and new content/ programmes of work. Such partnerships can make a significant contribution to the development of a city or region's cultural strategy and Arts Council England, among other bodies, is interested in the potential of this, seeing mutual benefit for artists, academics, universities and cultural organisations.
The conference was part of Bristol800 a year-long partnership programme marking significant anniversaries and activities that was initiated and is being managed by Bristol Cultural Development Partnership (BCDP – now Bristol Ideas). The programme includes Utopia (in association with the Festival of Ideas); Frankenstein (also in association with the festival); The Art of Flight (led by St George's/ At-Bristol); and Angela Carter and Bristol (led by the RWA). Linked arts projects include Bristol stories, composites and new art, and music commissions. All the activity involves staff and students of universities and higher education institutions here in Bristol.
BCDP has partnered with universities from its founding in 1993 and has developed close and mutually beneficial partnerships over the long-term. Universities have been involved in strategic planning, capital developments, one-off events, festivals and longer programmes of work. BCDP's current core partners include both the University of Bristol and the University of the West of England, in addition to Business West and Bristol City Council.
The BCDP approach is to consider culture as something which bridges the arts and sciences, with the role of the artist as central to the process, and university staff and students as key partners. We create big projects out of smaller ones; promote Bristol as a whole, as well as individual activity; offer a wide range of networking opportunities; actively acquire and disseminate knowledge; use research as a strong underpinning of all we do; implement, influence and inspire; and endeavour to make the city an ideas factory.
Partnership is critical to our success: the more people and organisations that are involved in a project the greater the opportunity for successful creative thinking and action. And critical to this are partnerships with artists, cultural organisations, and universities.
Topics and themes we've explored with university students and staff include: the environment; graphic design; sustainability; transport; creative writing; legible cities; business; photography; tourism; medicine; dance; politics; law; engineering; fine art; city planning; film; religion; architecture; history; illustration; neuroscience; media; music; philosophy; physics; health; veterinary science and animal health; local studies; theatre; futures planning; material science; journalism; pervasive media; geography; advanced studies; events management; economics; design; and natural history.
Students and staff have participated in our mass reading project, the annual Great Reading Adventure, in which free books are distributed across the city with online and printed resources and special events providing context and background for the reading experience. We've made extensive use of university collections and archives in our exhibitions and publications, most notably the University of Bristol's Brunel archive during the Brunel200 programme in 2006. Among the many other activities that took place in 2006 was a competition for the design of a new Clifton Suspension Bridge, organised with staff of the University of Bristol. We've published work by student photographers and illustrators at the University of the West of England in our books and as promotional posters. We regularly make use of rooms at the University of Bristol for our events, most notably the magnificent Great Hall in the Wills Memorial Building where over 800 members of the public have attended lectures including one given by Mayor Marvin Rees a few weeks ago. University staff contribute content and editorial advice for many of our publications.
In our Festival of Ideas, around 120 public events are held throughout the year with over 200 speakers. Within the main festival are specialist mini-festivals and themed programmes including the annual Festival of Economics which has around 50 speakers and the Young People's Festival of Ideas, which hosts at least three events a year. University staff are involved as speakers and as chairs, while students contribute reviews and as volunteers in a range of roles. Both staff and students are able to purchase tickets for paid-for events at specially discounted rates.
Future issues to be addressed by the festival include: post-truth politics; sustainability and extinction; Britain on its own finding its place in the world; the break up of Britain; the end of life and a good death; fairness and inequality; migration and refugees; intergenerational conflict; the white working class. Our partnership work helps to highlight and review significant university research and projects on these and many other topics.
After the success of the Festival of the Future City in 2015 we're planning the Festival of the Future City 2017. This will comprise over 70 events (with more taking place in the associated build-up programme); over 100 speakers; 35 writers; 20 artists; and a linked cultural programme. The University of the West of England will be our HE partner, and staff and students from many other HE institutes will be involved.
Also in 2017 we'll be looking at the Fourth Industrial Revolution and Culture. Topics will include: automation and robotics; artistic and cultural responses to change in society, business and learning; positive use of technology; building cohesive societies; economics and basic income. We seek through this programme to influence debate as well as react to changes and to explore what this means for Bristol and the future of living, playing, learning and working in the city. A follow-up partnership or think tank involving universities, among other partners, will deliver further work.
Looking further ahead to 2023 we hope to deliver another year-long city-wide programme that will mark significant anniversaries including the 650th anniversary of Bristol becoming a city and county; the 250th anniversary of Burke's famous speech to the Bristol electors; the 200th anniversary of Bristol Museum; the 200th anniversary of Bristol Chamber of Commerce; and the 60th anniversary of the Bristol Bus Boycott. This will be a celebration of Bristol as an open, tolerant, European city and a cultural city of world-class excellence, with 2023 set as a target for achieving major change.
We're also looking to position Bristol/ West of England as a centre for reading and writing, building on 1,500 events with writers that have taken place in the last 12 years; commissioning new work; and working with the Poetry Institute and creative writing courses.
The lessons we have learnt from our work with the higher education sector on cultural projects include:
Universities are very open and keen to collaborate.
Academics like working with artists.
It is necessary to identify the right people and right levels for partnership.
It is necessary to identify research areas and what can be contributed.
You need to get to know the key academics.
You need to read widely in their subject and their work.
University staff can be effectively involved in a cultural organisation's governance and management.
Events can be organised jointly.
Projects should have an impact and facilitate knowledge transfer.
Partnerships can publicise research and market academic projects well.
Partnerships demonstrate that culture is good for universities in many ways including place-making and marketing.
This article was originally published in 2016 as part of the Bristol800 programme. It was written by Andrew Kelly, director of Bristol Ideas (formerly Bristol Cultural Development Partnership). Header photo: Andrew Kelly at festival of the future city, 2019 (Evan Dawson).