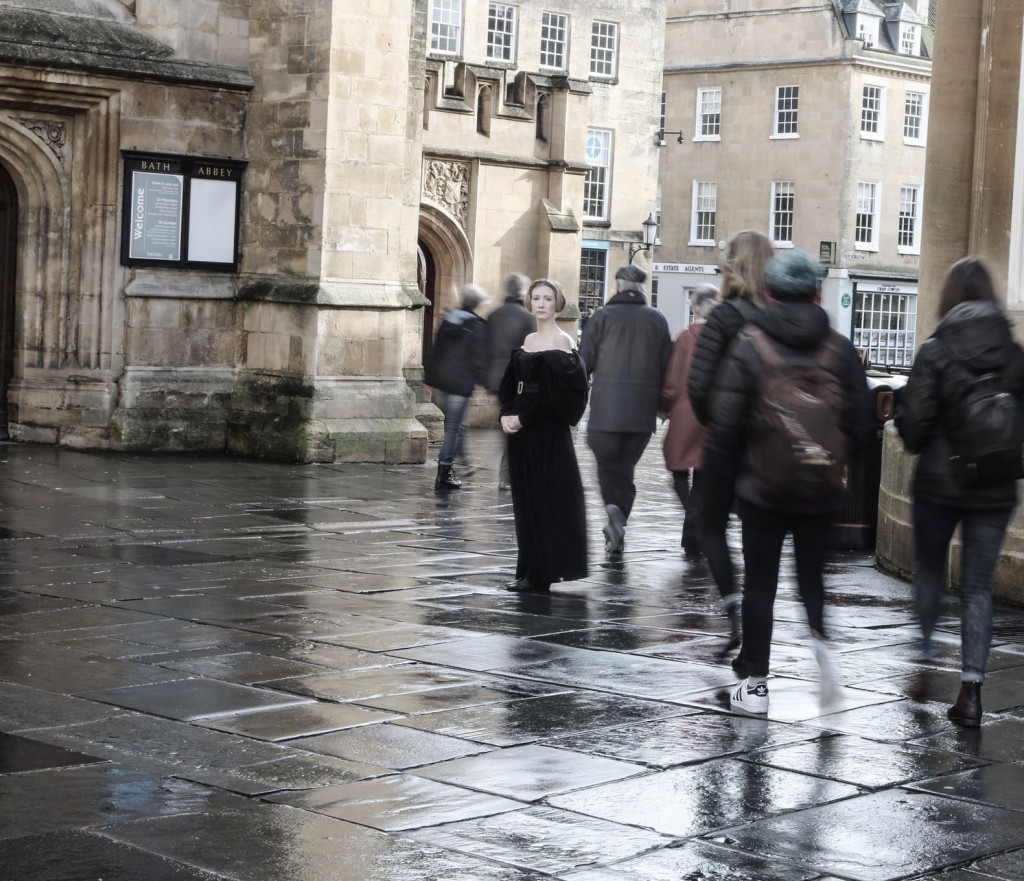 Frankenstein in Bath
In 2016, to mark the 200th anniversary of Mary Shelley's Frankenstein, Sheila Hannon researched, wrote and produced a new theatrical walking tour of Bath, where much of the novel was written. She shares here some insights into the city's significant role in the development of Shelley's classic work.
Mary Shelley arrived in Bath on 10 September 1816, and stayed until February 1817. The nightmare that created Frankenstein's monster had happened at the Villa Diodati in June, but she wrote far more of her novel in Bath – and stayed much longer than she was in Geneva. Yet there's nothing to mark it in the city. During those five months in Bath Mary learned, in rapid succession, of the suicides of two close family members; supported her step sister until she gave birth to Lord Byron's illegitimate child; and married Percy Shelley. By the time she left she was pregnant with her third child. Conception, birth, marriage, deaths – not necessarily in that order – and still only nineteen. Much has been written of the landscapes of Lake Geneva, the mountains of Switzerland, and their influence on the landscapes of Frankenstein. But the influence of the dark events that happened while Mary was in Bath the autumn and winter of 1816/17 are also apparent in the novel.
While researching Mary in Bath I discovered that the Oxford Guide to Literary Britain is wrong on two counts. Not only did Mary never live at '4 Roman Pavement', there is no such address – and never was. Nor did she live at 6 Queen Square, although one of the suicides did – two years before.
I also discovered another local link. Mary's step sister Clair Clairmont had been born in Brislington – something that only came to light a few years ago following the discovery of some letters in the Somerset Record Office. Andrew Swift and Kirsten Elliott were extremely generous with their knowledge and research, and BANES officers similarly supportive. I found where Mary Shelley really lived and wrote her novel, where she attended lectures on galvanism (the 'new' scientific process it was believed could reanimate the dead), where she supported her step sister up to and through the birth of Byron's child, where her father William Godwin stayed when he hurried to Bath to hush up one of the suicides, and where her mother Mary Wollstonecraft had lived thirty years before. All these places are in the city, all on the walk – and all unmarked.
At the Festival of Ideas Frankenstein Weekender in April 2016 I met Christopher Frayling who told me he tried to get a plaque to Mary Shelley in Bath back in the 1970s, but it was turned down. He still thinks it needs to happen. Since then I've met a number of others who agree with him, including Professor Ronald Hutton (who chairs London's Blue Plaque panel). After we've launched the show on 16 June we'll launch another attempt to get that plaque – perhaps after 200 years it's time to acknowledge what happened there.
Frankenstein in Bath opened Thursday 16 June 2016 and played every night to 30 September. Details on the Show of Strength website.
Header photo: Annette Chown as Mary Shelley (Zuleika Henry).