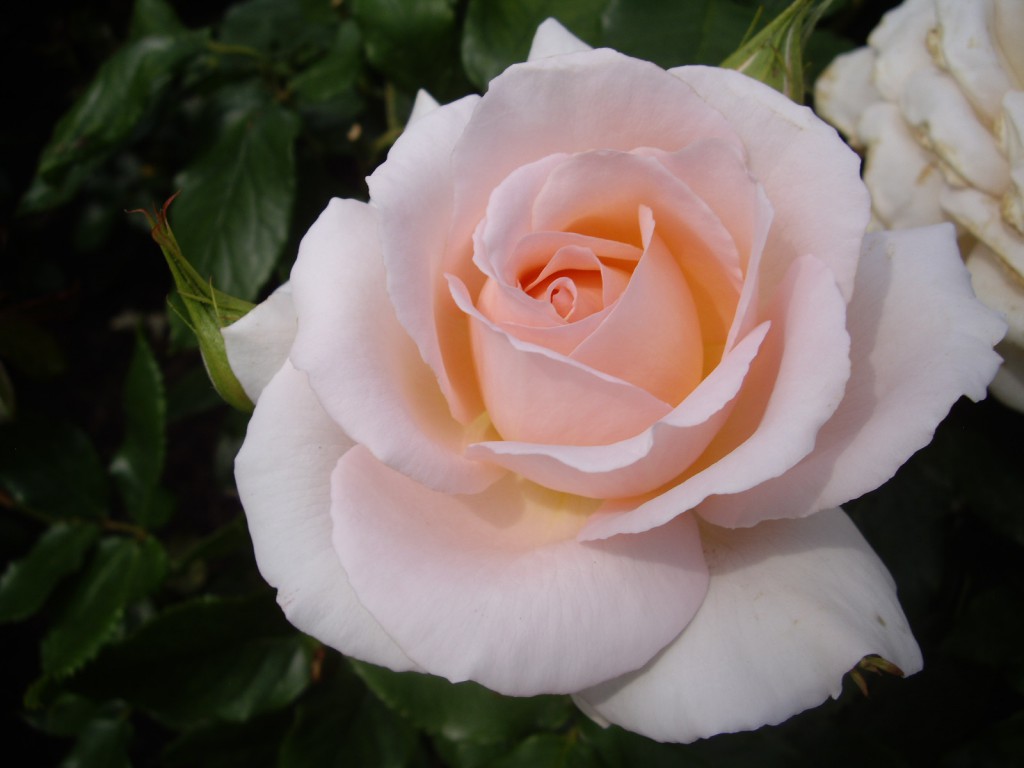 Chains of Love
Slavery casts a shadow over much of Bristol's proud history as a global trading city; a lesson that teaches us unless commerce has a conscience, someone somewhere will be suffering whilst others profit.
Chains of Love set out to remind us that despite what many believe, slavery has yet to be eradicated. The good news is that you can opt out simply by looking for the fairtrade logo.
When you bought your valentine's gifts this year, did you think about who produced them? Did you consider how far the flowers had been flown, or how much the seamstress who sewed your sexy undies was paid? Did you consider showing your love for the person who picked the cacoa as well as the person to whom you gave your (chocolate) heart?
Whether in the sweat-shops of Bangladesh or the diamond mines of Africa, men, women and children continue to work in abominable conditions for less than a living wage, part of the unconstrained global growth pushing the planet to the brink of climate change disaster. Love The Future knows that messages such as this more often than not go unheeded, especially at those times in the year when everyone likes to celebrate. Valentine's Day is one such.
Long forgotten, the Feast of Saint Valentine originated as a western Christian liturgical feast honouring saints named Valentinus. It evolved during the 18th century into an occasion when lovers expressed their feelings for each other through the giving of flowers, confectionary and cards. I'm sure most of us grew up being encouraged to send unsigned cards, firstly to mum, then to unrequited lovers. Nowadays, it is largely a commercial enterprise, with Britons estimated to be spending over £900m on gifts and going out. How many then paused for thought to consider where the flowers, chocolate, lingerie or jewellery was produced, by whom and under what conditions?
Love The Future commissioned four short films from Bristol-based producers that set out to question the chain of love that linked the gift receiver to the gift producer. They were shown at a gala evening event on Valentine's Day 2016 as part of the Bristol800 Weekender programme. The first, Someone Needs a Hug, was certainly short and sweet, but got the most laughs. Two focused on local Bristol businesses, Radek's Chocolate and Matter Wholefoods, telling engaging stories about their values as well as their produce. The final film squeezed a heap of romance out of its two-minute story of a love note travelling from Kenya to Bristol in a bunch of flowers; Life's Not Fair stole the show.
Love The Future's Chains of Love event concluded with a look into the future, this time in 360 degree virtual reality. Within months, new mobile phones will be sold complete with a 'VR' headset, allowing users to immerse themselves in a world of content. No doubt commercial advertisers will be quick to exploit its possibilities, taking you racing in their latest high-end saloon, or trying out holiday destinations without leaving home. Our hope is to offer people an alternative vision, and thanks to the Bristol 800 sponsors, including Arts Council England, Love The Future opened the audience's eyes to a fairer world, a world where trade need not mean profit over people.
For more information on ethical consumerism, visit the Bristol Fairtrade website.
Header photo credit: Melanie Kelly.