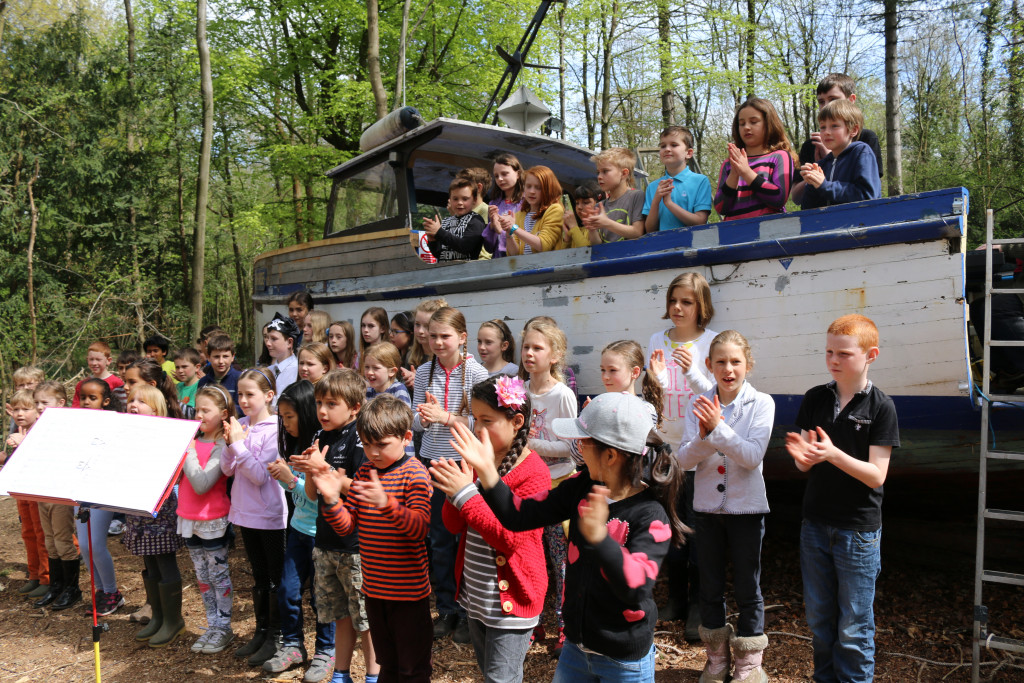 Withdrawn
Withdrawn was a new artwork by artist Luke Jerram installed at Leigh Woods as part of the Bristol2015 Exceptional Fund programme.
It was open to the public from 18 April to 6 September 2015. The artwork was commissioned by the National Trust, who manage the site, and delivered in partnership with the Forestry Commission England, who own the land. The work consisted of a flotilla of five decommissioned fishing trawlers viewed in the woodland setting. It was both an installation to 'stumble across' while walking in the woods and a venue for a programme of special events. The project explored ideas connected to the sustainability of our natural world and our relationship to the sea.
At the project's launch, Jerram said: '
'I wanted to raise awareness around the decline of the fishing industry in the South West. For several decades, unsustainable fishing practices, have caused fish stocks of many species to collapse. With less fish in the sea, it's often not financially viable to use a small fishing vessel to fish with. Withdrawn is also a response to the extreme weather and apocalyptic imagery we've seen in the media recently – the floods on the Somerset Levels last winter and further afield, Hurricane Katrina and the tsunami in Japan, where cars were floating down streets and houses submerged in water.
'The positioning of these boats in Leigh Woods presents a similarly uncanny scenario that reminds us of a possible future if we don't address climate change now. I hope Withdrawn will appeal to different audiences in different ways as the seasons change and events bring in people from diverse walks of life.'
A programme of events linked to the installation included: a Bristol Youth Choir concert of songs inspired by the sea; a two-wheeled drive-in style movie night; a family-friendly picnic with nautical-themed storytelling; and performances of The Tempest, staged by the Butterfly Theatre as part of Bristol Shakespeare Festival.
Header photo: BRistol Youth Choir at Withdrawn (Luke JErram).