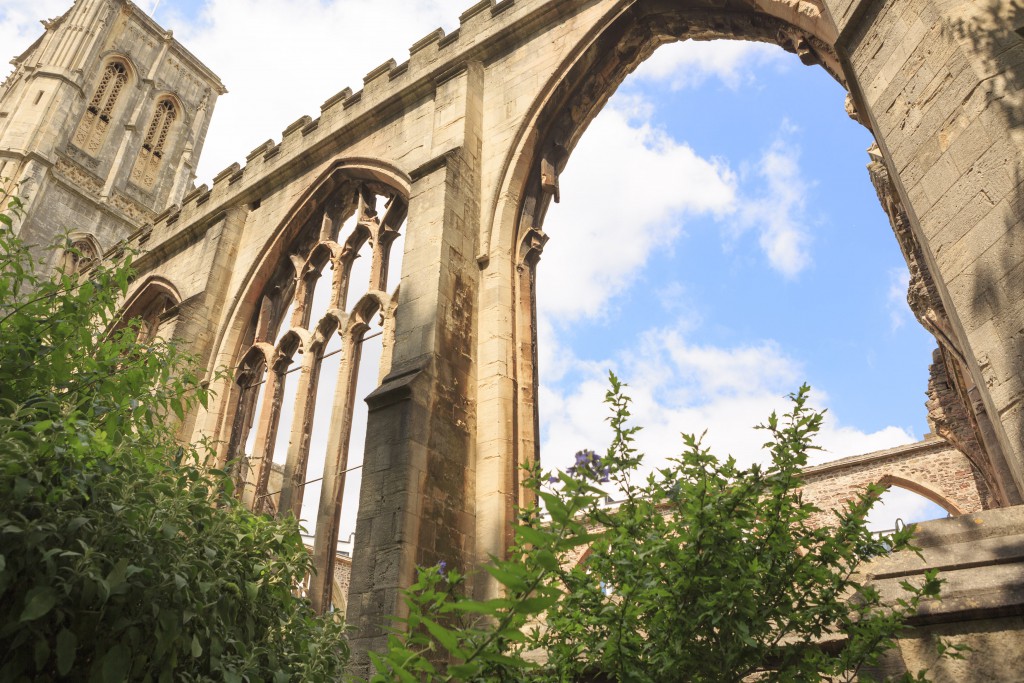 Sanctum
As part of Bristol2015, the arts organisation Situations invited Theaster Gates, one of the most sought-after American artists of his generation, to produce his first UK public project.
He chose the ruined Temple Church in the city centre as the site for the creation of a temporary performance space/sanctum and worked with Situations in developing its structure and programme. Performances ran continuously for 24 days, 24 hours a day, over 552 hours, from 29 October to 21 November 2015.
Gates is the founder of the Rebuild Foundation, a non-profit organisation that endeavours to rebuild the cultural foundations of underinvested neighbourhoods and empower artists and creative individuals to come together to create change and reactivate underutilised spaces in the community. He wanted Sanctum to facilitate collaboration between Bristol's residents and visiting artists; to explore notions of spiritual wellbeing; to provide a place for reflection and debate; and to address the needs and desires of the city.
Situations wanted to experiment with moving away from being the sole producers of digital content and stories about its projects and instead provide a platform for different and often unheard voices, including those who had not previously engaged directly with the organisation's work or art in the public realm. Sanctum was rich with the potential for storytelling.
The Mayor of Bristol, George Ferguson, said of the project:
'It's brought people together who might not otherwise come together… it's about place and community and the involvement of people on all levels and the interaction between… so we become very much more one city through the interactions of art.'
Header photo: Temple Church (Max McClure).