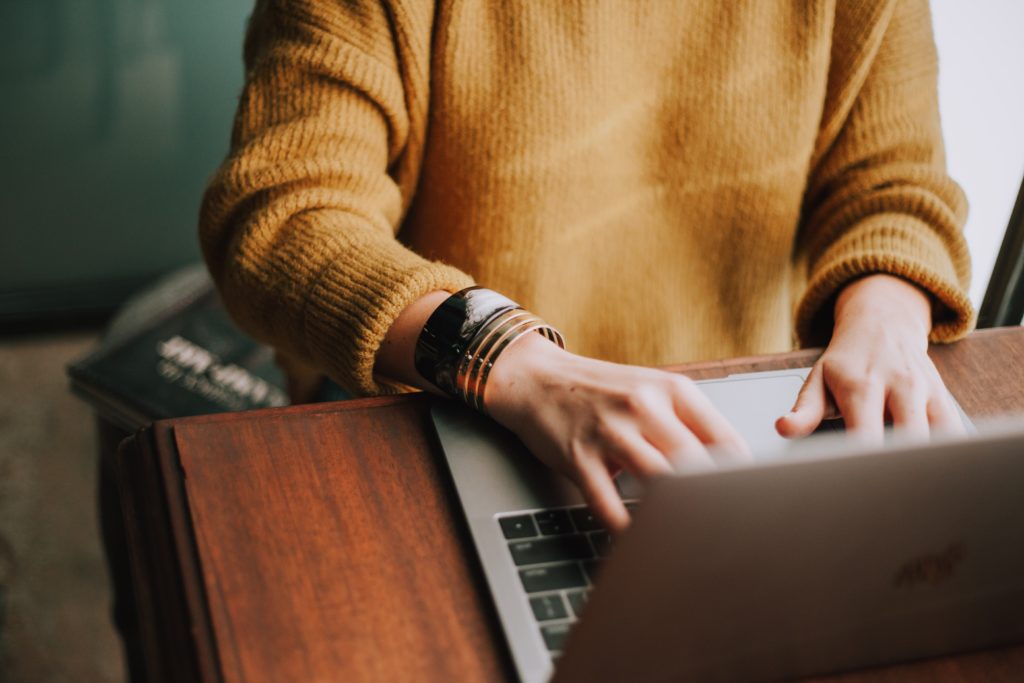 Writers in Residence
Four local writers have been appointed to work in selected cultural venues in Bristol as part of A Poetic City, our wide-ranging programme celebrating the city's literary and poetic heritage. Each writer will be based at their chosen site for a week, running workshops, researching and creating a new piece of writing.
Writer and theatre director Emma Williams will be developing a performance telling the story of the girls who were schooled at the Red Lodge; poet Shagufta Iqbal will be exploring poetry and mental health at Glenside Hospital Museum; former Bath Young Poet Laureate Polly Denny will be working with young people and writing a piece to mark the redevelopment of the Royal West of England Academy; and poet Rebecca Tantony will be writing at St Mary Redcliffe where Bristolian 'boy-wonder' Thomas Chatterton was inspired to write his own poetry over 250 years ago.
The writer in residence programme has been devised and coordinated with the support of Literature Works, the literature development agency for the South West, and we are very grateful for their support.
The Residency Sites
Red Lodge
Originally the site of a Carmelite Friary, Red Lodge was part of an estate which included the land on which Colston Hall was later built. Over the centuries it has had many different owners and uses. The lodge became a reformatory school in 1854 when Mary Carpenter, with the financial backing of Lady Byron, widow of the poet, transformed it from doctors' flats. Carpenter was a passionate social and educational reformer, founding the school to take in young girls who had fallen foul of the law, believing she could train them to become productive and respectable members of society, mostly in service. Isolation cells were considered appropriate punishment by the standards of the time, particularly when dealing with often troubled young women – another punishment was cutting hair. The cells are still present in the basement. Red Lodge is one of the seven museums and historic houses run by Bristol City Council.
'I am absolutely delighted to have been selected as a writer in residence at Red Lodge House. I hope to be able to do justice to the human stories hiding away in the corners of the grand rooms, and dark cellars of this fantastic building. I look forward to researching, creating, sharing and celebrating the history of this unique site.' – Emma Williams, Writer in Residence at Red Lodge
'We are excited to be hosting Emma Williams as our writer in residence at the Red Lodge Museum. By focusing on the period when the building accommodated Mary Carpenter's Reformatory School for Girls, this will create a unique opportunity to draw out the hidden and marginalised voices of girls and young women usually overlooked in history, and to explore the house in a fresh and original way for visitors.' – Ray Barnett, Head of Collections and Archives, Bristol Culture and Creative Industries, Bristol City Council.
Glenside Hospital Museum
Glenside Hospital Museum houses collections relating to the history of mental health care and is set within the grounds of the building which opened in 1861 as the Bristol Lunatic Asylum. This important archive paints a vivid picture of the life of patients and staff and provides an insight into the institutions run for the care of people with mental health issues.
'I am so excited to be selected as a poet for the Glenside Museum residency. The conversation this residency looks to shed a light on, is such an important one. Discussing mental health and wellbeing, (particularly in the last few months) is something we need to stop shying away from. Poetry is a beautiful tool to bring a space of safety to look at healing where we feel most vulnerable. I hope we can bring an honest and hopeful element to our shared stories and truths.' – Shagufta Iqbal, Writer in Residence at Glenside Hospital Museum
'We are so thrilled to have our Poet in Residence about to start. It will be wonderful to see what Shagufta creates from her time with the museum and how our extraordinary collection on mental health care inspires her.' – Anwyl Cooper-Willis and Stella Man, Glenside Hospital Museum
Royal West of England Academy (RWA)
The Royal West of England Academy (RWA) in Bristol is England's only regional Royal Academy of Art. Its magnificent Grade 2* listed building hosts five naturally-lit galleries acclaimed as one of the best exhibition spaces in the country. The gallery is preparing for a major transformation of its historic galleries and entrance and, as part of her residency, former Bath Young Poet Laureate Polly Denny will be writing a poem to celebrate the new phase in the gallery's history.
'I am so excited to be a part of this amazing project, especially during a time when poetry, art and connection is more important than ever before. It is an honour to be working with the RWA which has acted as a home for these values for generations, and it is a joy to be working alongside such talented poets, Rebecca, Shagufta, and Emma, throughout our time in residence.' – Polly Denny, Writer in Residence at RWA
'The RWA is delighted to be welcoming Polly Denny as Poet in Residence this autumn. We were impressed by Polly's fresh, energetic writing and enthusiasm for collaborating with young people in her work. Despite the unique circumstances we all currently face we are looking forward to working with Polly to creatively navigate the challenges, engaging with the RWA at a pivotal moment in our history ahead of a major capital development project planned for next year.' – Alison Bevan, Director, RWA
St Mary Redcliffe Church
The Christian community has worshipped continuously on the site occupied by St Mary Redcliffe Church for well over 800 years. The present church is a treasure of international importance, a Grade I listed building that is a masterpiece of Gothic architecture. Thomas Chatterton lived not far from the site of St Mary Redcliffe and was entranced with its medieval stories, gothic architecture and historical manuscripts. Writer in residence Rebecca Tantony will be writing in the same rooms where Chatterton read and wrote.
'I'm very excited to create a new piece of writing inspired by Chatterton's life, as well as the poetic meter and verse he used. And equally moved to be inside the grandeur and inspiration of St. Mary Redcliffe Church– pen in hand, heart in mouth.' – Rebecca Tantony, Writer in Residence at St Mary Redcliffe
'St Mary Redcliffe is delighted to have appointed Rebecca Tantony as its Poetic City Writer in Residence. Rebecca is a hugely accomplished poet, performer and teacher who understands Bristol, its history and culture and has been involved in a great many creative projects in the city. We're very much looking forward to working with her on this exciting project, which will help raise awareness of Thomas Chatterton's work and encourage members of the community to get involved in reading and writing poetry. We also hope that Rebecca's residency will offer inspiration to local people who wish to give voice to their own creativity.' – Rhys Williams, St Mary Redcliffe
This press release was originally posted on 21 July 2020. Due to Covid-19 restrictions some aspects of the residencies had to be changed but all were completed. Image credit: Christin Hume Hcfwew744z4, Unsplash.
The Poetic City programme has been funded by the National Lottery Heritage Fund, using money raised by National Lottery players.