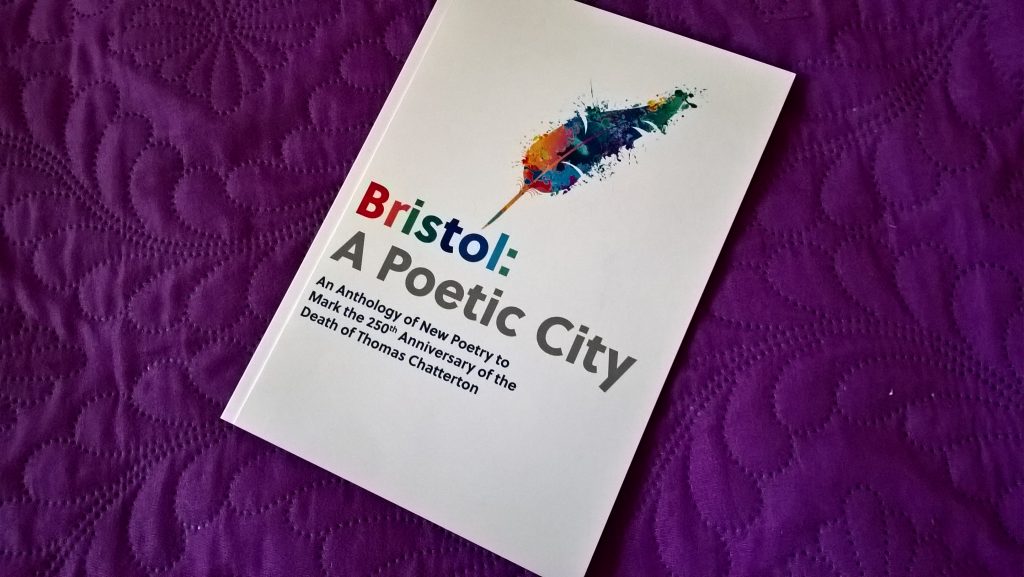 Poetic City Poetry Anthology
An anthology of new poetry has been published as part of the Poetic City programme.
The book contains 12 poems commissioned through Lyra – Bristol Poetry Festival – six of which are by Bristol-based poets – and were written in response to Henry Wallis' iconic painting of Chatterton on his death bed. Lucy English and Danny Pandolfi (co-directors of Lyra) write:
'Wallis shows the teenager moments after allegedly taking his own life, presenting a lurid glamorisation of the age-old (and, to some, pernicious) motif of the 'doomed artist'. (It is now widely acknowledged that the death was accidental.) The range of responses to this painting and to Chatterton's legacy illustrates a phenomenal breadth of powerful poetic devices, images, forms and unique angles, in the incomparably visionary medium of poetry. These poets often employ anachronisms to deliberately contrast with Chatterton's own Romantic sensibilities and grasping at the sublime, and instead humanise him in modern, real-world scenarios.'
The book also includes the final commission of Vanessa Kisuule's term as City Poet and an updated version of the walk in the footsteps of the Romantics in Bristol that was first devised in 2015.
Copies will be available to collect for free from venues across the city including Bristol City Council's libraries and museums; Bristol Cathedral; Glenside Hospital Museum; St Mary Redcliffe; the Tourist Information Centre at the Galleries; and the Royal West of England Academy. They have also been given to relevant departments at the University of Bristol and UWE Bristol to distribute to students and staff. (see the Poetic City Facebook page for the latest news on availability and the Poetic City page for details of other projects within the programme).
This announcement was first published on 6 October 2020.
Poetic City Anthology PDF
If you are unable to obtain a printed copy of the Poetic City anthology, you can download a PDF version here (7.4MB)
The Poetic City programme is funded thanks to grants awarded by the National Lottery Heritage Fund, using money raised by National Lottery players.