2023 marks the 650th anniversary of Bristol becoming an independent county. This provides an opportunity not only to look back at more than six centuries of the city, but also to think about how we might build a better Bristol for the future.
This book brings together essays from over 30 contributors, addressing some of the challenges the city faces and sharing ideas about how we might meet them. From dealing with the past, the future of social care, culture and housing to build a city of aspiration, the book looks to promote learning about the future of Bristol and encourage new ideas to come forward.
Free copies of Bristol 650: Essays on the Future of Bristol will be available at selected Festival of the Future City events in October 2023. Articles from the book will also appear on bristolideas.co.uk or you can read the online version of the book below.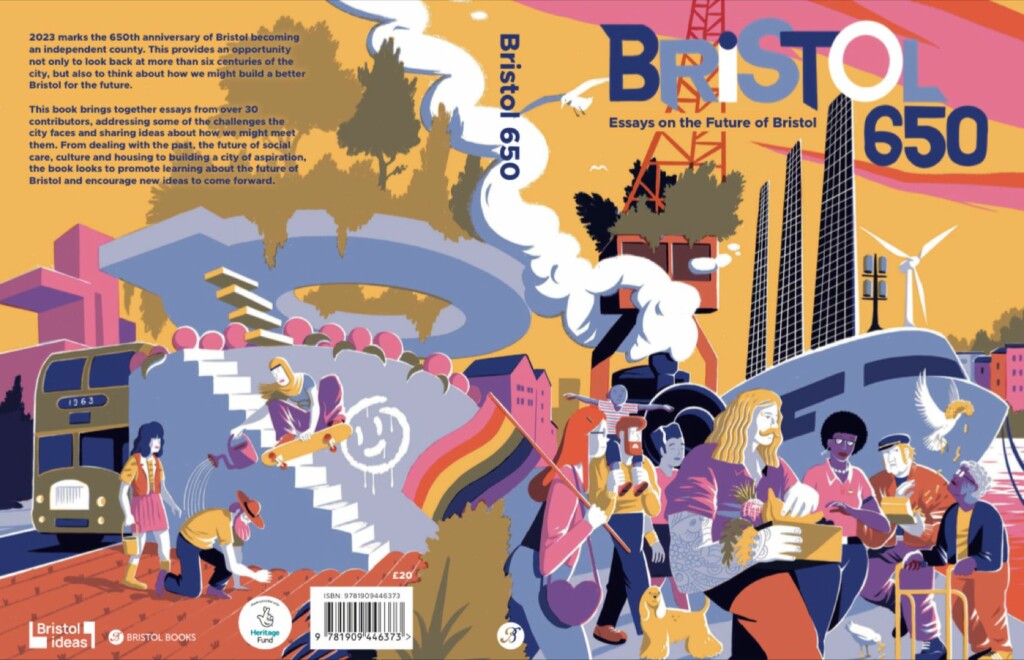 This publication is made possible with support from The National Lottery Heritage Fund and National Lottery players.