Festival of Ideas
Darwin Day: Angela Saini
How Can We Be Wiser About Human Difference?
To mark Darwin Day 2021, award-winning science journalist Angela Saini asks how we can build a scientific future that doesn't resort to biological essentialism.
Throughout the history of modern science, people have sought to classify humans and make biological generalisations based on these classifications. This led to centuries of damaging beliefs about racial, class and gender differences, some of which persist to this day. Darwin himself wasn't immune from falling into this trap.
What are the benefits and limitations of sifting humans into biological groups, and what risks do we face when we choose to study our species in this way? Might it be possible to move beyond the need to group in the first place? Saini will draw on examples from both the past and the present – including the Covid-19 pandemic.
In conversation with Jenny Kleeman.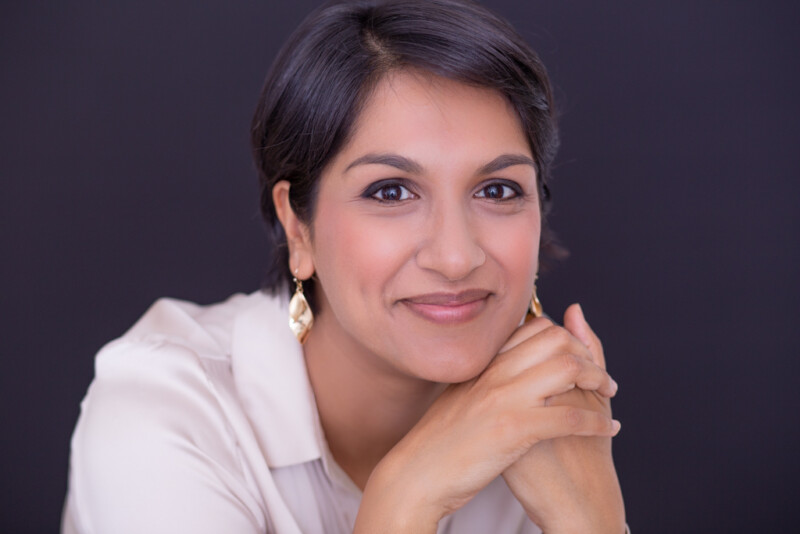 Angela Saini is an award-winning British science journalist and broadcaster. She presents science programmes on the BBC, and her writing has appeared in New Scientist, The Sunday Times, National Geographic and Wired. Her latest book, Superior: the Return of Race Science, was a finalist for the LA Times Book Prize and named a book of the year by The Telegraph, Nature and Financial Times. Her previous book, Inferior: How Science Got Women Wrong, has been translated into thirteen languages. Saini has a Masters in Engineering from the University of Oxford and was a Fellow at the Massachusetts Institute of Technology.
Listen to past Darwin Day lectures
Darwin Day 2020: How is Technology Changing What it Means to be Human?
Jenny Kleeman explores what human beings are doing through technology to change our experience of all these things, and potentially to try and disrupt evolution.
Darwin Day 2019: How Does DNA Make Us Who We Are:
Robert Plomin draws on 40 years of research to show just how far we are all shaped by our genes from birth.