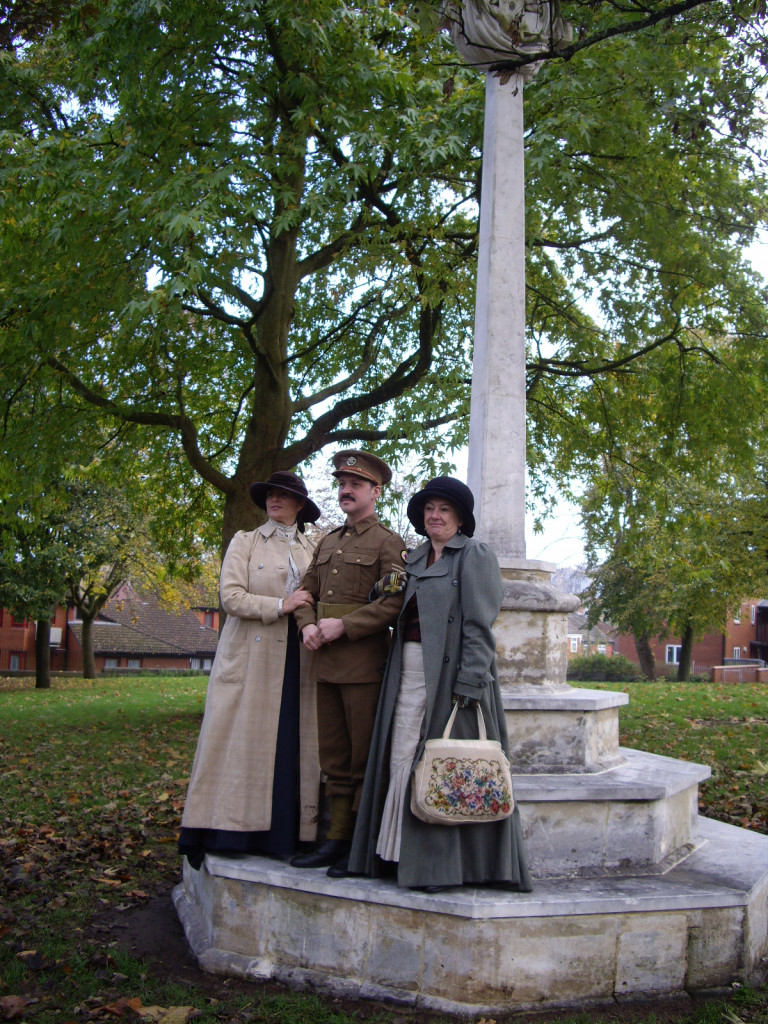 Bristol 2014 heritage projects
A group of inter-connected projects were undertaken with support from the National Lottery Heritage Fund (NLHF).
In the Learning Communities Digital Stories Project, 23 participants, including members of the local refugee and asylum-seeking community, learnt about researching First World War heritage and creating short films. You can watch their work on YouTube or listen on SoundCloud.
The Great War Stories map is a specially created layer of Bristol's Know Your Place written and researched by Eugene Byrne. It shows over 150 sites related to First World War stories and events.
Over 3,000 people attended 20 free talks and debates on a war-related theme in Festival of Ideas. Audio recordings of the events are available on SoundCloud.
Moved by Conflict was a major temporary exhibition at M Shed exploring the physical, social and personal changes that result from war. There was an accompanying series of special events. A First World War-themed trail was also devised for use in the permanent galleries of the museum. You can visit the exhibition online.
Header image: Kim Hicks, Chris Yapp and Sheila Hannon at the event commemorating VC recipient Thomas Rendle (Melanie Kelly)