How Do We Inspire, Motivate and Reinvent Our World?
Panel Discussion
Elizabeth Filippouli, Livia Firth and Annabel Karmel discuss how women are not just able to inspire each other, but also to motivate and reinvent our world.
Filippouli has brought together a collection of letters written by accomplished women from around the world – politicians, royalty, actors, authors, activists and more – that are addressed to a woman who means something to each of them. The letters are based on the women's personal histories and experiences, drawing attention to social issues such as gender equality, homelessness, war, LGBTQ activism, mental health, Covid19 and the refugee crisis.
Among the contributors are Firth, whose letter is 'to the women who shaped me, among them Annie Lennox and Carole Cadwalladr', and Karmel, who writes to her daughter Lara Karmel.
This event begins with pre-recorded readings of some of the letters by Kate Winslet, Suzanne Packer and others, followed by our panel discussion chaired by Jenny Lacey.
From Women to the World: Letters for a New Century is published by Bloomsbury. Buy a copy from Waterstones, our bookselling partners.
Elizabeth Filippouli is a journalist, author and executive. She is Founder and CEO of Global Thinkers Forum (GTF) since 2011. In 2018 she launched Athena40, a family of diverse initiatives that advance female leadership by creating opportunities for women to be recognized for their work and connecting them with peers from around the world. She serves on the Global Advisory Board of the Prince's Trust International. Her first book The Invisible Reality was published in Greece in 2004. In 2020 she co-authored together with Dr Marc J. Ventresca a work on Kindness in Leadership in Times of Crisis, the first of several publications that rethink the work of leaders. Follow her on Twitter: @ElizaFilippouli
Image Credit: Piranha Photography
Livia Firth is the founder and creative director of Eco Age Ltd. and a founding member of The Circle and The Circle Italia. As an Oxfam Global Ambassador, she has travelled to Ethiopia, Kenya, Bangladesh and Zambia, connecting with the people at the beginning of the supply chain. She is a UN Leader of Change and has also been recognised with the UN Fashion 4 Development Award. In 2014 she was awarded the Rainforest Alliance Award for Outstanding Achievement in Sustainability and the Honorary Award of the National German Sustainability Foundation.
Annabel Karmel has pioneered the way families all over the world feed their babies and children. Credited with starting a food revolution, she has become the UK's leading children's cookery author, best-selling international author, and the mother of all feeding experts with over 45 cookbooks. With the sole mission of raising the standards of children's diets, she is a regular media commentator on food-related issues, and she regularly undertakes consultancy work for major nursery chains, leisure resorts, restaurants, and hotels worldwide. In 2006 she received an MBE in the Queen's Birthday Honours for her outstanding work in the field of child nutrition, and she has since become recognised as one of the UK's leading female entrepreneurs.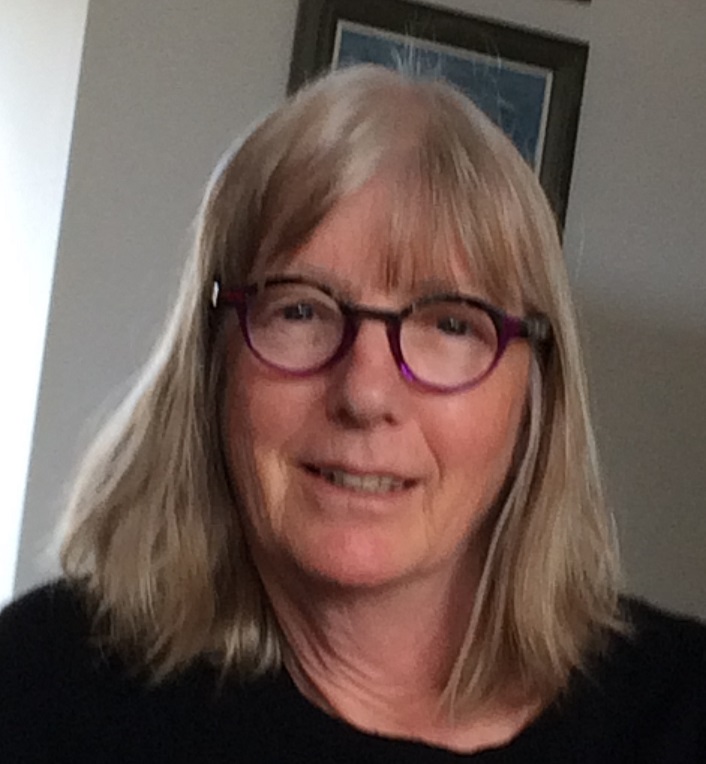 Jenny Lacey was for many years an award-winning radio presenter, working for LBC and for the BBC. She was the BBC's Education Correspondent for the South West, and became Managing Editor of BBC Radio Gloucestershire and then BBC Radio Bristol. She received the Variety Club Independent Radio Personality of the Year award for her work.
Booking Information
Ticket booking is via Eventbrite. Please review Eventbrite's terms and conditions and Privacy Policy as Bristol Ideas do not accept any responsibility or liability for the policies. You can read Bristol Ideas' Privacy policy here.
Please note we only refund tickets if the event is cancelled. Events start punctually and, out of consideration to other audience members and speakers, our policy is not to admit or issue refunds to latecomers. Full Terms and Conditions here.
It's important to us that ideas and debate are affordable to everyone. It's also important that our commentators, artists, writers, poets and thinkers are paid. This is a Pay What You Can event. You are invited to choose your own contribution to the event. A free option is available. All proceeds go towards supporting our speakers and sustaining Bristol Ideas.
This is an online event on Crowdcast. Please note that Crowdcast works best in Chrome.
Booking a ticket for our Crowdcast event
Click the Book Ticket link to go to Crowdcast to register. Click the 'Save my spot' button to register. You will be prompted to enter your email address or social media login (Facebook, Twitter or Google). An email will be sent to confirm your registration, along with the option to add the event to your calendar.
Joining our Crowdcast event
Once you register you will have instant access to the event's Crowdcast page, including the polls, chat, and Q&A. To return to the event page at any time, simply click the link in your confirmation or reminder email. The event will start automatically on its event page at the time advertised, and all you have to do is sit back and relax.
Download this guide for more information about using Crowdcast.
Live captions
You can use Chrome's accessibility settings to view live captions for Crowdcast events. This page explains how to enable them.