What is the Role of Local Impact Capital in a Just Transition?
Panel discussion
Festival of the Future City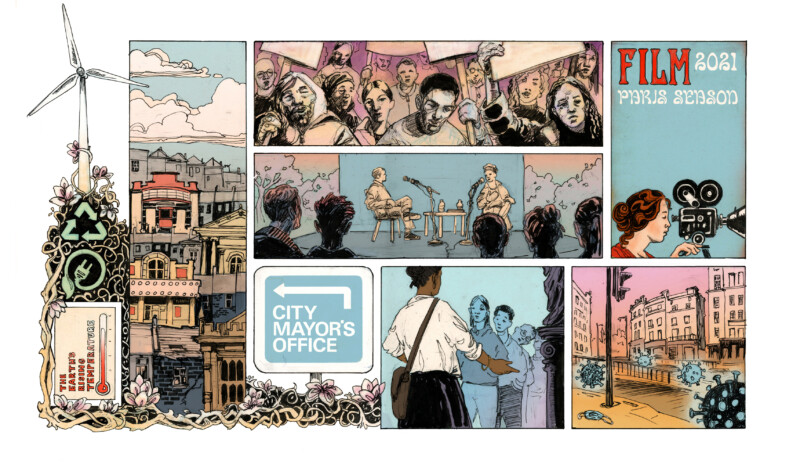 Our panellists discuss the potential benefits to our cities that might be derived from the use of local impact capital.
Local impact capital is investment capital designed to drive positive social and environmental outcomes for the local area through supporting impact-driven organisations and enterprises to deliver their mission. This type of capital is – ideally – patient, risk-tolerant and adaptable to different organisations' needs.
What role can this play in the future of Bristol and cities? What does a practical, local version of a 'just transition' (moving to a more sustainable economy in a way that's fair to everyone) look like? Is it all about local solutions or do cities need to harness and influence global forces to make meaningful change? And if local impact capital has a role to play, should this focus on just providing the funding (investment) or does it need to be more active in other areas, such as market-making and shaping policy?
Our panel brings together local government, housing development, the VCSE sector, and the financial sector. Speakers include: Gavin Bridge (Spatia), Craig Cheney (Bristol City Council), Sado Jirde (Black South West Network), and Annabel Smith (Centre for Progressive Policy).
Gavin Bridge is Managing Director of Spatia. He founded Spatia in 2021 and is responsible for the company's strategy and funder relations. He has worked in development for over 20 years and is keen to collaborate and create with partners across the UK transforming places, communities and lives through sustainable neighbourhoods, smart, healthy workspaces and low and zero carbon homes. As part of this work, he is in joint venture with Bristol and Bath Regional Capital to deliver 500 affordable sustainable homes over the next few years. He is also regional chair of LandAid and originator of East Street Mews, a youth homelessness project in Bristol.
Craig Cheney is Deputy Mayor of Bristol, councillor for Hillfields and member of the Mayor's cabinet with executive responsibility for Finance, Governance and Performance at Bristol City Council. He has responsibility for Bristol's property assets, current project deliveries totally over £100m, a capital program of over £900m and sits as the shareholder of Bristol City Council's companies. His background is in the financial sector and he is the director of the Bristol Museums Development Trust, a trustee of Hillfields Community Trust, Barton Fields Trust, Bristol Beacon, Bristol Old Vic and a founder of the Friends of Coombe Brook and Hillfields Community Network.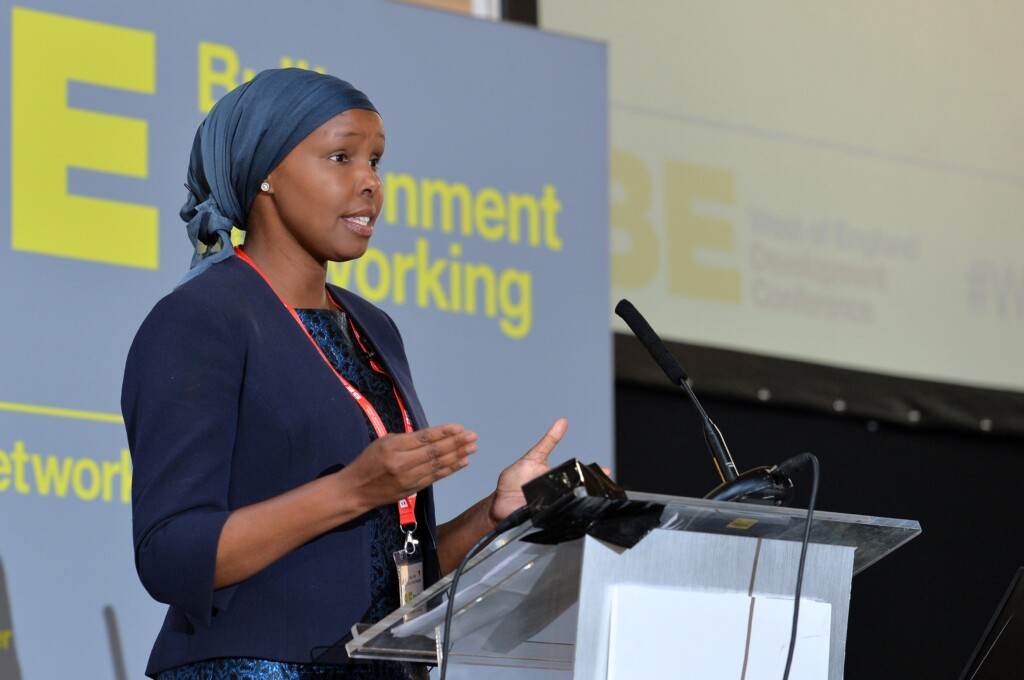 Sado Jirde is Director of Black South West Network (BSWN). She joined the organisation in 2007 and took over as the director five years later. She has worked tirelessly to raise the profile of racial inequality at strategic and policy levels regionally and nationally, as well as locally in Bristol. She has also been leading on the discussion around inclusive growth and the role social investment could play in addressing economic inequality in Bristol. She sits on a number of boards of local and national charitable organisations and is also a member of a number of partnerships/networks. She is a member of Coalition of Race Equality Organisations (CORE).
Image credit: Built Environment Networking
Annabel Smith is Senior Network Lead for the Inclusive Growth Network, working with cities and regions across the country to foster place-based approaches to inclusive economic growth. Before joining CPP, she played a leading role in establishing Bristol's One City Approach, where she also worked as a Policy Advisor to the Mayor.
Image credit: Mike Oscar
Booking Information
Ticket booking is via Eventbrite. Please review Eventbrite's terms and conditions and Privacy Policy as Bristol Ideas do not accept any responsibility or liability for the policies. You can read Bristol Ideas' Privacy policy here.
Please note we only refund tickets if the event is cancelled. Events start punctually and, out of consideration to other audience members and speakers, our policy is not to admit or issue refunds to latecomers. Full Terms and Conditions here.
Booking opens on 5 October.
Booking is managed by Watershed's Box Office. Book online or call 0117 927 5100.
Events start punctually and, out of consideration to other audience members and speakers, our policy is not to admit latecomers.
Keeping Everyone Safe
Watershed wants to ensure that it is a welcoming and inclusive place for all. Please note that:
You are required to wear a mask when moving around the building, and when seated in either the cinemas or Waterside spaces (unless exempt).
The capacity of the cinemas and event spaces is at 75%, ensuring there is a minimum of 1 seat between you and other customers on your row.
You should not visit you're feeling unwell and have COVID symptoms.
Watershed will continue with measures currently in place, including increased and enhanced cleaning regime, provision of hand sanitiser throughout the building, maintaining air flow management plans to ensure adequate ventilation throughout, staff wearing face coverings, perspex screens at the desks and bar, and keeping contactless payments. If you would like to check in via NHS Test and Trace please feel free to do so, although it will no longer be required to enter the building.
Accessibility
Watershed's main entrance and Box Office are both on the ground floor which is accessible via a ramped, electronically assisted entrance door.
There are two Blue Badge parking spaces to the rear of Watershed on Canons Road.
Guide dogs and hearing dogs are very welcome.
The first floor of Watershed is accessible via lift from the main entrance and includes level access to all areas, including the cinemas and event spaces.
The cinemas and event spaces have induction loops.
There is an accessible toilet (with baby changing facilities) near Cinema 1. Follow the signs for the Cinemas and the accessible toilet is just on your left through the double doors before Cinema 1.
There are gender neutral toilets in the cinema corridor on the first floor.
Visit Watershed's Access page for more information.
Festival of the Future City
Festival of the Future City takes place every two years in Bristol. This year – due to the pandemic – the festival brings together live on-stage, live online and pre-recorded events. Check the project page for details and follow #FutureCity21 on Twitter.