Talking Politics Live
David Runciman and Helen Thompson
Coronavirus! Climate! Brexit! Trump! Politics has never been more unpredictable, more alarming or more interesting.
Talking Politics is the podcast that tries to make sense of it all. Every fortnight David Runciman and Helen Thompson talk to the most interesting people around about the ideas and events that shape our world: from history to economics, from philosophy to fiction. What does the future hold? Can democracy survive? How crazy will it get? It's the political conversation everyone is having – please join us live in Bristol.
Ed Conway, Sky News Economics Editor and regular columnist for The Times is this episode's special guest.
Our tenth Festival of Economics run Wednesday 17 – Friday 19 November 2021. It is co-programmed by Diane Coyle (University of Cambridge and Enlightenment Economics) and Richard Davies (professor of Public Understanding of Economics, Bristol University and author of Extreme Economies). You can see the full programme here.
Ed Conway is Sky News economics and data editor, covering major UK and international economics, business and political stories. He has broken a series of exclusive reports on the banking and financial crisis. He is also economics columnist for The Times, and has been one of the longest-running economics editors in UK journalism, having started covering the sector in 2003. Prior to joining Sky, he was economics editor of The Daily Telegragh and The Sunday Telegraph, where he was also a weekly op-ed columnist, and economics correspondent at the Daily Mail. He is the author of the book on Bretton Woods, The Summit: The Biggest Battle Of The Second World War – Fought Behind Closed Doors (Little, Brown, 2014) and an economics guidebook, 50 Economics Ideas You Really Need to Know (Quercus, 2009). He is a governor of the National Institute for Economic and Social Research, and has lectured on the international monetary system at the London School of Economics, the US Treasury and many other forums.
David Runciman was Head of the University of Cambridge's Department of Politics and International Studies (POLIS) from October 2014 to October 2018. He gave his Inaugural Lecture on 'Political Theory and Real Politics in the Age of the Internet' on Tuesday 24 February 2015, which can be viewed online here. His research interests are in twentieth-century political thought, particularly ideas of democracy and crisis, and the role of technology in contemporary politics. His Darwin lecture on Trump as conspiracy theorist can be seen here. His books include The Confidence Trap: A History of Democracy in Crisis from World War I to the Present, Political Hypocrisy: The Mask of Power, from Hobbes to Orwell and Beyond and How Democracy Ends. He also writes regularly about politics for the London Review of Books.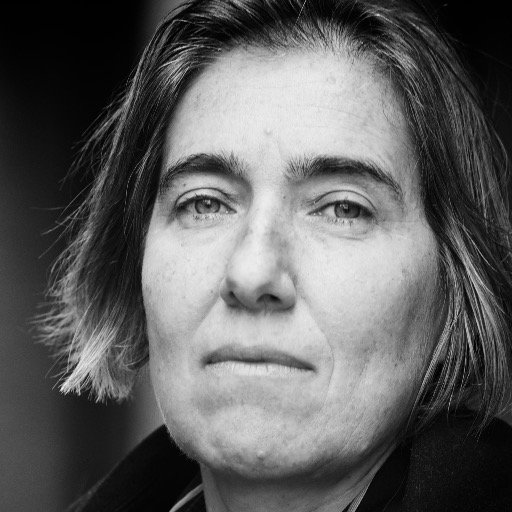 Helen Thompson moved to Cambridge in 1994 and works in the Department of Politics and International Studies. She is interested in the political economy of the present predicaments facing western politics including their relationship to geopolitics. Since 2008 she has worked on questions generated by the 2008 financial crash and the eurozone crisis, including their historical origins in the fallout of the economic and political crises of the 1970s. Her most recent book is Oil And The Western Economic Crisis. Her article 'Inevitability and contingency: the political economy of Brexit' won the 2017 prize for best article in the British Journal of Politics and International Relations.
Booking Information
Keeping Everyone Safe: NHS COVID Pass
We The Curious and Bristol Ideas want to ensure a safe and enjoyable visit for all. The event capacity has returned to normal and as seating will not be socially distanced, the NHS Covid Pass will be a requirement for all ticket holders over the age of 18. We reserve the right to refuse entry for people without this. Please arrive 30 minutes before the start of the event.
We will ask to see one of the following before you enter:
Proof of your double vaccination (you can do this through the NHS App, with a NHS COVID Pass letter or your vaccination card confirming your 2nd dose).
OR
A negative lateral flow or PCR test taken 48 hours before your visit. You will need to register your lateral flow test and access the QR code on the NHS App or show other proof of the test, for example a text message from NHS.
More information on the NHS COVID Pass and how to access the above documents can be found here: gov.uk/guidance/nhs-covid-pass.
We ask that inside the venue you continue to:
Remain mindful of others and make space when moving around the venue.
Wear a face covering if you can.
Regularly wash and sanitise your hands.
Thank you for your cooperation and your efforts to keep your fellow audience and the venue staff safe.
Ticket Information:
Online ticket booking is via Eventbrite. Please note that Eventbrite is a third-party service that is not owned or managed by Bristol Ideas. Please review Eventbrite's terms and conditions and Privacy Policy as we do not accept any responsibility or liability for the policies. You can read Bristol Ideas' Privacy policy here.
CONCESSIONS apply to Full Time Students, Job Seekers Allowance, Incapacity Benefit claimants, over 60s and disabled people. PARTNER RATE is for staff, students or members at the following organisations: Arts Council England, Bristol City Council, Business West, University of Bristol and UWE. Please note that you will be asked of proof for your eligibility of a concession or partner rate ticket. No refunds/exchanges are possible for tickets already purchased at the higher price.
One free carer ticket can be provided for each paying disabled visitor, please contact us before booking to arrange.
We only refund tickets if the event is cancelled. Events start punctually and, out of consideration to other audience members and speakers, our policy is not to admit or issue refunds to latecomers. Full Terms and Conditions here.
Accessibility: We The Curious
One free carer ticket can be provided for each paying disabled visitor, please contact us before booking to arrange.
There are lifts to the We The Curious event space (Rosalind Franklin Room).
There is a hearing loop system.
There are accessible toilets for public use.
There is a fully accessible on-site car park.
Guide and assistance dogs are welcome.
More information about visiting We The Curious can be found here.