What Can We Learn From Orwell's Love of Nature?
Rebecca Solnit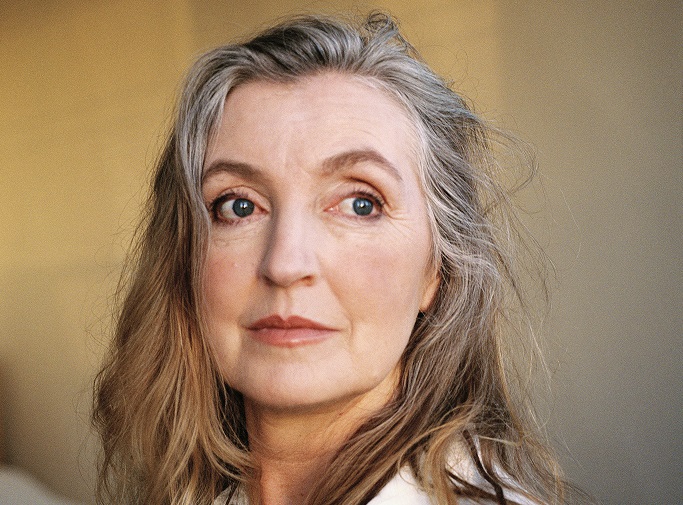 Rebecca Solnit reappraises the work of George Orwell and reflects on our relationship with the natural world.
'Outside my work the thing I care most about is gardening,' wrote George Orwell in 1940. Inspired by her encounter with the surviving roses that Orwell planted in his cottage in Hertfordshire, Solnit explores how his involvement with plants, particularly flowers, illuminates his other commitments as a writer and antifascist, and the intertwined politics of nature and power. Following his journey from the coal mines of England to taking up arms in the Spanish Civil War; from his prescient critique of Stalin to his analysis of the relationship between lies and authoritarianism, Solnit encounters a more hopeful Orwell, whose love of nature pulses through his work and actions.
She makes fascinating forays into colonial legacies in the flower garden, discovers photographer Tina Modotti's roses, reveals Stalin's obsession with growing lemons in impossibly cold conditions, and exposes the brutal rose industry in Colombia.
Solnit discusses finding solace and solutions for the political and environmental challenges we face today with Bristol Ideas director Andrew Kelly.
Rebecca Solnit's Orwell's Roses is published by Granta. Buy a copy from our partners Waterstones.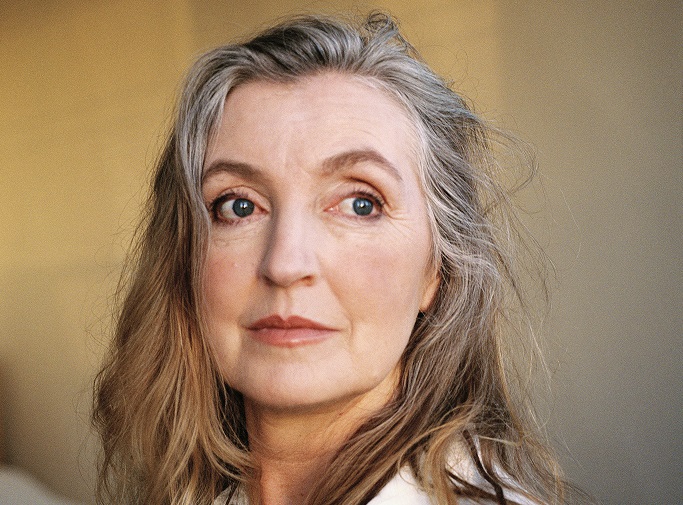 Writer, historian, and activist Rebecca Solnit is the author of more than twenty books on feminism, western and indigenous history, popular power, social change and insurrection, wandering and walking, hope and disaster, including Whose Story Is This?, Call Them By Their True Names (Winner of the 2018 Kirkus Prize for Nonfiction), Cinderella Liberator, Men Explain Things to Me, The Mother of All Questions, and Hope in the Dark, and co-creator of the City of Women map, all published by Haymarket Books; a trilogy of atlases of American cities, The Faraway Nearby, A Paradise Built in Hell: The Extraordinary Communities that Arise in Disaster, A Field Guide to Getting Lost, Wanderlust: A History of Walking, and River of Shadows: Eadweard Muybridge and the Technological Wild West (for which she received a Guggenheim, the National Book Critics Circle Award in criticism, and the Lannan Literary Award). Her memoir, Recollections of My Nonexistence, was published in March, 2020 and Orwell's Roses will be published in October 2021. A product of the California public education system from kindergarten to graduate school, she is a columnist at the Guardian and a regular contributor to Literary Hub.
Image credit: Trent Davis Bailey
Booking Information
Ticket booking is via Eventbrite. Please review Eventbrite's terms and conditions and Privacy Policy as Bristol Ideas do not accept any responsibility or liability for the policies. You can read Bristol Ideas' Privacy policy here.
Please note we only refund tickets if the event is cancelled. Events start punctually and, out of consideration to other audience members and speakers, our policy is not to admit or issue refunds to latecomers. Full Terms and Conditions here.
It's important to us that ideas and debate are affordable to everyone. It's also important that our commentators, artists, writers, poets and thinkers are paid. You are invited to choose your own contribution to this event from £5 to £10. All proceeds go towards supporting our speakers and sustaining Bristol Ideas.
This is an online event on Crowdcast. Please note that Crowdcast works best in Chrome. If you miss the live event or just want to watch it again, the recording will be available on the event page just a few minutes after the live stream ends.
Booking a ticket for our Crowdcast event
Click the Book Ticket link to go to Crowdcast to register. Click the 'Save my spot' button to register. You will be prompted to enter your email address or social media login (Facebook, Twitter or Google). An email will be sent to confirm your registration, along with the option to add the event to your calendar.
Joining our Crowdcast event
Once you register you will have instant access to the event's Crowdcast page, including the polls, chat, and Q&A. To return to the event page at any time, simply click the link in your confirmation or reminder email. The event will start automatically on its event page at the time advertised, and all you have to do is sit back and relax.
Live captions
You can use Chrome's accessibility settings to view live captions for Crowdcast events. This page explains how to enable them.