How Can Poetry Shape Resistance Movements?
Poetry performance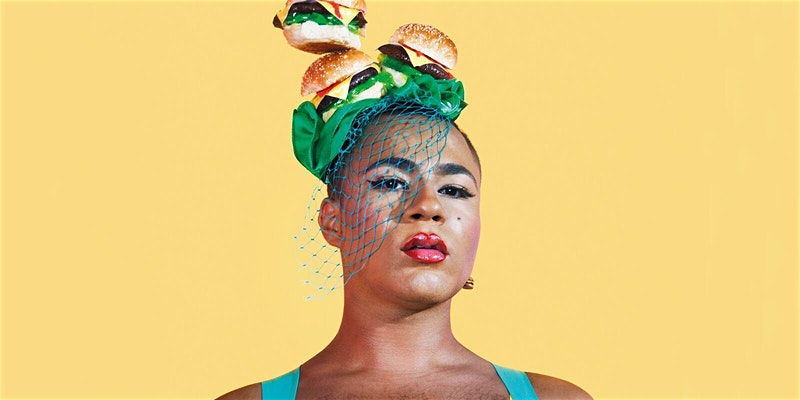 A special evening of performances to celebrate the power and role of poetry in shaping resistance movements
Presented as part of Lyra 2021, this online event features the all-star lineup of Vanessa Kisuule, Safiya Kamaria Kinshasa and Suhaiymah Manzoor-Khan, and is hosted by Bristol-born Travis Alabanza. The event will be captioned.
'Just like the moons and like suns, / With the certainty of tides, / Just like hopes springing high, / Still I'll rise.' – Maya Angelou, Still I Rise.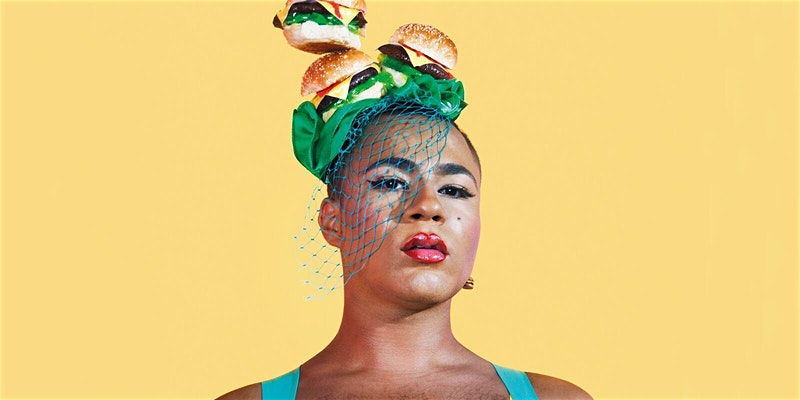 Travis Alabanza is a performer, writer and theatre maker. In the last two years they have been noted by numerous publications, such as ARTSY, ID AND MOBO _AWARDS, as one of the most prominent emerging queer artistic voices, and also listed in OUT as an influential queer figure, appeared in campaigns with MAC X ASOS and performed across the country and internationally. Their unique mixture of performance, poetry, style, political views and risk taking performances has given them a unique placement both nationally and internationally.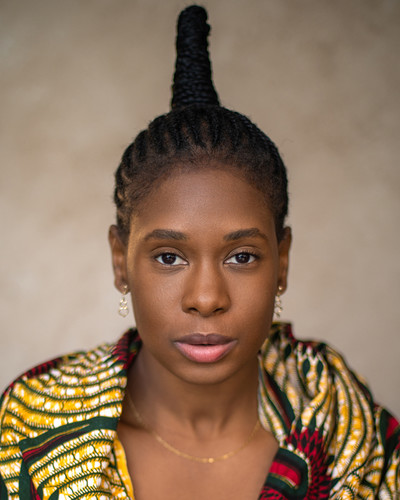 Safiya Kamaria Kinshasa is a British born Barbadian raised poet of Jamaican and Barbadian descent. Using her background in dance and cultural studies, her poetry chiefly encompasses dance on the page and stage. Her brave and exciting work has been commended by notable literary figures including Roger Robinson and Joelle Taylor. Her forthcoming first poetry collection will be released with Out-Spoken Press in 2021.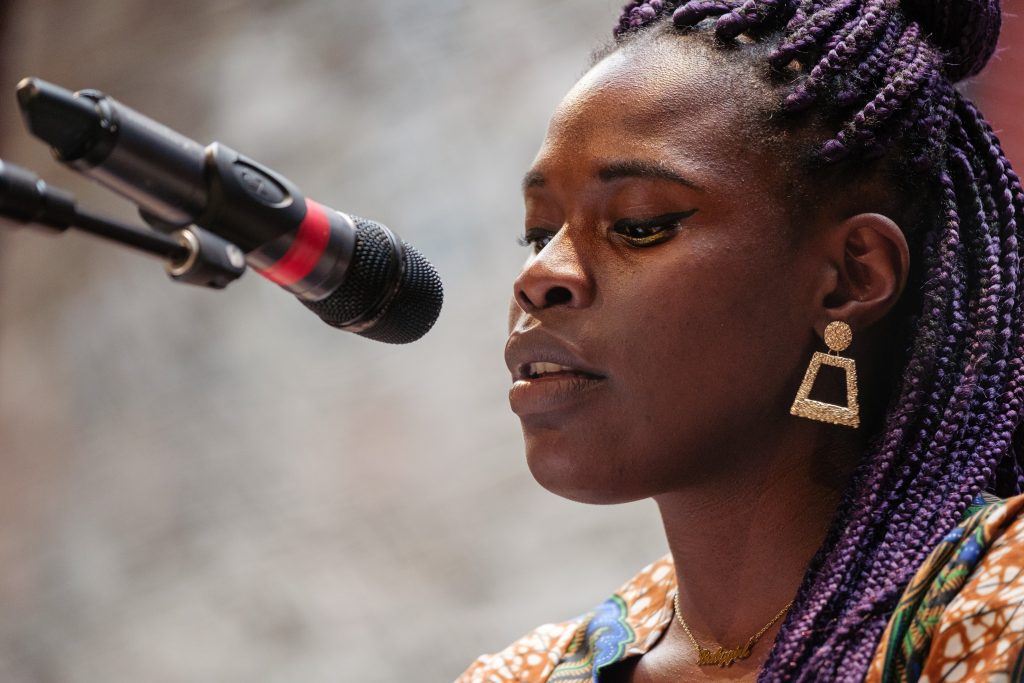 Vanessa Kisuule is a writer and performer based in Bristol. She has won over 10 slam titles, was the recipient of The Jerwood Micro Arts Bursary in 2017 to undertake extensive dance training and also received the Leverhulme Arts Scholarship in 2017 from Bristol Old Vic. She has performed at The Royal Albert Hall, The British Library, Blahblahblah at the Bristol Old Vic, Tongue Fu and Chill Pill in London, Shambala, WOMAD, Wilderness, Secret Garden Party and Glastonbury. She has worked with the Southbank Centre, RADA, Knee High Theatre and Warner Music and had her work featured on BBC iPlayer, BBC Radio 1 and Radio 4's Woman's Hour, The Guardian, Huffington Post, The Guilty Feminist Podcast, Gal Dem Magazine, Dazed and Confused, Blue Peter, Sky TV and TEDx in Vienna. She represented the UK in two European Slam Championships in Sweden and Belgium, completed a ten day tour around Germany in 2015 and spoke at the Global Forum of Migration and Development in Bangladesh in 2016. She has also performed in Finland, Barcelona, Oslo and Brazil. Her poetry collections 'Joyriding The Storm'  and 'A Recipe For Sorcery' are both published by Burning Eye and her work was Highly Commended in The Forward Prize Anthology 2019. She was the Bristol City Poet 2018 – 2020.
Image credit: Evan Dawson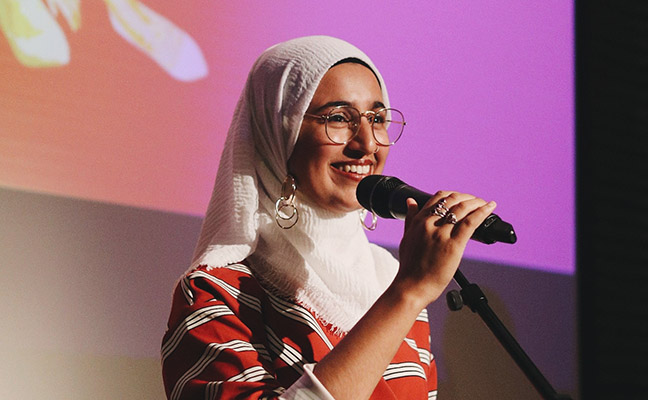 Suhaiymah Manzoor-Khan is an educator, writer and poet from Leeds, West Yorkshire. Her work disrupts understandings of history, race, knowledge and power, interrogating the political purpose of narratives about Muslims, migrants, gender and violence. She is less interested in disproving the 'truth' of such narratives and more interested in asking what systemic violence they exist to justify. Suhaiymah works to equip herself and others with the tools to resist structural oppression by unlearning the knowledge society and the education system have instilled in us. She does this through facilitating workshops, giving lectures and performing and writing different types of work as well as campaigning and agitating.
Democracy and Freedom of Expression
This event is part of our 2021 series on democracy and freedom of expression. We're committed to looking at solutions to the great challenges that face us – what individuals, leaders, mayors, councils, governments, cities, communities, nations and others can do to support, strengthen and extend democracy and freedom of expression.
The series includes: programmes on the future of democracy, May elections, the monarchy, constitutions, English devolution, House of Lords reform, votes at 16; work exploring freedom of expression through the year; and a focus on democracy and cities in Festival of the Future City (20-21 October).
Our project partners include English PEN, Prospect Magazine, the Institute for Policy Research, University of Bath and the Observer. More events will be launched soon. Join the conversation on social media using the hashtags #FOIDemocracy and #CommonCurrency
Booking Information
This event has been organised as part of Lyra 2021, a festival which promotes local, national and international excellence, representing Bristol as a centre of world class poetry and booking artists from across the UK and world. This is an online event on Crowdcast. Please note that Crowdcast works best in Chrome.
Booking a ticket for our Crowdcast event
Tickets are booked through Lyra's website. A booking confirmation email will provide you with the link and password for this event. Click the link to go to Crowdcast to register. You will be prompted to enter your email address or social media login (Facebook, Twitter or Google). An email will be sent to confirm your registration, along with the option to add the event to your calendar.
Joining our Crowdcast event
Once you register you will have instant access to the event's Crowdcast page, including the polls, chat, and Q&A. To return to the event page at any time, simply click the link in your confirmation or reminder email. The event will start automatically on its event page at the time advertised, and all you have to do is sit back and relax.