What Does Bodily Freedom Mean Today?
Olivia Laing
Olivia Laing explores the life of the renegade psychoanalyst Wilhelm Reich to chart the long struggle for bodily freedom, from gay rights and sexual liberation to feminism and the civil-rights movement.
Drawing on her own experiences in protest and alternative medicine, and travelling from Weimar Berlin to the prisons of McCarthy-era America, Laing grapples with some of the most significant and complicated figures of the past century, among them Nina Simone, Christopher Isherwood, Andrea Dworkin, Sigmund Freud, Susan Sontag and Malcolm X.
Why are basic rights and freedoms again imperilled and how can ordinary human bodies resist oppression and reshape the world?
In conversation with writer Sian Norris.
Olivia Laing's Everybody is published by Picador. Buy a copy from Waterstones, our bookselling partners.
Olivia Laing is the author of three acclaimed works of nonfiction, To the River, The Trip to Echo Spring and The Lonely City, which has been translated into 17 languages. Her first novel, Crudo, was a Sunday Times bestseller and won the 2019 James Tait Memorial Prize. She's a Fellow of the Royal Society of Literature and in 2018 was awarded a Windham-Campbell Prize for non-fiction. Laing writes on art and culture for many publications, including the Guardian, New York Times and frieze. Her collected writing on art, Funny Weather: Art in an Emergency, was published in 2020.
Image Credit: Sophie Davidson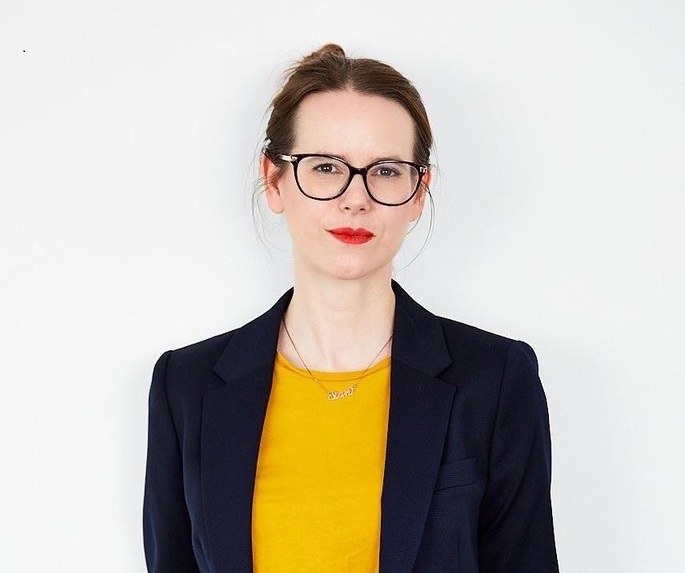 Sian Norris is a writer and journalist specialising in reproductive and LGBTIQ rights. She is the founder of the Bristol Women's Literature Festival and a regular speaker and contributor with Bristol Ideas.
Booking Information
Ticket booking is via Eventbrite. Please review Eventbrite's terms and conditions and Privacy Policy as Bristol Ideas do not accept any responsibility or liability for the policies. You can read Bristol Ideas' Privacy policy here.
Please note we only refund tickets if the event is cancelled. Events start punctually and, out of consideration to other audience members and speakers, our policy is not to admit or issue refunds to latecomers. Full Terms and Conditions here.
It's important to us that ideas and debate are affordable to everyone. It's also important that our commentators, artists, writers, poets and thinkers are paid. This is a Pay What You Can event. You are invited to choose your own contribution to the event. A free option is available. All proceeds go towards supporting our speakers and sustaining Bristol Ideas.
This is an online event on Crowdcast. Please note that Crowdcast works best in Chrome.
Booking a ticket for our Crowdcast event
Click the Book Ticket link to go to Crowdcast to register. Click the 'Save my spot' button to register. You will be prompted to enter your email address or social media login (Facebook, Twitter or Google). An email will be sent to confirm your registration, along with the option to add the event to your calendar.
Joining our Crowdcast event
Once you register you will have instant access to the event's Crowdcast page, including the polls, chat, and Q&A. To return to the event page at any time, simply click the link in your confirmation or reminder email. The event will start automatically on its event page at the time advertised, and all you have to do is sit back and relax.
Download this guide for more information about using Crowdcast.
Live captions
You can use Chrome's accessibility settings to view live captions for Crowdcast events. This page explains how to enable them.
Please note: this event has been pre-recorded.