Oligarchs: Are They Dominating Our World?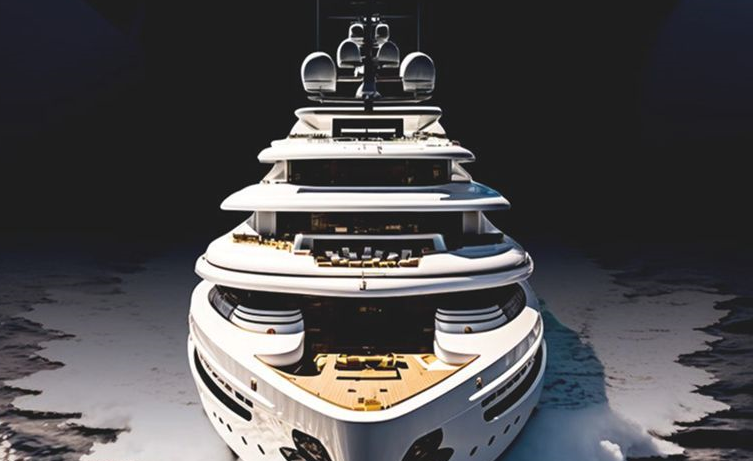 David Lingelbach and Valentina Rodríguez Guerra discuss oligarchs' influence on global politics and economic history.
Today, more than twenty oligarchs serve as heads of state or government in countries such as Russia, South Africa, Lebanon, and El Salvador. Many have a net worth in excess of $1 billion, and they all – whether directly or indirectly – impact our daily lives.
Who are they and how have they dominated our world? What lessons can we learn from them, and what might the future hold?
In The Oligarchs' Grip: Fusing Wealth and Power, entrepreneurship professor David Lingelbach and oligarch researcher Valentina Rodríguez Guerra draw upon more than a quarter century of research — including conversations with Vladimir Putin — as well as case studies and dozens of historical examples to develop the first-ever model revealing the strategies oligarchs employ to fuse wealth and power, and transition between the two. This model gives insight into how oligarchs use multiple control mechanisms to exploit an increasingly uncertain world.
In conversation with Sarah Smith, University of Bristol.
Buy David Lingelback and Valentina Rodríguez Guerra The Oligarchs' Grip: Fusing Wealth and Power now from Bookshop.org.
Pay What You Feel
This event is part of our new ticket pricing structure where we ask people to pay what they feel they can afford in accordance with their means. Read more about it here. Read on for the ticket prices for this event.
One free carer ticket can be booked at the same time for a paying disabled visitor. If you need to book more than one, please contact us before booking to arrange.
Pay It Forward
The Pay It Forward option enables you to book a ticket above the standard price, and will help to subsidise a ticket for someone who requires the Pay What You Can option. This option is aimed at people who are able to meet their basic needs and would like to help somebody else with the cost of their ticket.
Is this for me? – I have access to a regular and stable income and I have the means and desire to contribute towards making the event affordable for others and supporting Bristol Ideas.
Recommended
This recommended price is based on what we'd traditionally charge for a similar event. It helps us make sure that basic costs are covered. This price is aimed at people who are able to meet their basic needs and have enough to live on.
Is this for me? – I have access to a regular and disposable income, and I can comfortably afford the recommended ticket price.
Supported
This option is lower than the recommended price. It is subsidised by Bristol Ideas and fellow audience members who have booked at the Pay It Forward rate. This price is aimed at people who could do with support to get by.
Is this for me? – My access to income is low and unstable and I worry about meeting my basic needs. I would select a concession rate due to my personal circumstances.
No one will be turned away due to lack of funds, so please contact us if you have any queries.
Accessibility
Watershed's main entrance and Box Office are both on the ground floor which is accessible via a ramped, electronically assisted entrance door.
There are two Blue Badge parking spaces to the rear of Watershed on Canons Road.
Guide dogs and hearing dogs are very welcome.
The first floor of Watershed is accessible via lift from the main entrance and includes level access to all areas, including the cinemas and event spaces.
The cinemas and event spaces have induction loops.
There is an accessible toilet (with baby changing facilities) near Cinema 1. Follow the signs for the Cinemas and the accessible toilet is just on your left through the double doors before Cinema 1.
There are gender neutral toilets in the cinema corridor on the first floor.
Visit Watershed's Access page for more information.