Nosferatu (1922)
Film screening with live accompaniment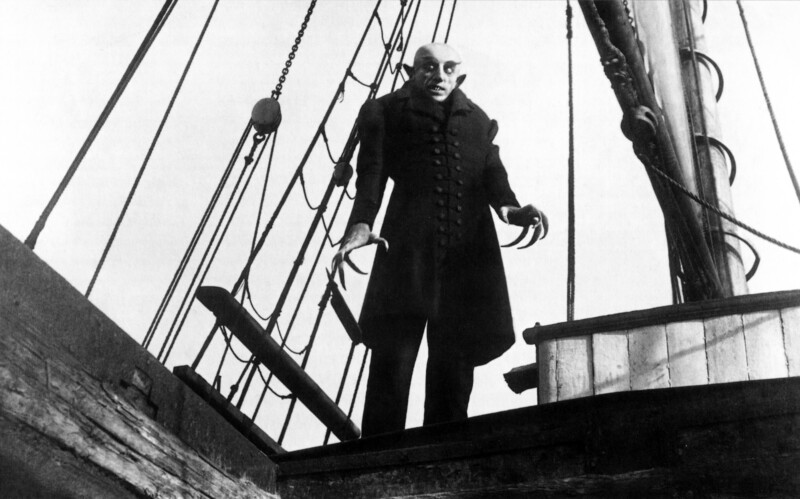 To mark its 100th anniversary, this very special screening of the recently fully restored version of F W Murnau's Nosferatu (1922), one of the most iconic films of the German expressionist era, let alone cinema itself, will showcase the way this incredible film is meant to be shown: on the big screen with live musical accompaniment.
Featuring some of the most iconic images in cinema history, Murnau's Nosferatu: Eine Symphonie des Grauens (Nosferatu: A Symphony of Horror) continues to haunt and terrify modern audiences with its unshakable power of gothic imagery and blood curdling suspense.
In this first-ever screen adaptation of Bram Stoker's Dracula, a simple real-estate transaction leads an intrepid businessman deep into the superstitious heart of Transylvania. There he encounters the otherworldly Count Orlok (portrayed by the legendary Max Schreck, in a performance the very backstory of which has spawned its own mythology) who soon after embarks upon a cross-continental voyage to take up residence in a distant new land. . . and establish his ambiguous dominion.
With live piano accompaniment by composer, writer and broadcaster Neil Brand and a special, pre-recorded 20-minute introduction by author and film historian Sir Christopher Frayling as well as the newly restored version by the Friedrich Wilhelm Murnau Foundation, Wiesbaden.
Director: F W Murnau
Cast: Max Schreck, Gustav von Wangenheim, Greta Schröder
PG / Germany / 95 mins
Nosferatu is part of Bristol Ideas' and South West Silents' 2022 series Modernism 1922 which explores the worlds of film, literature, music, politics and more 100 years ago. It is run as a tribute to Kevin Jackson. His book, Constellation of Genius: 1922: Modernism and All That Jazz, tells the story of that remarkable year.
This screening is produced by South West Silents as part of the BFI's In Dreams are Monsters. With support of the BFI Film Audience Network, awarding funds from the National Lottery in order to bring this project to more audiences across the UK.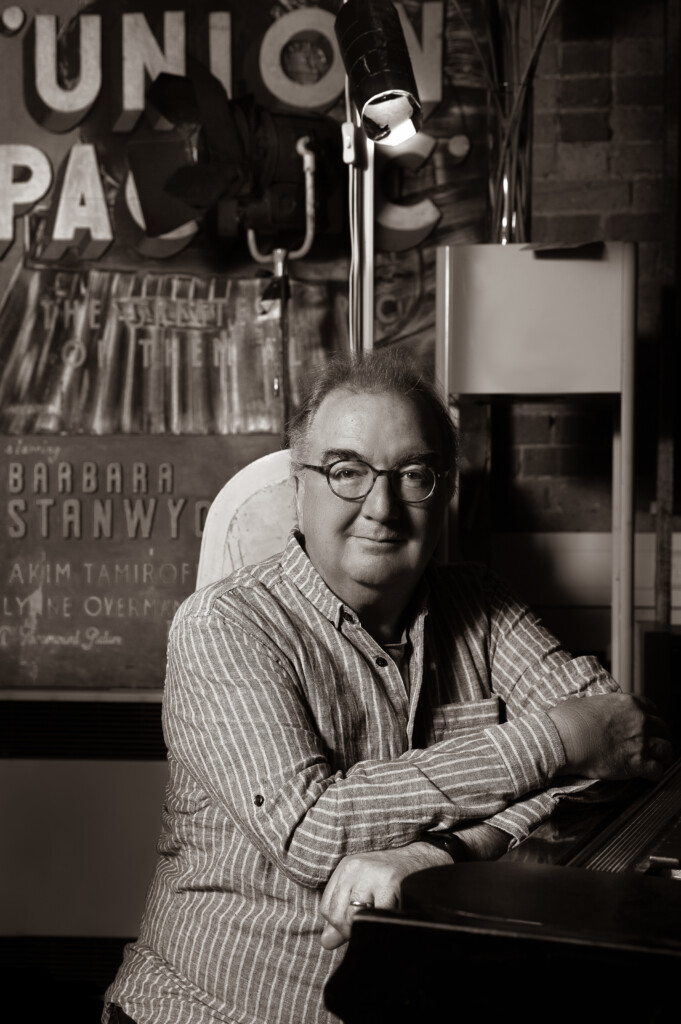 Neil Brand has been a silent film accompanist for over 30 years throughout the UK and at film festivals around the world. He now has a very fruitful relationship with the BBC Symphony Orchestra with his acclaimed orchestral scores for Hitchcock's silent Blackmail, Asquith's silent Underground, Chaplin's Easy Street and Fairbanks's Robin Hood, published by Faber Music. He followed these successes with two through-scored radio adaptations, The Wind in the Willows (Audio Drama Award Nominated) and A Christmas Carol, scores for Hitchcock's The Lodger, and Jackie Coogan's Oliver Twist. He is well-known as a TV presenter with five hugely successful 'Sound of. . .' series on BBC4, is a regular presenter on Radio 4's Film Programme and Soul Music, a Fellow of Aberystwyth University and a Member and Visiting Professor of the Royal Academy of Music. He was awarded the BASCA Gold Badge in 2016 and is considered one of the finest improvising piano accompanists in the world.
IMAGE CREDIT: NOELLE VAUGHN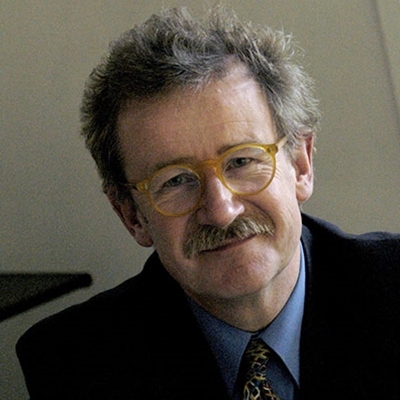 Sir Christopher Frayling is the former Rector of the Royal College of Art and is now Professor Emeritus of Cultural History there. He is a former chair of Arts Council England, was the longest-serving Trustee of the Victoria and Albert Museum, and was chair of the Royal Mint Advisory Committee and the UK Design Council. He is a writer, critic and an award-winning broadcaster on radio and television. He has published twenty-five books and numerous articles and exhibition catalogues on contemporary and modern art, design, film and the history of ideas. In the year 2000, he was knighted for services to art and design education.
Booking Information
Please stay home if you're experiencing any symptoms of COVID-19 (these are listed on the NHS website) or if you've recently been in contact with someone who has the virus.
Ticket sales are managed by St George's Bristol. Please check their policies, terms and conditions before booking. You can book online or in person by visiting the Box Office or calling 0845 40 24 001 during Box Office opening hours.
Free companion tickets are available and can be booked at the same time as your ticket. Contact the box office to find out more.
A 5% booking fee applies online and over the phone. A £2 postage fee is charged where applicable.
Accessibility: St George's Bristol
There are two points of access to St George's – on Great George Street and Charlotte Street. There are 21 steps at the Great George Street entrance. There is step free access from Charlotte Street, where there is a lift to all floors of the building so wheelchair users, visitors with buggies and people with limited mobility can access the Café Bar, glass studio and hall step-free. It is 3m from the roadside to the Charlotte Street gates, then the level access lift entrance is 15m from the Charlotte Street gates.
If visitors would prefer to access the hall by the staircase rather than the lift, there are 20 steps from the Box Office area to the hall entrance.
Accessible toilets located on each level of the new building and on the ground floor beside the Box Office.
The hall has a balcony that is accessed by 24 steps, please do bear this in mind when choosing a seat. You can talk to a member of the Box Office team if you have questions or concerns when booking.
Assistance dogs are welcome in all part of the building.
More detailed information about access and planning your visit can be found here.