The New Newcomers
Being an Artist in Bristol Today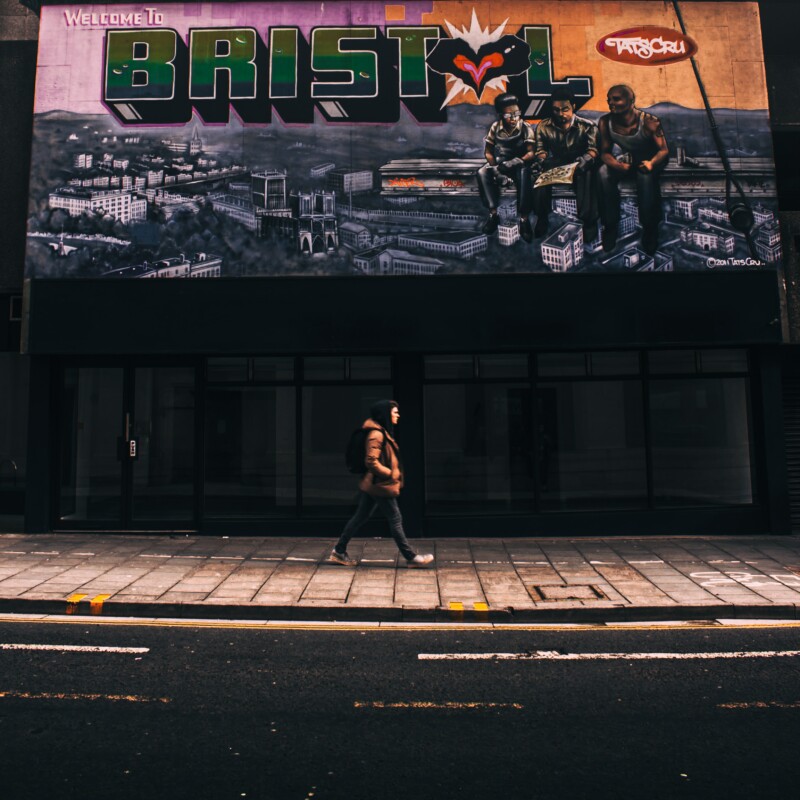 The BBC series The Newcomers – screening at Arnolfini on Saturday 9 April – was first broadcast in 1964. It told the story of Alison and Anthony Smith, two recent arrivals in Bristol at a time of national and international social, cultural, political and economic change. As well as the Smiths, The Newcomers featured many well-known Bristol people and residents of the time including artists, writers and supporters of creative people – George Brandt, Derek and Elizabeth Balmer, Val Lorraine, Tom Stoppard and more.
Our panellists of 'new Newcomers' discuss their experiences of being a freelance creative in Bristol today, the barriers they have faced and still face, and what binds them to the city. They will look at the differences and similarities between the creative lives of their generation and the cast of The Newcomers, and discuss the future of the city.
How welcoming is the city and how accessible are the city's creative spaces and networks? Will rising house prices and cost of living force artists out of the city?
With Qezz Gill, Saili Katebe, Jo Kimber, Frances Pope and 1990s Chris (chair). This event is guest produced by Scarlett Smyth.
This activity is generously supported by the BFI FAN Film Exhibition Fund, distributed by Film Hub South West. The FAN Exhibition Film Fund supports the delivery of cultural film offerings to broad and diverse audiences. With thanks to the BFI National TV Archive.
Image credit: Harry Kessell, Unsplash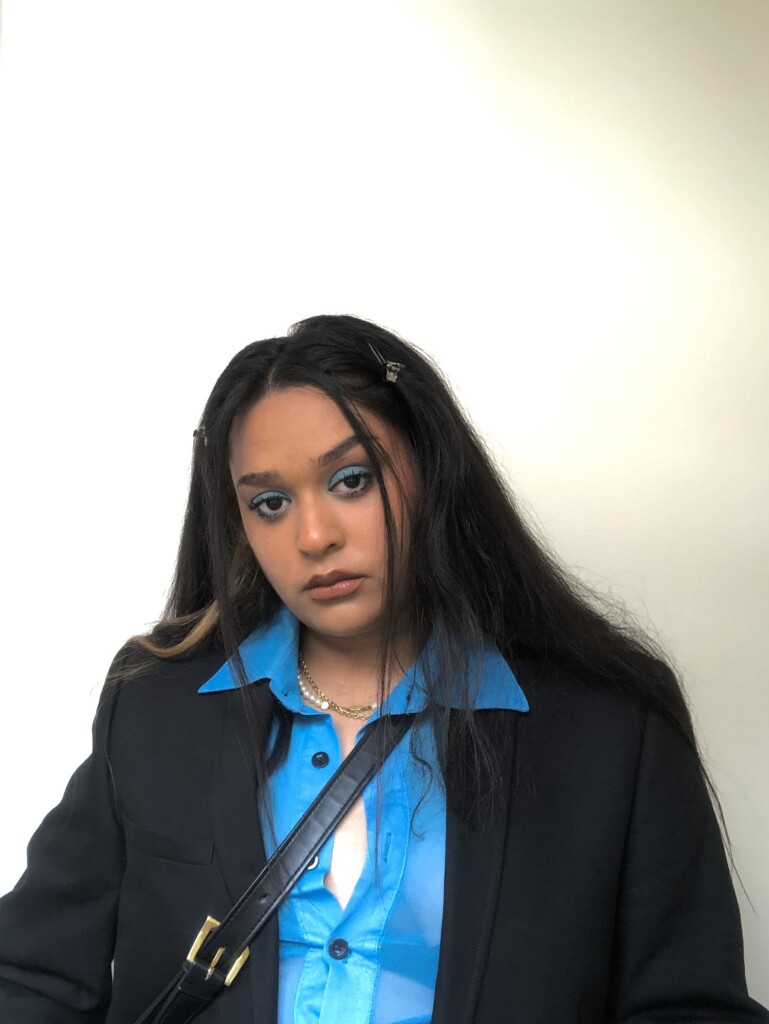 Qezz Gill is a creator and visual storyteller based in Bristol. Camerawork, text and design are always at the forefront of her work. Originally from Pakistan, she uses a variety of art forms to create narratives based on identity, youth culture and heritage for magazines, broadcasting channels, film, social action charities and cultural campaigns. She takes her experiences as an immigrant and an emerging female filmmaker to redefine what it means to be an ethnic creator in the sector. She co-founded an all-female led platform named Purple Girls Collective.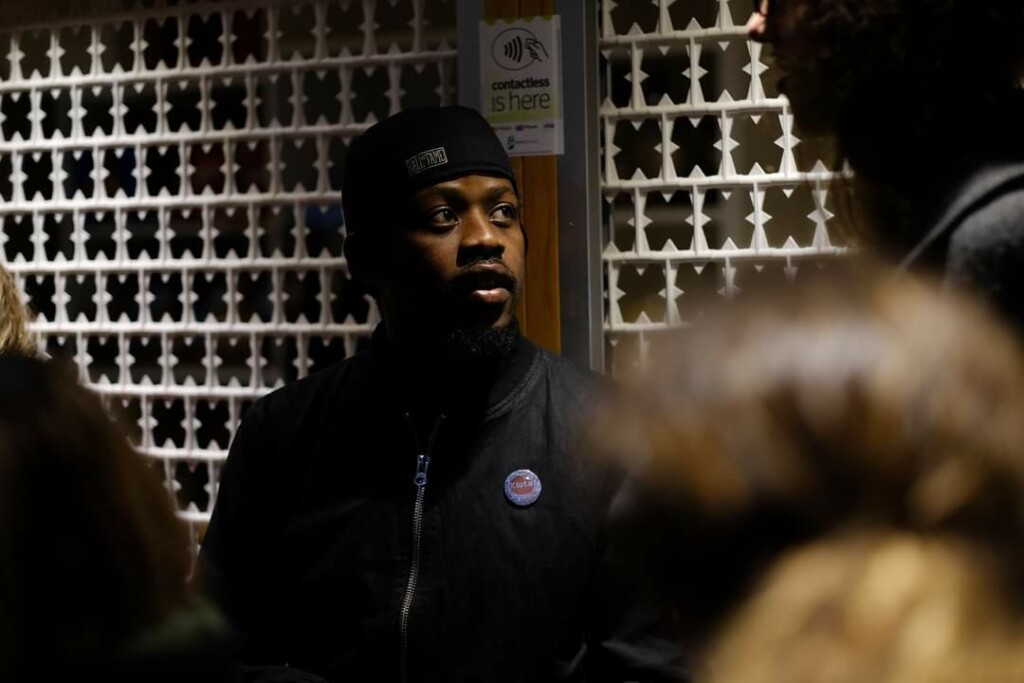 Saili Katebe is a Zambian-born writer and performer based in the south west of England. His work has featured on stages across the country, in poetry films such as Portrait of the Poet as Protest for the BBC and a multi-media installation, Iron Island, on-site at the SS Great Britain. His work explores storytelling through collaboration and creative experimentation.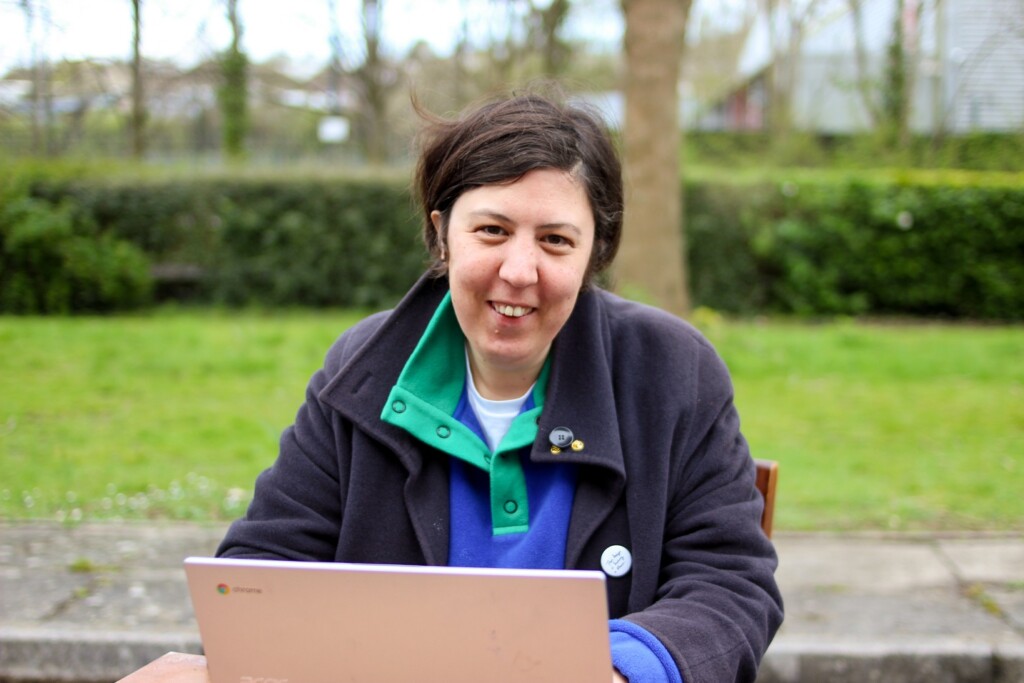 Jo Kimber is a writer, producer and zine maker. She often collaborates with the artist Alec Stevens, with a focus on telling queer stories that history has often forgotten. Together they have shown they work internationally and are currently working on a social engagement project in Weymouth. Jo also produced and wrote the first series of the podcast The Residents, which explores the creative sector in Bristol. She is also part of Queer Vision, writing articles, facilitating workshops and putting on queer film events throughout the year. She is currently working on a short film and trying to finish her first novel.
Image credit: Ruby Turner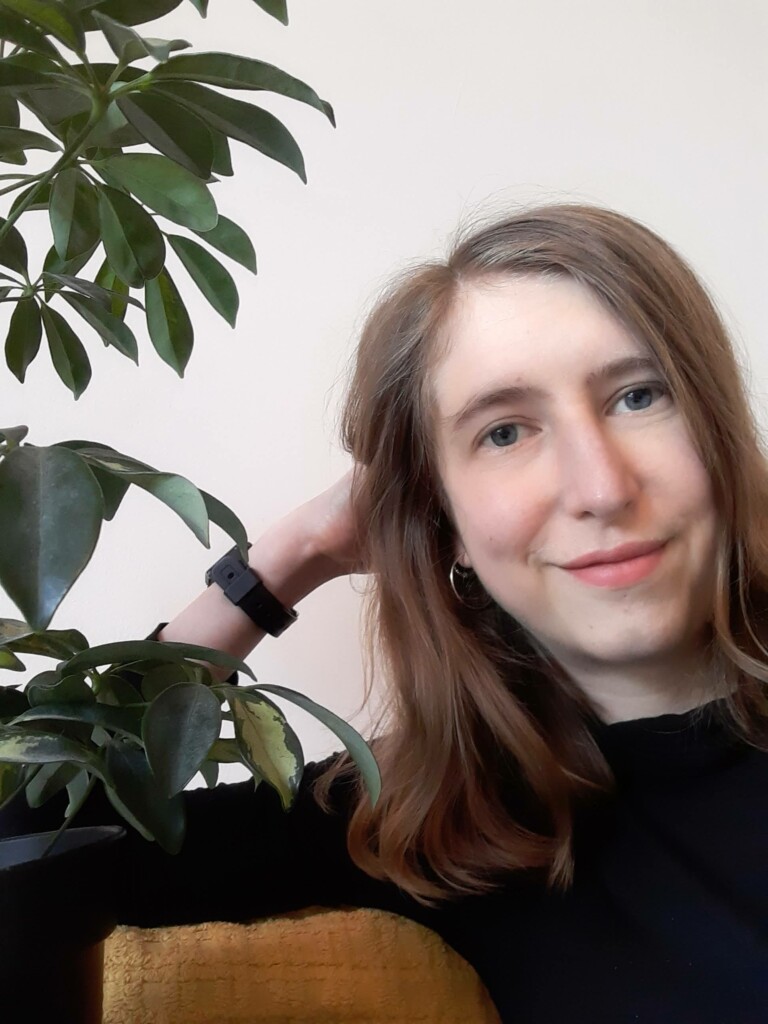 Frances Pope is a writer and French-English translator working in the arts and in music journalism, as well as with non-profits and academic journals. She lived in Montreal, Canada for five years, and she moved to Bristol upon returning to the UK in the middle of lockdown. She has two published poetry collections and occasionally organises open mic nights at the community bookshop in Clifton. She is also a music editor at the Bristol-based Everyday Magazine.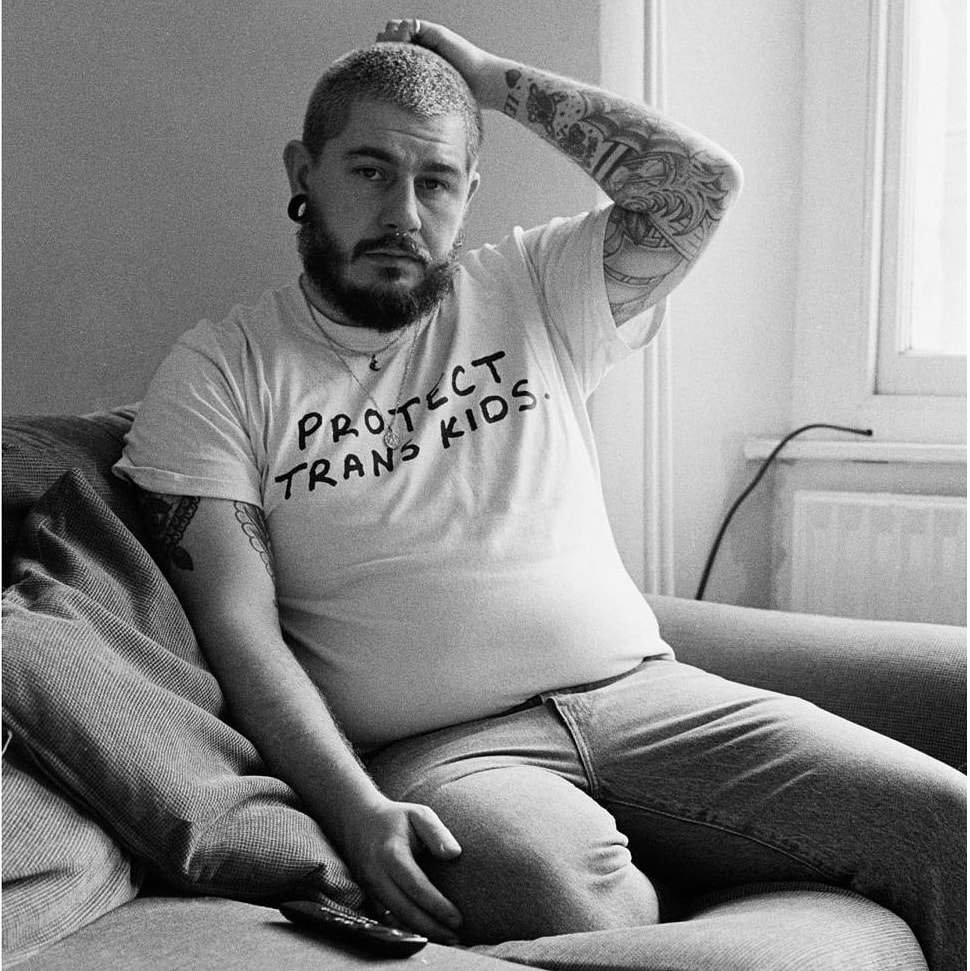 1990s Chris is a queer working class writer from Hereford, based in Bristol. He writes primarily for film, audio and performance. He supported Sleaford Mods on their All That Glue launch in 2020, and toured with Talk Show in 2021. His latest radio play was featured on BBC Radio 4's  'United Kingdoms' series and was Pick of the Week. His short film, Factory Talk, won best artist film at Aesthetic festival and was aired on Channel 4 as part of Iris Prize's Best British Shorts. His work hopes to start conversations around queer identity, masculinity, class and accessibility.
Image credit: Danny Obasa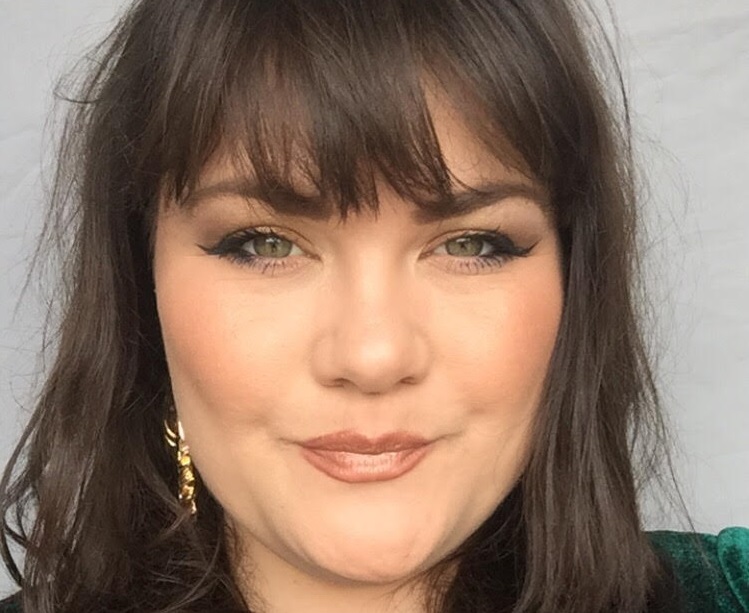 Scarlett Smyth is an artist, poet, and creative producer. She is an advocate of social change and aims to amplify and support quiet voices within the arts from disadvantaged backgrounds. She is represented by Rising Arts Agency and an alumni of BBC Arts, Channel 4 Random Acts, and the pilot scheme Creative Workforce For The Future. She is also a founding member of Bristol Culture Young Collective where she advises on inclusion and accessibility within Bristol museums. She is part of the Creative Youth Network's The Courts advisory panel, where she contributes to the plans and future of the building and its renovation.
Booking Information
This is an online event on Crowdcast. Please note that Crowdcast works best in Chrome.
Booking a ticket for our Crowdcast event
Click the Book Ticket link to go to Crowdcast to register. Click the 'Save my spot' button to register. You will be prompted to enter your email address or social media login (Facebook, Twitter or Google). An email will be sent to confirm your registration, along with the option to add the event to your calendar.
Joining our Crowdcast event
Once you register you will have instant access to the event's Crowdcast page, including the polls, chat, and Q&A. To return to the event page at any time, simply click the link in your confirmation or reminder email. The event will start automatically on its event page at the time advertised, and all you have to do is sit back and relax.
Read Crowdcast's Attendee Quick Reference Guide.
Accessibility Information
Live captions

You can use Chrome's accessibility settings to view live captions for Crowdcast events. This page explains how to enable them. Captions are just for the viewer who enables them and captions are not displayed within the video feed directly. When enabled, live captions automatically appear in a small, moveable box at the bottom of your browser when you're watching or listening to a piece of content where people are talking. Words appear after a slight delay and captions will even appear with muted audio or your volume turned down.