The Great Gambler – A Picture of the Time
Dr Mabuse, the Gambler: Part 1
Film screening with live accompaniment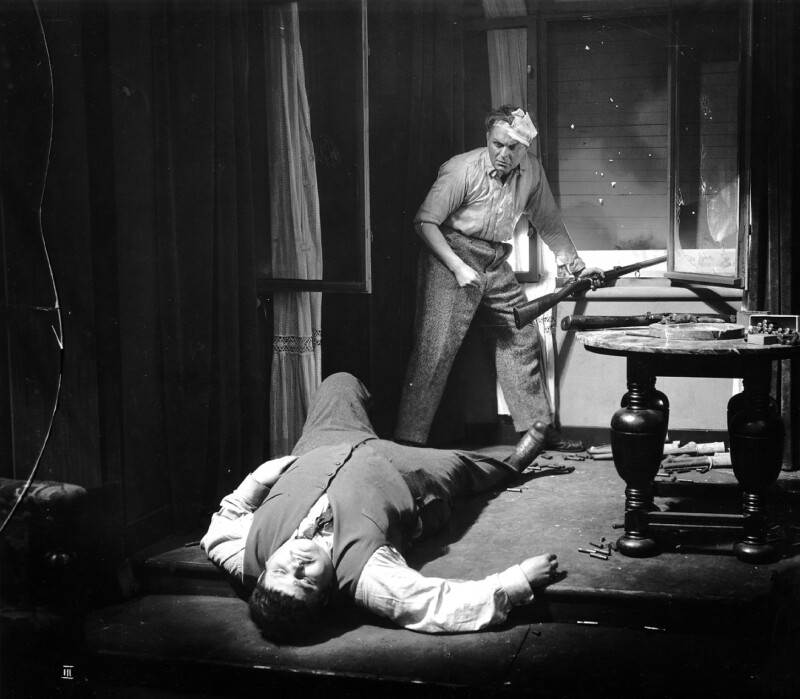 Fritz Lang's Dr Mabuse, the Gambler (1922) is one of the legendary epics of silent cinema and the beginning of a series of films that Lang developed up until the very end of his career.
A masterpiece of conspiracy, it constructs its own dark labyrinth from the base materials of human fear and paranoia and is so epic, in fact, that German film studio Ufa had to release it in two parts.
Part One (The Great Gambler – A Picture of the Time) introduces arch fiend Dr Mabuse (Rudolf Klein-Rogge), a gambler, hypnotist, master of disguises and all-round criminal mastermind who develops the economic upheaval and social bacchanalia at the heart of Weimar-era Berlin. During this time Mabuse also turns his attention to a new target, Edgar Hull (Paul Richter), the son of a millionaire industrialist who Mabuse hopes to manipulate for his own ideas of chaos. On the heels of Mabuse is State prosecutor Norbert von Wenk (Bernhard Goetzke) who dedicates all of his time and effort to tracking down the allusive doctor.
Mabuse was the prototype for the sort of evil genius super-villains that would later become common in movies, from the James Bond pictures to comic book adaptations like Superman and Batman.
Live piano accompaniment by John Sweeney.
Director: Fritz Lang
Starring: Rudolf Klein-Rogge, Aud Egede-Nissen, Paul Richter, Bernhard Goetzke
PG / Germany / 155mins
This epic tale was originally released as two separate films (subtitled The Great Gambler – A Picture of the Time and Inferno – A Game for the People of Our Age) and that format is reproduced over the course of two screenings for Bristol Ideas and South West Silents' Modernism 1922 season and Cinema Rediscovered Film Festival.
Modernism 1922 explores the worlds of film, literature, music, politics and more 100 years ago. It is run as a tribute to Kevin Jackson. His book, Constellation of Genius: 1922: Modernism and All That Jazz, tells the story of that remarkable year. Dr Mabuse, the Gambler is also being shown as part of Future City Film Festival.
We are grateful to the British Film Institute for their support.
John Sweeney was born in New Zealand. He has worked in London for 25 years and is one of London's favourite accompanists, composing and playing for silent film and accompanying ballet and contemporary classes. He has worked for many famous dance companies including Rambert Dance Company, Mark Baldwin Dance Company and LCDT. He currently accompanies class for the Richard Alston Dance Company. He is one of the world's top silent film pianists and is a regular feature at the BFI Southbank, the Barbican and the major silent film festivals around the world. He is a founder member of the Kennington Bioscope.
Booking Information
To keep everyone safe, we respectfully ask ticket holders to wear masks during the event. Please stay home if you're experiencing any symptoms of COVID-19 (these are listed on the NHS website) or if you've recently been in contact with someone who has the virus.
Booking is managed by Watershed's Box Office. Book online or call 0117 927 5100. Please review Watershed's terms and conditions and Privacy Policy when booking as we do not accept any responsibility or liability for the policies. You can read Bristol Ideas' Privacy policy here.
Accessibility Information
Within Arnolfini there are lifts to all floors and level access to all public spaces.
There are two designated Blue Badge parking spaces within easy reach of Arnolfini in the Mud Dock City Docks car park, accessed via The Grove Car Park. There are also five spaces in The Grove Car Park. Parking in the accessible blue badge spaces are free, and are available on a first-come, first-serve basis.
There are toilets for public use.
Guide and assistance dogs are welcome.
If you have any accessibility requirements, please contact Arnolfini in advance so the team can assist you in your visit. More information about Arnolfini can be found here.