How Are Constitutions Created and How Do They Work?
Linda Colley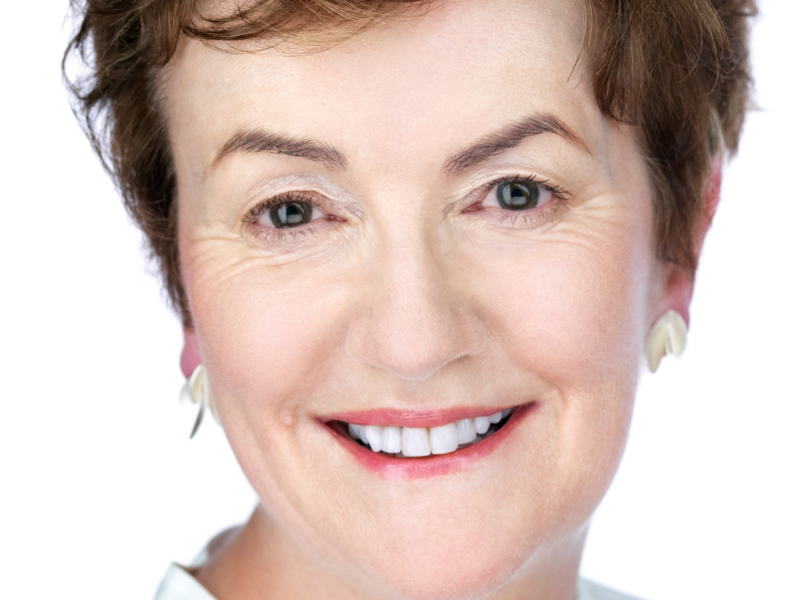 Linda Colley looks at how nations invent and bring together constitutions which make clear the rights and responsibilities of the state and citizens.
Constitutional issues are high on the UK agenda with the implications of Brexit and possible independence for Scotland. Britain has an uncodified constitution; other nations have written constitutions.
Colley discusses the history of constitutions, how they evolve in tandem with warfare, how they have functioned to advance empire as well as promote nations, and how they exclude as well as liberate.
She looks at the Corsican constitution of 1755, the first modern Islamic constitution, Japan's 1889 constitution and the significance of the first constitution to enfranchise all adult women on Pitcairn Island in the Pacific in 1838, among many others. In doing so she explains not only how constitutions have been made in the past but what we need to do to create better ones today.
She is in conversation with writer Margaret Heffernan.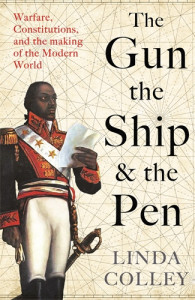 Linda Colley's The Gun, the Ship and the Pen: Warfare, Constitutions and the Making of the Modern World is published by Profile Books. Buy a copy from Waterstones, our bookselling partners.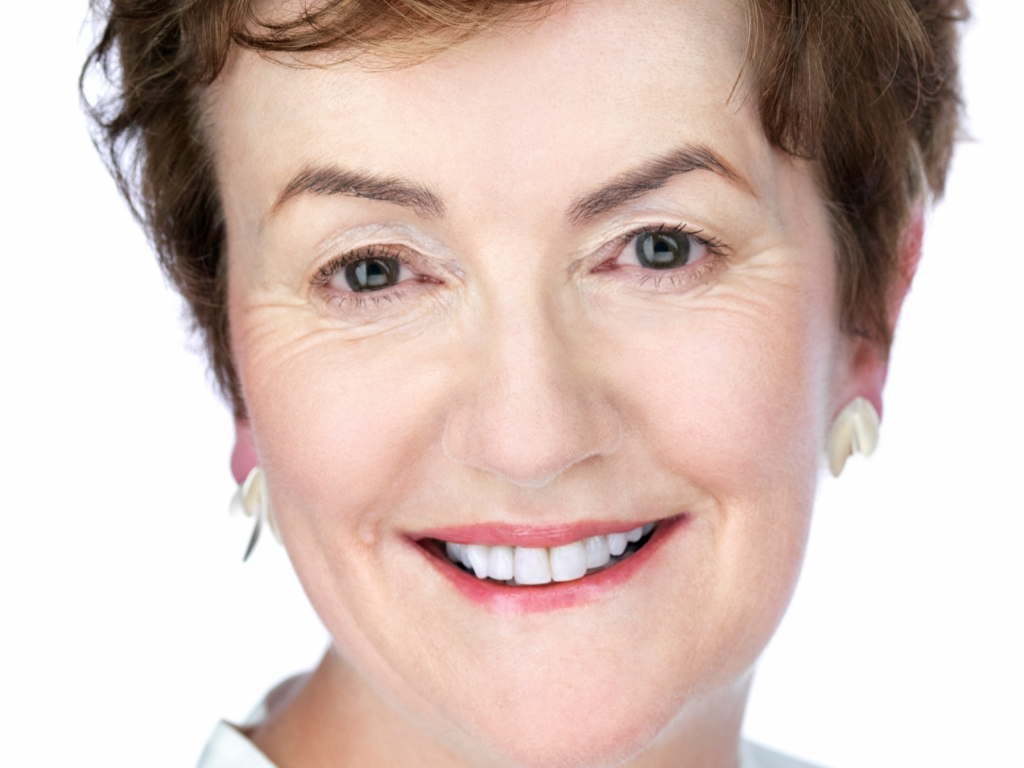 Linda Colley is Shelby M C Davis 1958 Professor of History at Princeton and a Fellow of the British Academy. She has previously taught at Cambridge, Yale and LSE. She is the author of Wolfson Prize-winning Britons: Forging the Nation 1707-1837, Captives: Britain, Empire and the World, 1600-1850 and The Ordeal of Elizabeth Marsh: A Woman in World History. Her most recent book is The Gun, the Shop and the Pen: Warfare, Constitutions and the Making of the Modern World.
Image credit: Peter Hurley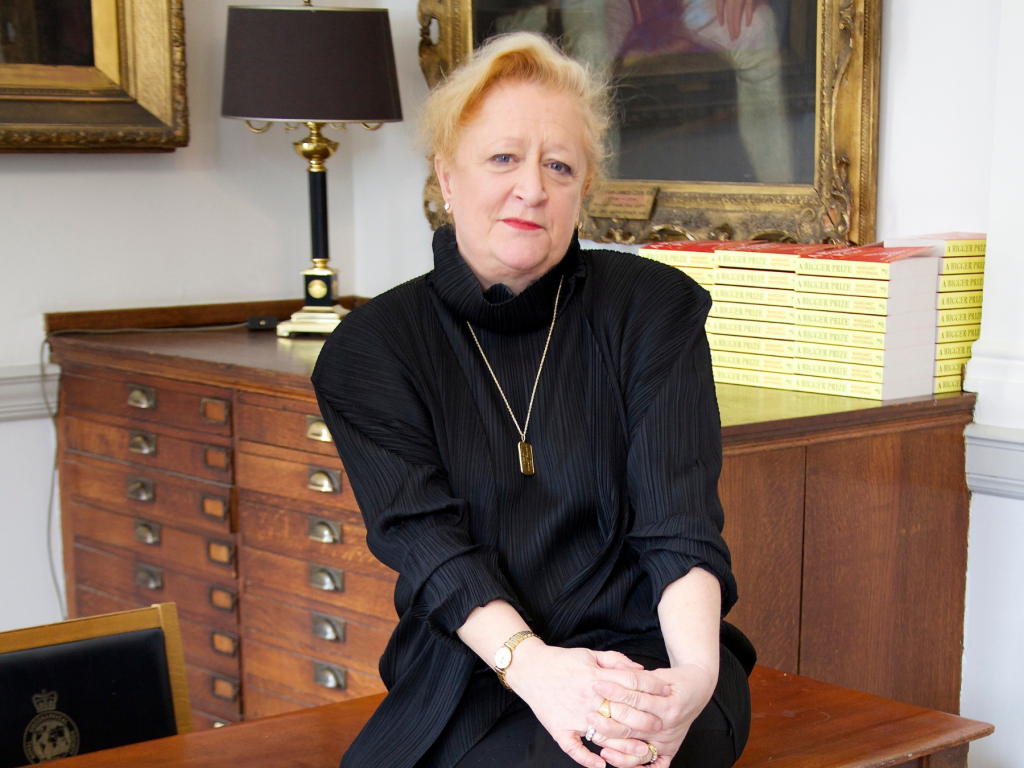 Margaret Heffernan produced programmes for the BBC for 13 years. She then moved to the US where she spearheaded multimedia productions for Intuit, The Learning Company and Standard&Poors. She was Chief Executive of InfoMation Corporation, ZineZone Corporation and then iCast Corporation. Her third book, Willful Blindness was named one of the most important business books of the decade by the Financial Times. In 2015, she was awarded the Transmission Prize for A Bigger Prize. Her TED talks have been seen by over nine million people and in 2015 TED published Beyond Measure. She is Lead Faculty for the Forward Institute's Responsible Leadership Programme and, through Merryck & Co, mentors CEOs and senior executives of major global organisations. Her most recent book, Uncharted, was published in 2020.
Democracy and Freedom of Expression
This event is part of our 2021 series on democracy and freedom of expression. We're committed to looking at solutions to the great challenges that face us – what individuals, leaders, mayors, councils, governments, cities, communities, nations and others can do to support, strengthen and extend democracy and freedom of expression.
The series includes: programmes on the future of democracy, May elections, the monarchy, constitutions, English devolution, House of Lords reform, votes at 16; work exploring freedom of expression through the year; and a focus on democracy and cities in Festival of the Future City (20-21 October).
Our project partners include English PEN, Prospect Magazine, the Institute for Policy Research, University of Bath and the Observer. More events will be launched soon. Join the conversation on social media using the hashtags #FOIDemocracy and #CommonCurrency
Booking Information
It's important to us that ideas and debate are affordable to everyone. It's also important that our commentators, artists, writers, poets and thinkers are paid. This is a Pay What You Can event. You are invited to choose your own contribution to the event. A free option is available. All proceeds go towards supporting our speakers and sustaining Bristol Ideas.
This is an online event on Crowdcast. Please note that Crowdcast works best in Chrome.
Booking a ticket for our Crowdcast event
Click the Book Ticket link to go to Crowdcast to register. Click the 'Save my spot' button to register. You will be prompted to enter your email address or social media login (Facebook, Twitter or Google). An email will be sent to confirm your registration, along with the option to add the event to your calendar.
Joining our Crowdcast event
Once you register you will have instant access to the event's Crowdcast page, including the polls, chat, and Q&A. To return to the event page at any time, simply click the link in your confirmation or reminder email. The event will start automatically on its event page at the time advertised, and all you have to do is sit back and relax.
Download this guide for more information about using Crowdcast.
Live captions
You can use Chrome's accessibility settings to view live captions for Crowdcast events. This page explains how to enable them.