How Can Urban Design Restore Mental Health and Wellbeing?
Layla McCay
Festival of the Future City
Layla McCay explores a new way of designing cities, one which places mental health and wellness at the forefront.
Overcrowding, noise and air pollution, long commutes and lack of daylight can take a huge toll on the mental wellbeing of city-dwellers. The restrictions faced by city residents around the world during the Covid-19 pandemic has brought home just how much urban design can affect our mental health – and created an imperative to seize this opportunity. With mental healthcare services under increasing pressure, could a better approach to urban design and planning provide a solution?
McCay examines a range of strategies – from sensory architecture to place-making for creativity and community – that will appeal to designers and planners, health practitioners and researchers alike, as well as providing compelling insights for anyone who cares about how our surroundings affect us.
She is in conversation with Jenny Lacey.
Restorative Cities: Urban Design for Mental Health and Wellbeing by Jenny Roe and Layla McCay is published by Bloomsbury. Buy a copy from from Waterstones, our bookselling partners.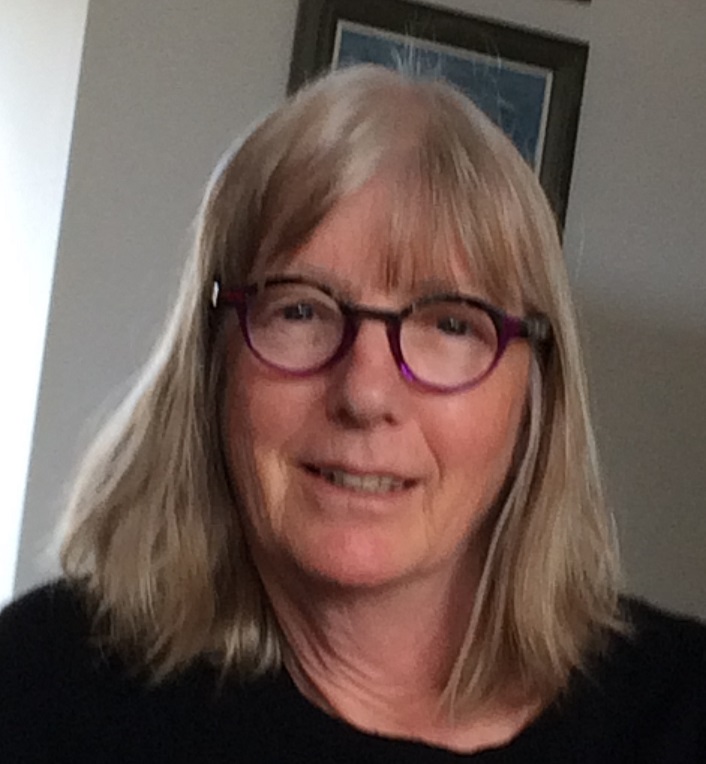 Jenny Lacey was for many years an award-winning radio presenter, working for LBC and for the BBC. She was the BBC's Education Correspondent for the South West, and became Managing Editor of BBC Radio Gloucestershire and then BBC Radio Bristol. She received the Variety Club Independent Radio Personality of the Year award for her work.
Layla MCay is Director of the Centre for Urban Design and Mental Health, London. A psychiatrist and public health and health systems specialist, she is co-editor of Urban Mental Health and managing editor of the Journal of Urban Design and Mental Health. She is also Director of Policy at the NHS Confederation. She features regularly in a wide range of print and broadcast media, from the Financial Times to BBC Question Time. She is the co-author of Restorative Cities: Urban Design for Mental Health and Wellbeing.
Booking Information
Ticket booking is via Eventbrite. Please review Eventbrite's terms and conditions and Privacy Policy as Bristol Ideas do not accept any responsibility or liability for the policies. You can read Bristol Ideas' Privacy policy here.
Please note we only refund tickets if the event is cancelled. Events start punctually and, out of consideration to other audience members and speakers, our policy is not to admit or issue refunds to latecomers. Full Terms and Conditions here.
It's important to us that ideas and debate are affordable to everyone. It's also important that our commentators, artists, writers, poets and thinkers are paid. This is a Pay What You Can event. You are invited to choose your own contribution to the event. A free option is available. All proceeds go towards supporting our speakers and sustaining Bristol Ideas.
This is an online event on Crowdcast. Please note that Crowdcast works best in Chrome.
Booking a ticket for our Crowdcast event
Click the Book Ticket link to go to Crowdcast to register. Click the 'Save my spot' button to register. You will be prompted to enter your email address or social media login (Facebook, Twitter or Google). An email will be sent to confirm your registration, along with the option to add the event to your calendar.
Joining our Crowdcast event
Once you register you will have instant access to the event's Crowdcast page, including the polls, chat, and Q&A. To return to the event page at any time, simply click the link in your confirmation or reminder email. The event will start automatically on its event page at the time advertised, and all you have to do is sit back and relax.
Download this guide for more information about using Crowdcast.
Live captions
You can use Chrome's accessibility settings to view live captions for Crowdcast events. This page explains how to enable them.
Festival of the Future City
Festival of the Future City takes place every two years in Bristol. This year – due to the pandemic – the festival brings together live on-stage, live online and pre-recorded events. Check the project page for details and follow #FutureCity21 on Twitter.